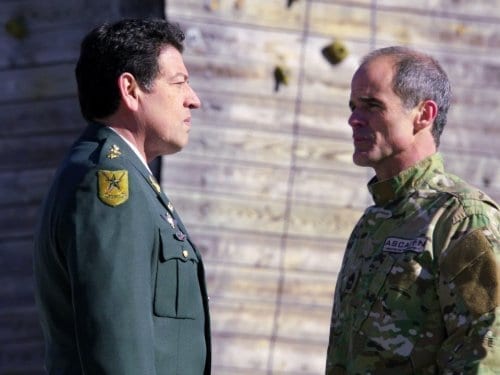 By Dave McNary from Variety
Read the full article here.
"Louis was finally accepted at the Lee Strasberg Theatre & Film Institute. His teachers Lola Cohen and Mauricio Bustamante trained him for almost two years in Method Acting."

-IMDb
Warner Bros. has given an awards-season release date of Oct. 30 to political drama "Our Brand Is Crisis," starring Sandra Bullock and Billy Bob Thornton.
David Gordon Green directed from a screenplay by Peter Straughan ("Tinker Tailor Soldier Spy"). The film is an adaptation of the 2005 documentary of the same name, which follows a group of American consultants who accept the challenge of getting an unpopular Bolivian president re-elected. In the upcoming feature, Bullock plays a maverick political consultant, "Calamity" Jane Bodine, who comes out of retirement to lead the team, while Thornton portrays her enemy.
Anthony Mackie, Scoot McNairy, Zoe Kazan, Ann Dowd, Reynaldo Pacheco, Dominic Flores, Louis Arcella, Octavio Gomez Berrios and Joaquim de Almeida also star.
Smokehouse Pictures principals George Clooney and Grant Heslov produced, with Bullock, Participant Media's Jeff Skoll and Jonathan King, and Stuart Besser serving as executive producers.
Louis Arcella was a student of The Lee Strasberg Theatre & Film Institute®. Learn more about the programs and classes available here. Apply here.