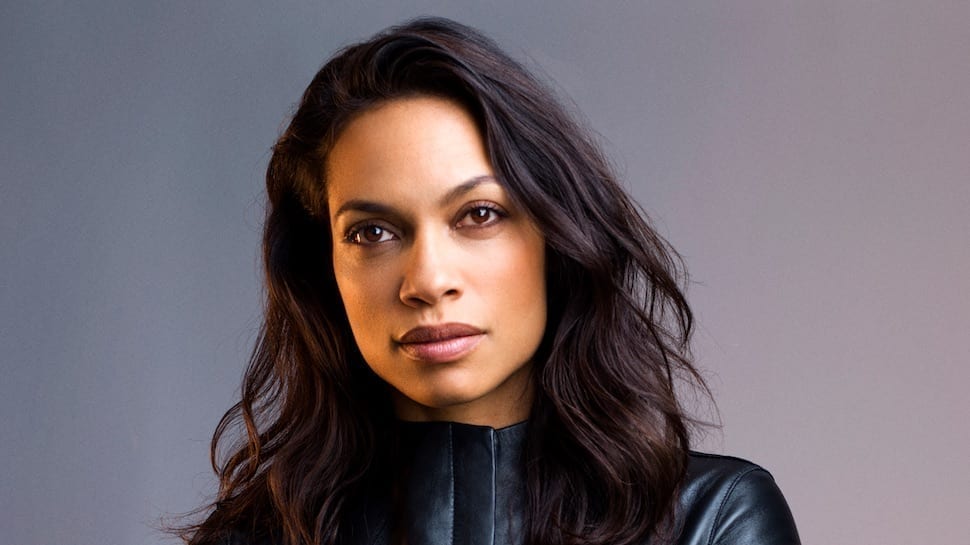 By Kira Cochrane from The Guardian
Read the full article here.
"Dawson's career has taken her through gritty dramas (He Got Game), broad teen comedies (Josie and the Pussycats), musicals (Rent), very broad adult comedies (Clerks II) and children's films (Zookeeper)."
Rosario Dawson is not like other Hollywood actors. Consider this: she's 32, and in her 20s decided she'd had enough of being judged on her looks, so took to wearing enormous sweatshirts to auditions.
It annoyed her when casting directors asked to see her in more revealing clothes. Even after delivering a top-notch performance, casting directors would ask her, "You are perfect for this role, but can you wear something a little less shapeless?". Dawson says, "these conversations needed to be had, because unfortunately… there's very little imagination in Hollywood."
She's been a women's activist for years, and I realize how steeped she is in feminist argument when she talks about how public-sector cuts are affecting women in the UK. (Dawson has a flat in London, but this still takes me aback.) She's active in all sorts of ways – she's a long-time volunteer with a girls' club where she grew up in Manhattan, and appears in the feminist documentary Miss Representation. Later this month she's performing in A Memory, a Monologue, a Rant and a Prayer, a benefit in London for the organisations V-Day and Women for Women International. The event is based on writings about violence against women, edited by playwright, activist and close friend, Eve Ensler.
Rosario Dawson is an alumna of The Lee Strasberg Theatre & Film Institute's Young Actors at Strasberg program. Learn more about Young Actors at Strasberg here.