Our proud LSTFI alumni Brianne Howey just booked a series regular role in Fox's new drama pilot 'The Exorcist,'
by Tommy Bernardi
Our proud LSTFI alumni Brianne Howey just booked a series regular role in Fox's new drama pilot 'The Exorcist,' a modern adaptation of William Blatt's 1971 novel, which inspired the 1973 iconic horror film of the same name. Written by Jeremy Slater, this one-hour drama pilot is described as a propulsive, serialized psychological thriller following two very different men tackling one family's case of horrifying demonic possession, and confronting the face of true evil. Howie will play Charlotte, a former ballet dancer; after a terrible accident she is now depressed and anti-social, so much so that her mother believes she might be possessed by a demon.
We are beyond proud of LSTFI alumna Brianne Howey! Keep up the good work!
Other LSTFI Alumni News: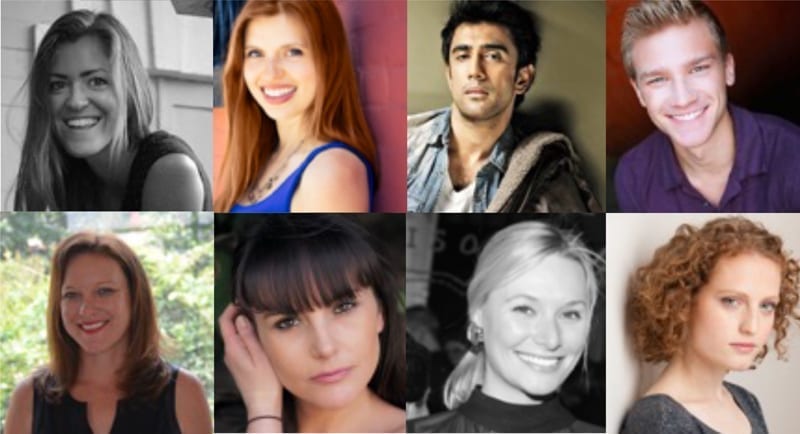 Alexandra Tomilina ('12):
Currently produces (since January 2013) method acting workshops, taught by Lola Cohen (a method acting teacher at the LSTFI in New York) in Moscow Russia at the Decameran Art Studio. (Moscow, Russia)
Amit Sadh ('11):
Involved in several Film and TV projects in India. Plays the lead role of Omi Shastri in Kai Po Che!, a feature film based on Chetan Bhagats best-selling novel, "Three Mistakes of My Life."
Starring in the feature film Running Shaadi, directed by Amit Roy, to be released in early 2016
Starred in the feature film Guddu Rangeela, directed by Subhash Kapoor, released last year, in July 2015. Starring in the feature film Yaara, directed by Tigmanshu Dhulia, to be released in early 2016. (India)
Anthony Ritosa (NYU '12)
Starred in the world premiere of The Incredible Fox Sisters, a new play written by Jaclyn Backhaus, directed by Tyler Mercer last fall at the New Ohio Theatre.
Currently, Ritosa is staring in William Inge's A Complex Evening, featuring a night of Inge's rare One-Acts in their New York debut. It is being produced by the ReGroup Theatre Company and runs through March 20th at the TBG Theatre, 312 W 36th St, 3rd Flr. (New York NY)
Bella Vendramini ('07)
Hachette, Livre, an Australian publishing house, published the memoir "Biting the Big Apple" (2009), about her amazing experience studying at the Lee Strasberg Institute and living in New York. A sequel entitled "Naked in Public" was released in 2011.
Vendramini was nominated for the Fun and Fearless Woman of the Year Award by Cosmopolitan Magazine in 2008 and 2011. (Australia)
Jane Elizabeth Walsh ('07)
Starring in a feature-length film directed by Roger Sargent to accompany the new album 'Night Thoughts' by Britpop legends Suede, released on DVD in a special album package.
Walsh also won a Supporting Actress award at the prestigious Best Short Awards, LA (2015) for her role as Kim in 'Every Second Sunday.' It follows on from her Award in the same category at this year's IndieFEST awards in LA in May. (United Kingdom)
Laura DuBois ('10)
Graduated from the Film Track Program at LSTFI and went on to become an award winning creative producer. She is the Co-Founder and Partner of Shooting Films, a New York based independent production company, which has made two award-winning films: "The Living" and "And After All". Since the beginning of the company in early 2012, Laura has also actively been freelancing on films, commercials and music videos either as a producer, line producer, production manager or assistant director. (New York, NY)
Michal Birnbaum ('14):
Played the role of Toto in an adaptation of The Wizard of Oz by Kathryn Schultz Miller produced by the AlphaNYC Theatre Company. (New York, NY)
Nicole Palermo (NYU '14):
Recently wrote, produced, and starred in a new web series called "Maude's Fixins" through her brand new production company Talking Back Pictures. Check out their website here to watch all 5 episodes of season 1 of "Maude's Fixins" and follow them on Facebook to stay in the loop for future projects. (New York, NY)