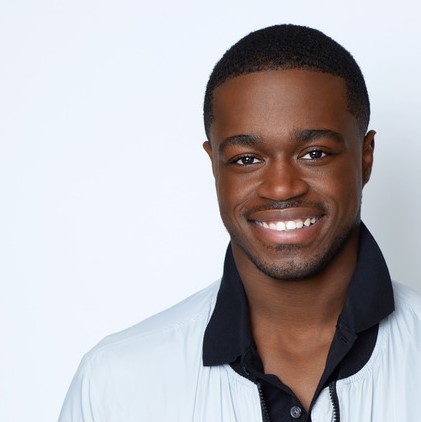 Background and Method Acting Training
Marquise spent six years in the Navy prior to training at The Lee Strasberg Theatre & Film Institute in Los Angeles. Even while serving in the Navy, Marquise still worked toward his dream of being an actor. "I would tell my supervisor I had an appointment but go to an audition for some student short film at [San Diego State University]. I have no regrets."
"The Navy gave me structure. It gave me a bit of patience… Being in the Navy taught me that when an opportunity presents itself to take full advantage of it."

Marquise Simmons on how being in the Navy affected his life
After serving, Marquise became interested in formal acting training. When searching for a school, Marquise desired hands-on learning. "I am a kinesthetic learner through and through." LSTFI's active approach to acting training, with sensory exercises and scene work, caught Simmons' attention. "The Institute was what I was looking for and the icing on the cake was that they accepted the GI Bill."
Both Institutes in Los Angeles and New York City offer programs through the G.I. Bill. If you are a veteran and you are interested in training with LSTFI, you can find applicable programs on our Veterans Programs page.
When asked what Method Acting technique he uses the most, Marquise responded, "relaxation, relaxation, relaxation. I said it three times so it wouldn't be missed. Relaxation is the foundation of Method Acting and helps many actors open themselves up to creative impulses.
"[Relaxation] helps me be open to my scene partner and really take in what they are saying or doing and how it affects me… After about two years of training I can see and feel a difference in my work."

Marquise Simmons on Relaxation
Acting Work in 2020
Despite the pandemic, Marquise has been able to book and film multiple projects in 2020. He filmed an episode of SEAL Team, airing in late January or early February on CBS. "I have a scene with David Boreanaz which I am excited to see."
Simmons also starred in a Youtube series called 'Diversity Hires.' 'Diversity Hires' is about tokenism in the workplace and stars two other LSTFI alumni, Teagan Barnes and Kyle Casto. Season 2 is currently in development.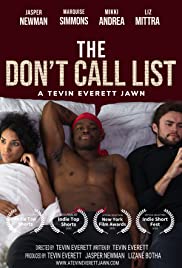 One of Simmons' most recent projects is a short film titled 'Don't Call List.' "It was probably the most fun I had on a short film," said Marquise, "The writer and director, Tevin Everett, who I met in the Navy, came up with a light RomCom that everyone could enjoy centered around the theme of commitment." Tevin Everett is also the creator and writer of 'Diversity Hires.'
'Don't Call List' has been earning a lot of critical reception. The short film won Best Romantic Comedy at the New York Film Awards and has been submitted to many other festivals including the Indie Top Shorts Festival.
Watch 'Don't Call List' on Amazon Prime Video.
Filming Adjustments During COVID-19
"I want actors to know this: projects are going to be made. It may take more time and, of course, more precaution, but tv and film projects will continue."

Marquise Simmons on the industry during the pandemic
On continuing acting work during the COVID-19 pandemic, Marquise said, "The biggest thing is getting COVID tested before shooting and disciplining yourself [so] that you don't bring it to set and affect other people's lives for the worst." This spirit of selflessness and responsibility may be, in Marquise's opinion, a silver lining to this earth-shaking pandemic. "I think being more selfless is a positive thing that has come from all of this."
Industry Tips From Marquise
One of Marquise's biggest pieces of advice is "don't be lazy." Although the industry is not operating at full capacity, that does not mean that you are not able to do work. " Create! Write a scene or find mock sides to shoot with a friend (safely) and update your reel or submit an original piece for film festivals."
Do your best to remain resilient, and responsible, during these circumstances. "Creators and artists still find ways to do [work] even in the most unusual of circumstances," noted Marquise.
On Securing an Agent
"I often get asked by fellow actors how I got representation but that fellow actor hasn't done their part yet. By their part I mean: Headshots, Resume, Reel, and Pitch." It is extremely hard for actors who have not done their part to successfully gain representation. Your "Pitch" is how you see yourself as an actor, the age range you can play, your type, etc. After you have your full profile, do your fair share of research about agencies that you might be interested in. "There is a business side to this after all. This comes down to how serious you are about your career," said Simmons.