Blue Surge
By Rebecca Gilman
Directed by Paul Rush
Presented by The Sixty-Six Theater Co.
November 2018 | The Marilyn Monroe Theatre
"The flawless directing and exceptional acting is absolutely true to the honesty and beauty of life that is in this play. Blue Surge is a must see."

– Sharon Angela, Actress, The Sopranos
It is fall in the midwest, Curt a cop who wants to be a park ranger, is the lead officer in taking down a Naughty but Nice 'massage parlor.' The combined efforts of Curt and bumbling partner Doug fail at doing what appears to be an easy job. As the play unfolds we watch Curt and Sandy, a young masseuse from Naughty but Nice strive to identify themselves as something more than their history has dictated. Rebecca Gilman has written a beautiful play of survival and saver. The question Gilman asks is who is ultimately needing to be saved? The leaves have fallen in Wisconsin and the cold has set in as Gilman's characters find change is inevitable and time doesn't stop.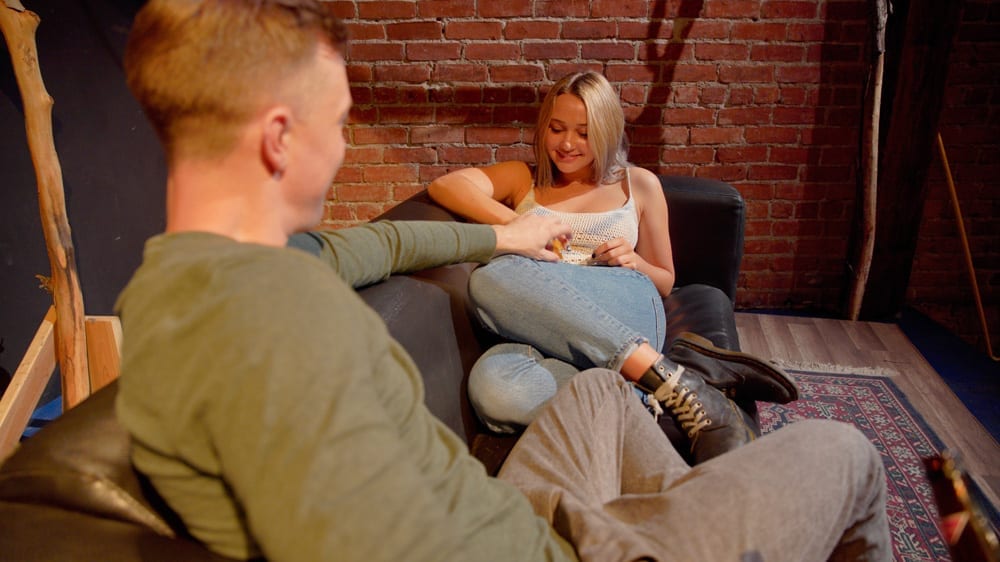 BLUE CAST
Eddie Alfano, Hope Quattrocki, Steve Mize, Whitney Anderson, and Rosie Koocher
SURGE CAST
Paul Rush, Eliza Padden, Matthew Callari, Mia Marcon, and Helen Menafee
---
"Every scene was fluid and organic and the words rattled with truth and naturalism." – Michael Muldowney, Company Member
"Go see this show! Great, honest performances and tight direction. Funny, poignant, and heartbreaking." – Michael Hitchcock, Writer/Producer, Crazy Ex-Girlfriend
"I was blown away. The caliber of work the cast is putting out and the quality of production was such a testament to the passion of the people behind it and I really encourage you all to go and see it." – Hilty Bowen, Actor, Guardians of the Galaxy Vol. 2, Scandal
"An inspired, thought-provoking production full of nuanced, heartfelt performances. It's a moving ride, sometimes funny, sometimes explosive." – Emmylou Diaz, Writer/Producer, ​Charmed