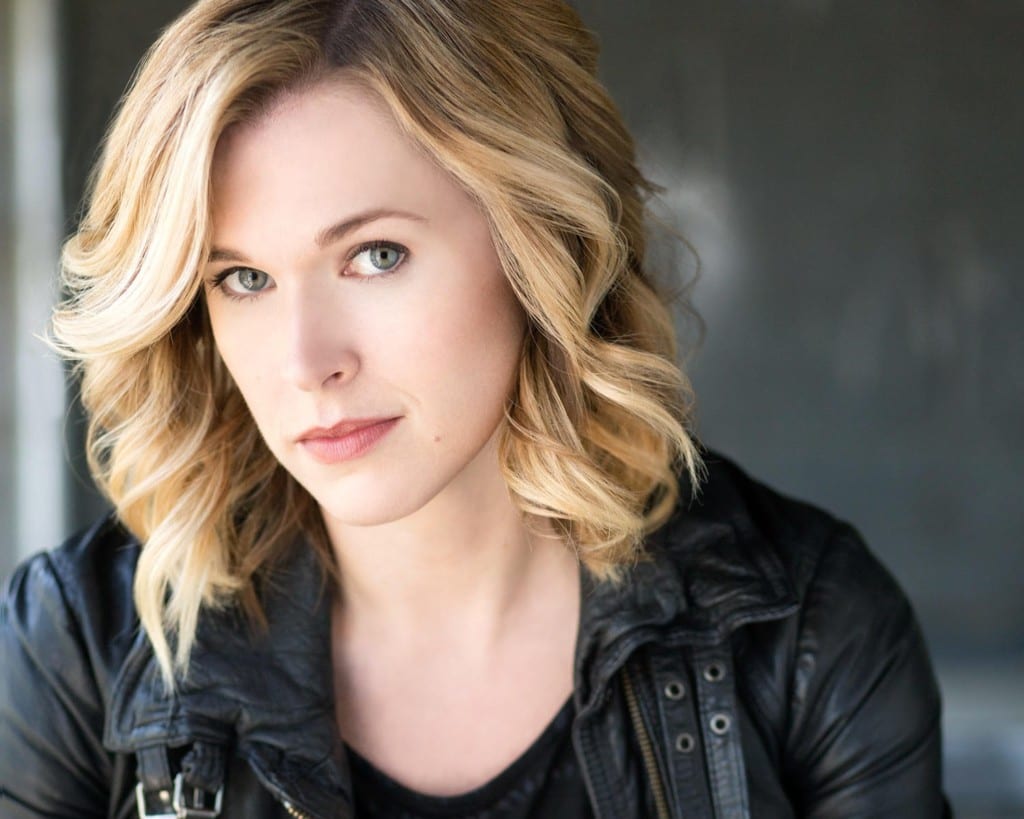 "To play a strong female role on Broadway that young girls can look up to is not something that has always existed in the musical theatre canon."

Carla Sticker, LTSFI alumna
LSTFI alumna Carla Stickler has certainly made a name for herself since her time as a student behind the Red Doors. Stickler is widely acclaimed for her work as a teacher, singer, and actress. Her other work aside, she is perhaps most well known for taking over the role of Elphaba in the Broadway production of Wicked. "There was something truly magical about getting to perform her here in New York for all my friends and family," she says. Undoubtedly, the LSTFI community at large is a great faction of Carla's professional and social circles.
Finding Her Path
As a student, Carla dealt with a period of adjustment during her early days at Strasberg. "I was a transfer student, so I came in as a junior in a group made up entirely of freshman," she recalls. One of her teachers, Ted Zurkowski, noticed that she was struggling early on and helped to shepherd Stickler through the early days of training. "I really owe the fact that I am a professional singer to Ted," she says. She recounts an episode in class where Ted asked her to sing one of her monologues and was so blown away by her voice that he asked her to do some backing vocals for his band, Honey West. It was this confidence that Ted instilled in her that allowed her to bounce back from previous vocal trauma and injury and decided to pursue the career she truly desired.
Since graduating from NYU Tisch in 2005, Stickler has been blessed to work with relative consistency. Working on Wicked was a definite highlight for her, as "Elphaba's story was a really beautiful thing." She notes the landmark status of the production in saying, "To play a strong female role on Broadway that young girls can look up to is not something that has always existed in the musical theatre canon." That being said, she found the creative process to be somewhat stifling, as she "joined the show 5 years into it's run… [where] there wasn't a lot of room for creation and choice." That being said, she is "grateful to its contributions to my 401k."
From Student to Teacher
As her career has gone on, Carla Stickler has found a great deal of pleasure in teaching voice. She is currently on staff at CAP21 and teaches private students as well. "I talk a lot about relaxation in my studio and tension free singing," she states. "I think that is something that really stuck with me from my time at Strasberg." Carla credits the relaxation process for a great deal of her growth as a singer, especially in the pivotal time in her life when she was learning how to belt.
When asked what she wants to do next, Stickler says, "Honestly, no idea at the moment." She speaks of the way in which this industry is a young person's business, and that reality has guided her into transitioning away from auditioning and into teaching and performing in concerts. When she's not teaching, singing, or acting, she might be found throwing pottery or teaching herself how to code. "My main goal right now is to keep doing things that keep me out of my comfort zone, because interesting people make interesting actors."
Carla Stickler can be found online at www.carlastickler.com or Instagram at @sticklercarla.
Alumni News written by NYU Tisch at Strasberg alumnus Will Brockman.
If you are an alum with a news update to share, submit to our Alumni News Form!