Every year the film industry gathers in Park City, Utah to unveil the soon-to-be most talked about films of the year at the annual Sundance Film Festival. This past January the film that everyone was talking about was Nate Parker's The Birth of a Nation. Nation, written, directed, and starring Nate Parker, follows Nat Turner (Parker) a literate slave and preacher who, after witnessing countless atrocities against himself and his fellow slaves, orchestrates an uprising against their white owners in hopes for their freedom.
Nat Turner's owner, Samuel Turner, is played by proud LSTFI alum Armie Hammer. Hammer, probably most known for playing the Winklovess twins in The Social Network, has garnered many recent accolades for a string of roles in both big budget films and smaller independent films. Hammer's film career has no sign of slowing down, and this film is already garnering oscar buzz, so look out for more news from Armie Hammer as the year continues.
The Birth of a Nation opens nationwide on October 7th this fall. Below is the first teaser trailer released.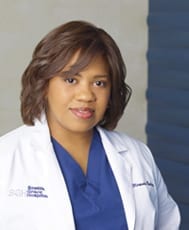 The iconic ABC medical drama Grey's Anatomy is heading into its 13th season this year and there was a bit of drama over which cast members would be returning this year; Sara Ramirez confirmed that she will not be returning for season 13, but it has just been confirmed that all other series regulars will be coming back including our very own Strasberg alumna Chandra Wilson who plays Miranda Bailey a senior resident at Seattle Grace Hospital.
Chandra Wilson is a graduate of NYU's Tisch School of the Arts and studied at Strasberg in our NYU program. Great to see Wilson constantly working. Catch alumna Chandra Wilson in the 13th season of Grey's Anatomy.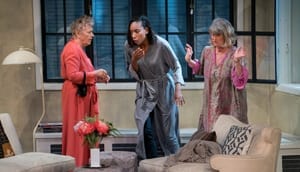 Lastly, Actors Studio alum Estelle Parsons who studied with Lee Strasberg, just opened a play at the Cherry Lane Theater in New York City. The play, Out of the Mouth of Babes, by Israel Horovitz, is a comedy which finds four women, who have all been involved with the same man, all gathered in his Paris apartment to mourn his passing.
The reviews are coming in and Parsons's performance has been vehemently praised. Babes only runs until July 31st, so head on down to the Cherry Lane in the West Village before it's too late and catch Estelle Parsons in Out of the Mouth of Babes.
Alumni News is curated by Tommy Bernardi
Email him with updates
[email protected]