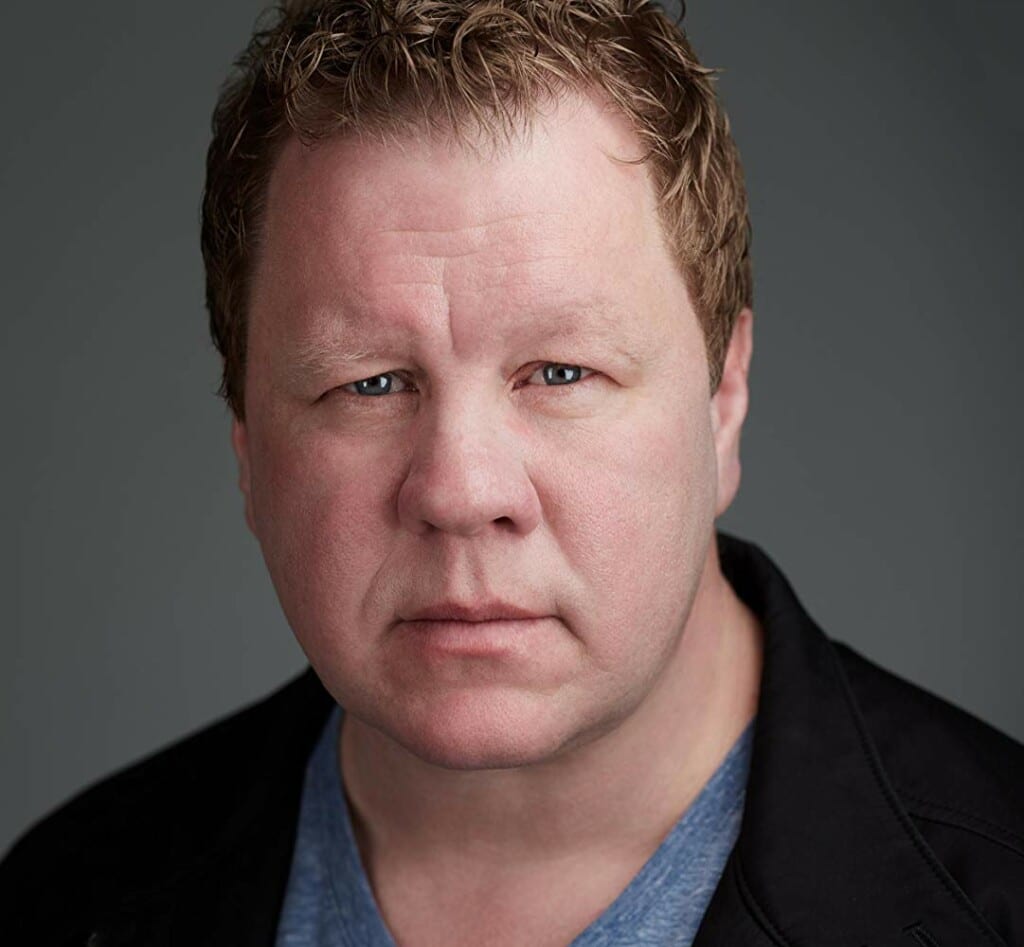 Lee Strasberg Theatre & Film Institute® alumni Kevin Anton has added a new project to his resume: the Showtime limited series The Loudest Voice. Starring Russell Crowe, Seth MacFarlane and fellow LSTFI alumna Sienna Miller, the series is adapted from Gabriel Sherman's biography about Fox News president Roger Ailes, The Loudest Voice in the Room. The Showtime drama depicts Ailes' rise and fall at Fox News with the company's simultaneous effect on the country. Kevin plays real-life Fox News executive Warren Vandeveer "who is tasked with a mission which calls upon ignoring certain moral ideals."
Born and raised in South Orange, New Jersey, Kevin's love of acting came from a combination of grammar school plays and a passion for movies. As he dressed like Luke Skywalker and fought the Empire in his backyard, Kevin knew that acting and filmmaking was all he wanted to do. As his college career winded down, Kevin fell into the world of 50s and 60s films. The idea of The Method was planted in his brain by the greats like James Dean, Marlon Brando and Elia Kazan. From there, "all roads pointed to The Lee Strasberg Theatre & Film Institute."
In his time at Strasberg, Kevin found more than a classroom. He also found a community. A community that would watch each other in class and discuss the work over drinks after class. "Acting is a tough business," Kevin warns, "and having the opportunity to learn from so many creative and talented people at Strasberg, really helped me grow as both an actor and a person."
Each teacher provided something unique and invaluable to Kevin's training. Kevin credits Irma Sandrey with teaching technique and Anna Strasberg for nuggets of wisdom that sticks with him to this day. "Just say the words and the rest is there." This note would take on a new meaning for Kevin as his career progressed and Anna's words would sink in. "After a while, I began to truly understand the meaning of 'less is more' and that even in silence, there is power, and that internal reactions can often be more powerful than physical ones. Like in life, you don't plan those reactions, they just come out."
"Just say the words and the rest is there."

Kevin Anton
In addition to his acting career, Kevin has taken a seat in the director's chair. Kevin's short film The Lost Basket has recently been selected for both The Jersey Shore Film Festival and the Soma Film Festival. Shot on an iPhone 7, Kevin describes the film as a modern-day interpretation of the Raiders of the Lost Ark opening with a twist. To Kevin, the ubiquity of the iPhone provides everyone with an opportunity to tell a story. "This has really given a voice to so many others who might not have otherwise had a chance to make their voices heard, and this is so important now, more than ever."
Kevin pushes the importance of staying positive and believing in yourself in the industry. The struggle is real but that's where you find your strength. When it gets hard, it helps to surround yourself with people who can do that for you.
"Surround yourself with people who inspire you, challenge you, call you out when you need it, but, most importantly, who believe in you and lift you up when that self-doubt creeps in."

Kevin Anton
The Loudest Voice is available to stream now on the Showtime app!
Kevin Anton can be found online at www.kevin-anton.com and on Instagram and Twitter at @iamkevinanton.
This Alumni News article is written by NYU Tisch at Strasberg alumnus Christian Masinsin. If you are an alum and have a story you think should be featured, please email [email protected]