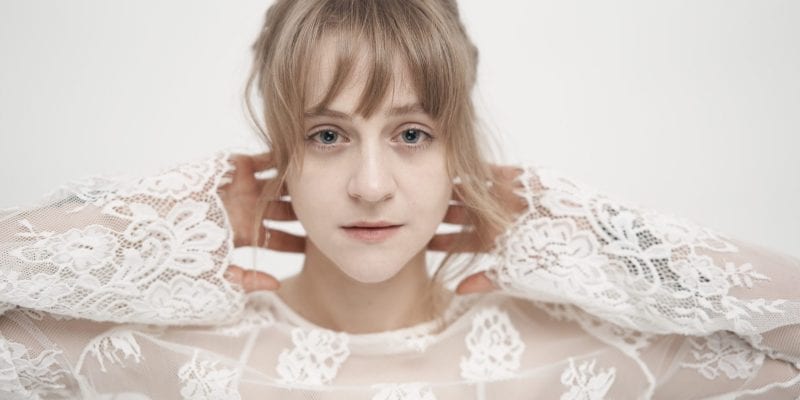 With her role as Amity in Hulu's horror anthology series Castle Rock, LSTFI alumna Mathilde Dehaye joins a long list of Method™ trained actors involved in Stephen King's work. From Jack Nicholson in The Shining to Mathilde's co-star Sissy Spacek in Carrie, Method Actors have been tackling Stephen King's characters for decades. Described as "absolutely hypnotic" by John Saavedra of Den of Geek!, Mathilde is proving why her name deserves to be mentioned with the greats.
"It feels like a blessing I am extremely grateful for."

Mathilde Dehaye
Mathilde studied at The Institute through the Two Year Conservatory Program followed by two semesters of Method Acting classes with Robert Ellerman. She describes her time at The Institute as essential stepping stones in her career, "an enriching, colorful, and vital learning experience."
"It provided me with the main keys to a strong system I can rely on, as well as a better knowledge and understanding of myself, others, and the craft."

Mathilde Dehaye
Described as "an epic saga of darkness and light", Hulu's Castle Rock explores the happenings of the fictitious town in Maine as elements of Stephen King's works collide. This thriller reimagines characters from his beloved stories including IT, The Shawshank Redemption, and Misery. In season two, Mathilde returns as Amity Lambert, a young French woman and one of the original settlers of Castle Rock back in the 17th century. Mathilde doesn't want to give away any secrets about this season, but does describes Amity as a "passionate, daring, and determined heck of a woman with a plan!"
"Mathilde Dehaye can beam with just her eyes, or cut with them. Like [Lizzy] Caplan, Dehaye can tilt her chin with winning challenge, set it in chilling wrath, or soften it in resignation. It sounds superficial, but in a story switching abruptly to subtitled French, an actor who can strongly signal every shift in tone with a glance is valuable."

Emily L. Stephens, AV Club
In surviving and finding your own way as an actor, Mathilde makes a point to trust in yourself and those around you. "You're enough, you're exactly whom you should be, and you're at the right place at the right time." she says, "You are supported, and you are never alone. It's all working out for you whether you are aware of it or not."
All seasons of Castle Rock are available to stream on Hulu.
Can't get enough? Listen to Mathilde guest star on an episode of Monday Morning Critic! She sits down to talk Castle Rock, actor training, and our very own Lola Cohen!
www.stitcher.com/podcast/mondaymorningcritic/monday-morning-critic/e/66050394?autoplay=true
Mathilde Dehaye can be found on Instagram at @mdehaye or online at http://www.mathildedehaye.com/

This Alumni News article is written by NYU Tisch at Strasberg alumnus Christian Masinsin. If you are an alum and have a story you think should be featured, please email [email protected].