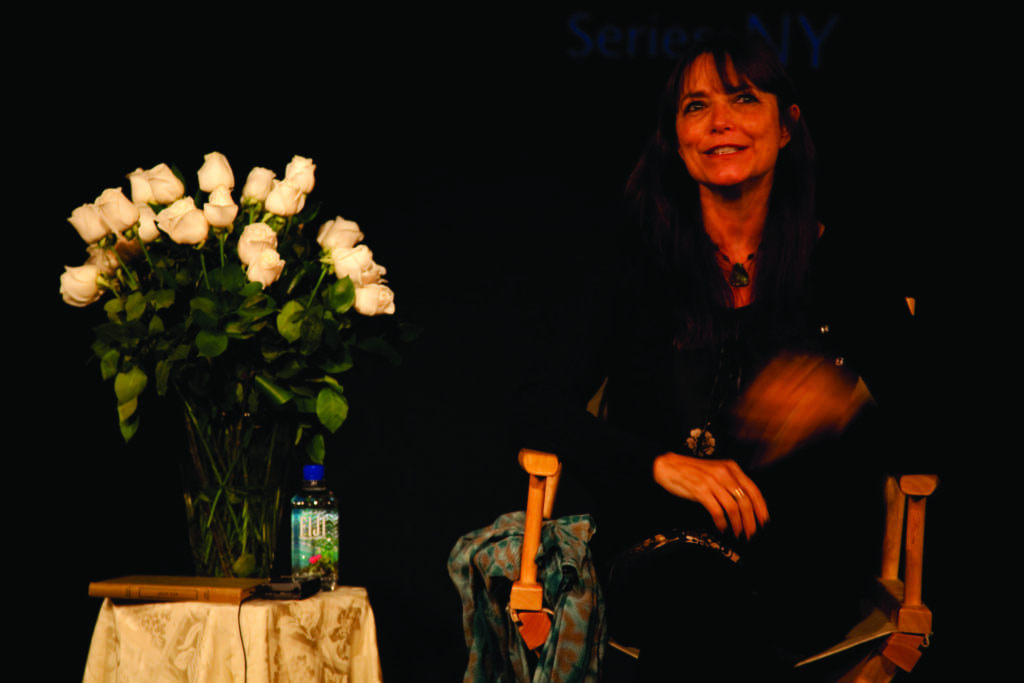 Karen begins by discussing the way that she became an actress and how she got to Strasberg. She then goes on to explain how valuable the Method has been for her. Next, she takes student questions. There is a lot of great advice for actors about how to get a job and what film acting is like. She talks a lot about her own life and her own experiences with acting, both film and stage, "I have to say the Strasberg Institute as an actor had the most profound effect on me. And I would say the tools that I learned studying here have been the most valuable tools that I to this day bring to the work. Both in the theatre and in film."
Before booking her first real gig, she was a student at Strasberg and she got an audition for Animal House from a flyer that she saw on a bulletin board at the Institute. Before that she had been part of an experimental theatre group, being in film was a huge change for her and she found that she had to learn on her feet for the majority of her first film.
"The joy is in the collaboration. The joy is in working with others. And the joy is waiting for the right opportunities for you to do that"

Karen Allen
One of the biggest takeaways was her insistence on individual processes and work, "From relaxation comes everything else, imagination, creativity, freedom. Relaxation is the ground." She mentions that when she worked with Spielberg on Indiana Jones, she left lost and unmotivated, but she learned that she should be self motivated and self-inspired, "I try to think of myself as a storyteller. There is something about the profession of storyteller that relaxes me." 'The Method' and the demanding work that comes along with it can assist in inspiring anyone.