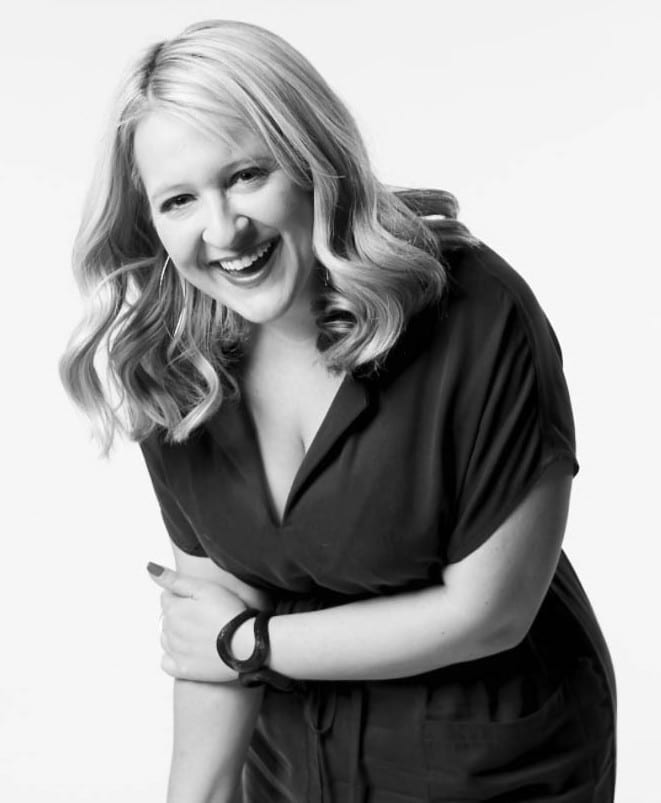 Lindsey Ferrentino is an NYU Tisch at Strasberg alumna turned successful and innovative playwright and screenwriter. In addition to her BFA from NYU Tisch, she also holds an MFA in playwriting from both Hunter College and the Yale School of Drama. In his New York Times review, Charles Isherwood calls Ferrentino "a brave playwright of dauntless conviction whose unflinching portraits are hard to come by outside of journalism."
Work in Theatre
Her produced plays include Ugly Lies the Bone (Roundabout Theatre Company, The National Theatre, UK, NYT Critics Pick); the "barrier breaking" Amy and the Orphans (Roundabout Theatre Company); This Flat Earth (Playwrights Horizons); and The Year to Come (La Jolla Playhouse, Roundabout Theatre Company – upcoming). Her other works include Kokomo, Magic Man, Moonlight on the Bayou, and Paradise Bar and Grill.
Ferrentino's distinguished work has been rightfully recognized, as evidenced by her many awards. She is the recipient of the 2016 Kesselring Prize, Laurents / Hatcher Citation of Excellence, ASCAP Cole Porter Playwriting Prize, Paul Newman Drama Award, 2015 Kilroys List, finalist for the Susan Smith Blackburn, Catalyst Award for Entertainment Industry Excellence, NYU Distinguished Young Alumna Award, nominated for the Outer Critics Circle John Gassner Award, and is the only two-time finalist for the Kendeda Playwriting Prize. 
"Ms. Ferrentino possesses a muscular empathy which seeks to enter the minds of people for whom life is often a struggle of heroic proportions."

Ben Brantley, The New York Times
Amy and the Orphans
Lindsey's latest news is the Netflix and Aggregate Films adaptation of her stage play Amy and the Orphans. She will both write and direct the film, marking her feature directorial debut. 
The story follows estranged siblings Maggie and Jake in the aftermath of their elderly father's death. Although the pair are adults at the time, they wish a "grown up" could sort everything out for them. Their biggest worry is breaking the news to their sister Amy, a woman with Down syndrome who has lived in a state home for years. The three siblings travel to Long Island over Thanksgiving weekend. They ultimately discover just how much they don't know about their family – or each other.
"Amy and the Orphans takes audiences on a swift trip to greater awareness. Smoothly paced. Funny and thoughtful. Dedicating this play to her late aunt, Amy Jacobs, who had Down syndrome, Ferrentino notes that she 'is missed for who she was and for who she could have been.'

Amy and the Orphans proves to be an endearing new play that wisely reminds us of that all-important dictum: to treat others with as much respect and consideration as we'd like ourselves to be treated."

Michael Sommers, The Village Voice
From Stage to Screen
The stage version of Amy and the Orphans premiered at the Roundabout Theater Company in New York. Jamie Brewer – who portrayed Amy in the Off-Broadway production – became the first actor with Down syndrome to win a Drama Desk Award. Amy and the Orphans created the first leading role for a person with Down syndrome, and will bring this same representation to the big screen.
Although Amy and the Orphans is Ferrentino's directing debut, she has previously worked as a screenwriter with her adaptation of Not Fade Away. An upcoming film based on a memoir by Rebecca Alexandra, Not Fade Away follows a woman born with a rare genetic mutation. The woman loses both her sight and hearing over time, yet ultimately beats the odds of her prognosis. Award-winning actress Emily Blunt will star in the film, produced by David O. Russell and John Krasinski with Annapurna Pictures.
Returning to LSTFI
When her schedule allows, Lindsey returns to The Lee Strasberg Theatre & Film Institute as a guest playwriting instructor. In 2020, Lindsey taught "Writing in the Time of Corona", allowing students to flex their playwriting muscles even in quarantine. The class included weekly in-class writing prompts and helped each student develop a concept and first act of a play.
While not always taught by Lindsey, LSTFI regularly offers "Playwriting for the Actor" – a course specifically designed for actors who write. The class teaches students not to wait for roles to come to them, but rather to write roles for themselves. In this class, actors complete the first draft of a full-length play or two drafts of an original, one-act play. With a focus on character development derived from personal experience and sensorial writing, the actor is able to open up a new form of expression and character exploration. Students learn how to craft character, dialogue, and plot structure using the lens of Lee Strasberg's Method.
Stay tuned for the release of Amy and the Orphans on Netflix. Head to Lindsey's website or social media to stay up-to-date on her latest projects!