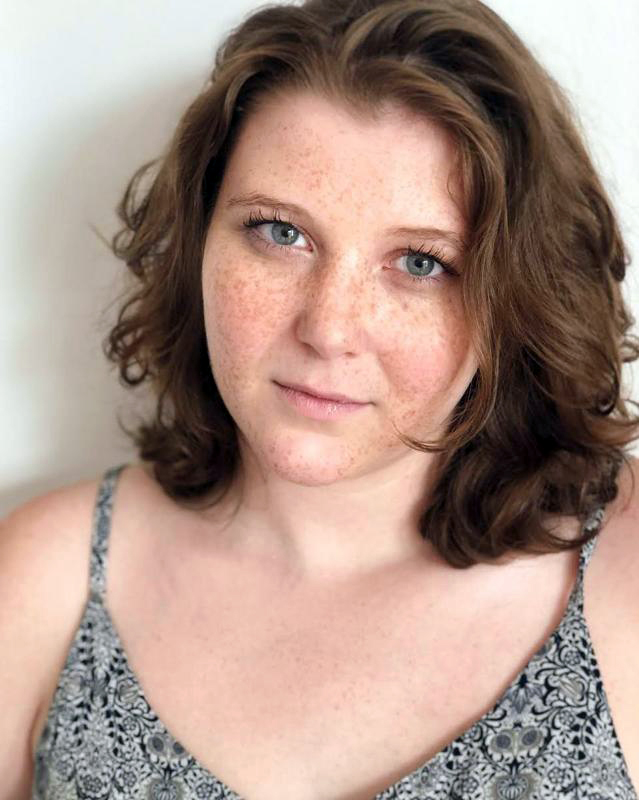 Jenna Fink is a writer, director, and producer currently living in Los Angeles, California. She recently graduated from NYU Tisch School of the Arts with a BFA in Drama, where she studied at the Lee Strasberg Theatre & Film Institute. Jenna's previous credits include the short films Tryna Smash and The Ghost Turd, both of which she wrote, produced, and directed. In addition to making art, Jenna loves to play Pokémon and The Sims and spend time with her dog, Pablo.
The Holman House
This summer, Jenna is making her feature directing debut with a new film called The Holman House. The screenplay is written by Jennifer Leigh Whitehead, another NYU Tisch alumna. The Holman House tells the story of a cult in the Midwest that fronts as a foster family. Their goal is to indoctrinate young girls into a religion, where their sole purpose is to be wives and mothers. Among the cast members are fellow Strasberg-trained actors Samantha Vita, Paola Malo, and Zane Haney.
In addition to being her feature film debut, The Holman House will also be Jenna's first time directing someone else's work. Jenna and Jennifer planned to start principle photography in the summer of 2020, but were forced to postpone due to the COVID-19 pandemic. The team is now finally able to get started on production, set to take place in Ohio!
You can keep up with The Holman House on Instagram @theholmanhousefilm and support the film on Indiegogo!
Miss Jordan's Spring 2020 Production
Jenna has kept herself busy this year. In addition to working through pre-production for The Holman House, Jenna is also directing a web series titled "Miss Jordan's Spring 2020 Production". The series was written by Jenna, alongside her fellow LSTFI alumnus Sam Burros. "Miss Jordan's Spring 2020 production" follows a struggling actress who takes a job directing the play at her former high school. Only four students end up auditioning – and are all terrible. The comedic series is due for release in late 2022.
Sam and Jenna are producing the series themselves, and will be shooting in Los Angeles this summer! In addition to Sam and Jenna, the series also features the talents of LSTFI alumni Samantha Vita and Kristen Vaganos. Jenna shares, "It'll be the first time we've seen each other since the pandemic started, so it'll be really exciting to be reunited!" Sam and Jenna started writing in fall 2019, looking to make a web series with roles for their friends. Jenna tells us the process came easily. "We made them each characters, and then it kind of wrote itself," she shares. 
You can support "Miss Jordan's Spring 2020 Production" on Indiegogo as well, and find them on Instagram @samandjennaproduce.