THE LEE STRASBERG THEATRE & FILM INSTITUTE IN LA
ABOUT THE LOS ANGELES CAMPUS
Choosing the right acting training program can steer the future of your acting career. The Lee Strasberg Theatre & Film Institute is renowned for teaching Method Acting in its purest form. The teachings and legacy of Lee Strasberg's Method are maintained by his widow, Anna Strasberg (Creative Director and Co-Founder), and his son, David Lee Strasberg (Creative Director and CEO at the Los Angeles campus).
The Los Angeles campus was founded in 1969 as the home for Lee Strasberg's private class when he came to work with his students in Hollywood. The original location was on Hollywood Boulevard at the historic intersection of Hollywood and Highland a few steps from Mr. Strasberg's star on the Hollywood Walk of Fame.
In 1978, the Institute moved into its current studio space. A former bank, the campus is a two-story building containing 19,456 square feet, and now houses two workshop theatres (49 seat and 99 seat), Theatre Lounge and a newly upgraded Soundstage for on-camera classes on its ground floor. The second floor boasts multiple studio spaces (acting and a dance studio) and a screening room. The new building on Santa Monica Boulevard serves as the Hollywood home for Method Acting on the West Coast. The campus is overseen by Lee's son, David Lee Strasberg. It offers a rigorous education in Method Acting that transitions from stage to screen. The Los Angeles school offers the only degree program offered specifically in Lee Strasberg's work— a two year Associate degree program. Part time and shorter full time programs are also available, as are invite-only Lab classes for more alumni, advanced students and working actors.
Visit Our Los Angeles Campus in West Hollywood
The Los Angeles campus is centrally located in the city of West Hollywood, the cultural and geographical heart of Los Angeles. Surrounded by film and television studios, independent production companies and casting offices, the Los Angeles campus places students at the center of the entertainment capital of the world. You can find the Lee Strasberg Theatre and Film Institute's LA campus right next to the main intersection of Fairfax Avenue and Santa Monica Boulevard or just less than 2 miles away from the Sunset Strip. What better place to learn the craft of acting, than the film and television capital of Los Angeles. Discover things to do in West Hollywood.
Get directions to the LA campus at 7936 Santa Monica Boulevard, West Hollywood, CA 90046 or contact the Institute by calling (323) 650-777.
Discover Things to Do in West Hollywood
Moving to LA For the First Time
Using Public Transportation in LA
For those without a car, or just trying to reduce the carbon footprint, there are plenty of public transportation options. The Los Angeles campus is conveniently located just west of the corner of Santa Monica Blvd and Fairfax Ave where 4 major Metro bus lines stop (4, 704, 217, and 218). Additionally, the City of West Hollywood offers free or low fare public transportation through CityLine as well as bike sharing. Additionally, rideshare services such as Uber and Lyft are available.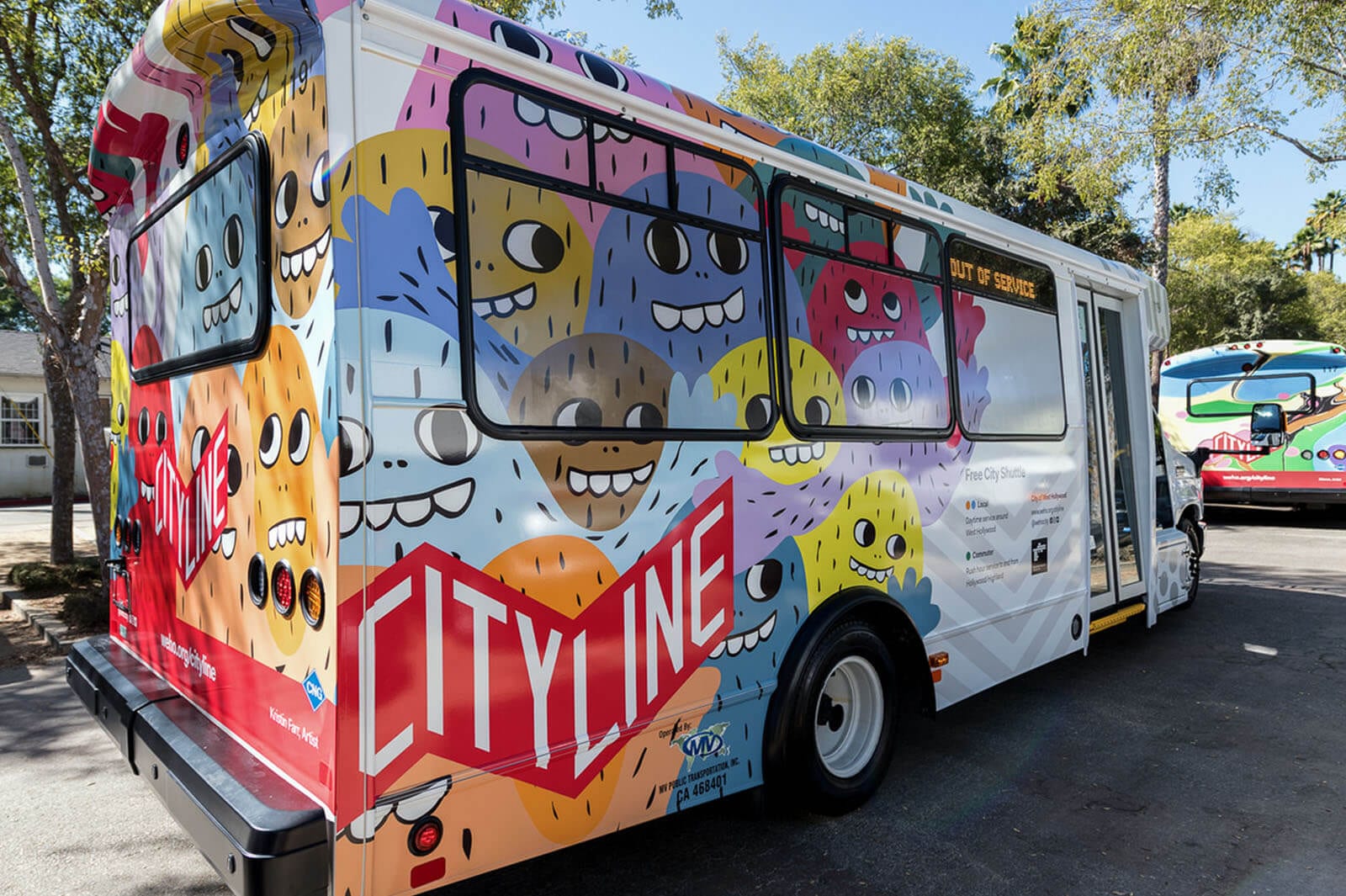 Driving in LA
If you're going to have a car in LA, there are a couple of major things that you have to prepare for: heavy traffic and parking signs. From 7AM-10AM and 4-7PM, traffic is at its heaviest. Always allow extra time to get where you're going and use a navigation such as Google Maps and/or Waze. Once you get to your destination, parking is the next obstacle to tackle. Los Angeles has a lot of parking restrictions from street cleaning, to permit-only parking, to event parking and meters, the key is to always read the parking signs.
Housing in LA
The Lee Strasberg Theatre & Film Institute does not offer housing; however, there is a private Facebook group for accepted students to post and search for roommates. We highly recommend sharing an apartment with another student(s) to help reduce costs. Rent can range from $1,300-$5,500 for Studio-3 Bedroom apartments. We recommend finding housing in the West Hollywood or Hollywood area to make commuting to the Institute easier. Find out more about the Cost of Living and check out apartments for rent on websites like Trulia, apartments.com and Padmapper.
HomestayMatch is also a great option for those who are looking for an affordable housing option and want the experience of living with an American family.
Acting Opportunities
Training at The Lee Strasberg Theatre & Film Institute in Los Angeles provides you with a variety of acting opportunities, both in class, at the Institute, and around Los Angeles. From new student mid-term scene performances to Conservatory culminations, to staged readings, collaborations with in-house theatre company Sixty-Six, to the plethora of student film opportunities from local film schools, the possibilities are extensive and in your control.
When Lee Strasberg defined what is popularly known as Method Acting he used a simple declarative sentence:
"Method Acting is what all actors have always done whenever they acted well."
The Method trains actors to use their imagination, senses and emotions to conceive of characters with unique and original behavior, creating performances grounded in the human truth of the moment.
As the only school in the world that teaches Lee Strasberg's work in its consummate form, The Lee Strasberg Theatre & Film Institute is the home for all actors seeking to delve into Lee Strasberg Method Acting and its tradition of training some of the world's most brilliant and truthful actors.
With a variety of program lengths from 2 Weeks to 2 Years, and even a degree program, find the acting program that's right for you and apply.