AOS DEGREE PROGRAM – LOS ANGELES
ABOUT THE ASSOCIATE OF OCCUPATIONAL STUDIES IN ACTING PROGRAM
The Associate of Occupational Studies in Acting focuses on intensive training in acting for theatre and on-camera, supported by voice, movement, history, and professional development electives. The program consists of five major areas of focus: Method Acting, Voice & Movement, History, Production, and Professional Development. The 2 year degree program requires 72 weeks (six 12-Week sessions) of dedicated training and full-time study for a minimum total of 100 credit hours for degree attainment. Graduates will emerge with the knowledge of how to express themselves with representatives, casting directors, producers and directors, to be true to their talent and begin their careers as actors.
This acting degree program is only offered through Lee Strasberg's Theatre and Film Institute's Los Angeles Campus. Contact our LA campus directly for more information about the next enrollment opportunities.
---
APPLICATION DEADLINES
The Associate of Occupational Studies in Acting commences in the fall. Applications for the Class of 2026, beginning study in Fall 2024, open in October.
Application Deadlines for the Class of 2026 (Fall 2024 start date):
International Students | August 1, 2024
Domestic Students | August 15, 2024
Admission decisions are made on a rolling basis with decision letters issued approximately every 5 weeks. Prospective students are encouraged to apply early as capacity for this program is extremely limited. The waitlist application deadline is September 1st.
AOS Degree Application Requirements
$100 Non-Refundable application fee
Photo for identification purposes (under 2GB)
Verification of High School graduation (High School Diploma, GED, College/University degree, College/University transcripts, etc.)
Essay (750-1000 words on your goals in acting and why study you want to study at The Lee Strasberg Institute)
Résumé A current résumé detailing prior training and experience. Applicants with no prior training and/or acting experience may include previous employment, volunteer work and/or education regardless of field.
Self Tape Audition: 45-90 seconds, Material of your choice, Unlisted YouTube or Vimeo link
Be sure that audio is clear, and you're well lit. List with your name, character name, and scene Guide to Perfect Self Tape (from Backstage)
Interview
Enrollment is limited for this program. Apply early to avoid being waitlisted.
Following acceptance, a $2500 tuition deposit (inclusive of non-refundable fees) is required to secure enrollment in the program. After the deposit is paid, students will receive a free month of Method 101 before the program begins.
---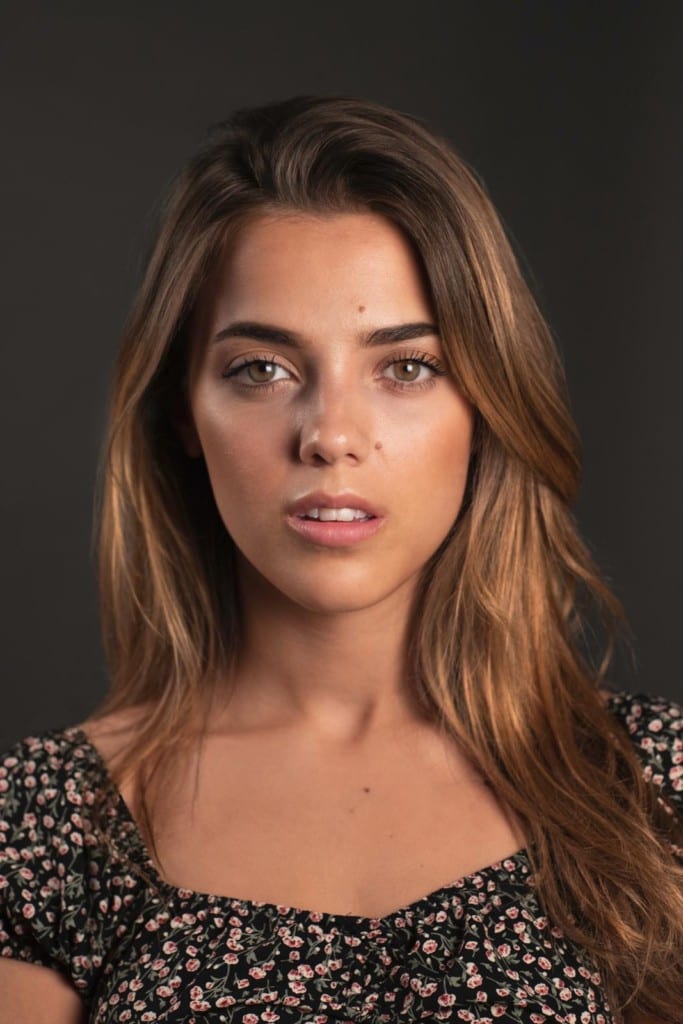 "I've learned so much and evolved in my acting… I've skyrocketed in my art."

Vjosa Halili, AOS student
Associate Degree Program Finishes First Term Blog
---
CURRICULAR REQUIREMENTS
The Associate of Occupational Studies in Acting (Degree Program) in Los Angeles consists of six 12-Week sessions of full-time study (15-18 credit hours/22-28 classroom hours a week) and includes the following course requirements:
Method Acting Technique (Emphasis Area) : 55 Credit Hours
Supportive Acting/ Theatre Courses : 13 Credit Hours
History & Criticism : 12 Credit Hours
Voice and Movement : 10 Credit Hours
Required Professional Development : 6 Credit Hours
Free Electives : 4 Credit Hours
Totals : 100 Credit Hours
Courses vary by session. Please see Classes for a full list of potential class offerings. Year 1 culminates with Theatre Production and Year 2 features Reel Production.
The AOS program observes a Summer vacation period.
Tuition: $28,976/year (Domestic & International)
Tuition for the AOS provides students with yearly payment options (1, 3 payments or 6 payments*).
Yearly tuition installment payments incur non-refundable finance charges of $300 (3 payments) or $750 (6 payments).
* A non-refundable registration fee is applied the first payment. $150 Domestic Students, $250 International Students.
** A non-refundable materials fee of $150 due in first term.
*** A non-refundable Student Tuition Recovery Fund (STRF) fee is applied to tuition.
**** Additional fees may apply.
Discounts
SAG/AFTRA members: 10% tuition discount
California State Residents: $1300/year discount
Veterans: $4750/year discount
Discounts cannot be combined
---
The goal of the acting degree program is to prepare well-rounded Method-trained actors who are equipped to enter and be employed in the competitive acting industry on the stage, commercials, television, or film. The prestige synonymous with the Lee Strasberg name ensures that casting directors, agents, managers and industry professionals recognize the quality of training graduates have received. Lee Strasberg Method Acting provides graduates with the tools to "be" the character and not simply "act" as the character, setting them apart with their truthful, authentic, engaged and earnest performances thus making them desirable to directors and producers seeking to employ the most highly trained actors for their projects.
Frequently Asked Questions
What is the difference between the Two-Year Conservatory and AOS Degree Program?
The AOS Degree program has several distinguishing factors:
More overall class hours.
Production:

The AOS features Theatre Production in year 1 and Film Production in year 2. These classes are unique to the Degree program. They are 2 part classes. Part 1 focuses on the technical aspects of the respective production type and part 2 is mounting the production/short film/reel.

The AOS program is a 2-year

Degree

and the Conservatory is a 2-year

Certificate

program
AOS class sizes are smaller. You stay with the same cohort for the entire program and have a more structured schedule and curriculum.
For international students, the AOS program is an F-1 Academic student program vs the Conservatory which is a M-1 Vocational student program. New Infographic Helps Explain the Difference between F and M Students | Study in the States (dhs.gov)
Do I get a Summer vacation?
Yes, the AOS Degree program has a Summer vacation. Students are enrolled Fall, Winter, Spring (year 1) and Fall, Winter, Spring (year 2).
Do I get performance opportunities?
Yes! Year 1 culminates with a theatre production and Year 2 culminates with a short-film or reel production. Both will feature AOS students as the actors and crew.