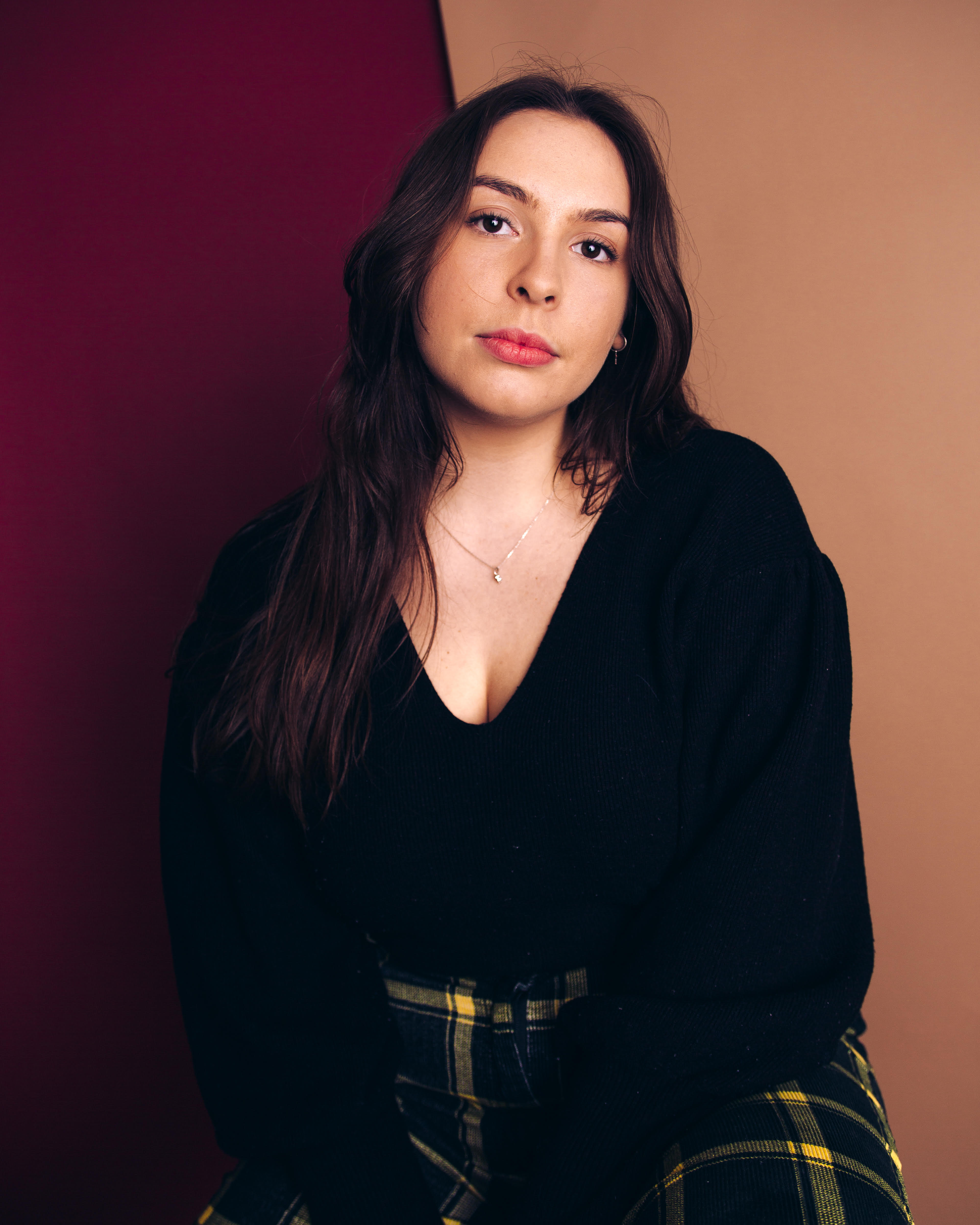 LSTFI alumna Deana Taheri is a 22-year-old New York based actor, writer, filmmaker, and casting director. She graduated from New York University's Tisch School of the Arts in May of 2020 with a BFA in Drama. Graduating not only into a pandemic but into an industry that had to stop dead in its tracks, the graduates of 2020 – and artists in particular – were stripped of opportunity. Even so, new graduates are still expected to make strides in a practically non-existent industry. While she has landed various professional opportunities – including audiobooks with Penguin Random House and Audible and multiple indie film productions – Deana refused to sit back and wait for opportunities to come to her. She teamed up with her friends and peers and, with drive and perseverance, began to create her own.
Growing Up Around the World
Deana Taheri was born in London to an Iranian father and British mother. However, she didn't stay there long. Due to her father's profession, she moved all around the world – hopping from school to school, city to city, and continent to continent; from London, to California, to Bristol, to Birmingham, to Qatar, to New York City. Deana always knew that a life in entertainment was her destiny and wasn't going to let any change of location change her trajectory.
Everywhere she lived, Deana received awards and accolades in the industry and opportunities to work and perform with professionals at the top of the field. Most importantly, she is a perpetual student, learning every day from each project, experience, and move. In 2016, Deana was accepted to New York University's Tisch School of the Arts. While at NYU, she studied at the prestigious Lee Strasberg Theatre & Film Institute and Stonestreet Studios. Here, she connected with so many of her incredible collaborators, including fellow LSTFI alumni Zac Branciforte and Julia Di Lorenzo.
Bad Behavior Lab
Deana, Zac, and Julia were feeling stifled, trying to stay creatively motivated in an industry that was on life support. Ultimately, they decided they would no longer wait for opportunities to come to them; they were going to make their own. This led to the inception of their artists lab, Bad Behavior Lab: dedicated to creating original works by multi-hyphenate artists.
Through Bad Behavior Lab, they held their first event entitled "Go To Your Room!". "Go To Your Room!" is an anthology series of new works, creating an exciting platform for artists to debut their work. The trio also produced an original, live-streamed play directed by professional directors and performed by both emerging and established performers. By defining themselves as an artists' lab, rather than a theatre company, Bad Behavior Lab does not have to limit themselves to one medium of performance. With that in mind, Bad Behavior Lab has embarked on their first film production, TRANSPLANT.
TRANSPLANT
TRANSPLANT, a short film written and starring Deana Taheri, interrogates what it means to 'belong' as a person who cannot define themselves by one single culture, illuminating the international experience in a narrative form. The film features footage from across the world – including NYC, Bristol, Panama, and Qatar – and was created with a team of 70% international people and 80% BIPOC creators. The concept of the film was developed from Deana's own personal reckoning with what 'home' means to her, as someone who moved around her entire life without the chance to truly settle.
"As an international person, there is an emotional rollercoaster which is often spent without wearing a seatbelt. It is incredibly confusing when you have made a home for yourself, made connections, started a career, and you're then told than you may have to leave it all behind. Through the creation of TRANSPLANT, I developed an understanding within myself that I do not have to define myself by where I am from, and New York can be my home no matter what."

Deana Taheri
TRANSPLANT discusses the experience of international children who have spent their upbringing being constantly uprooted and transplanted into new soil, with the hope that their roots will survive and continue to grow. While this experience is much more common than you might imagine, it is something rarely seen in this visual, narrative format, making this film one of the first of its kind. TRANSPLANT currently making its way through various film festivals around the world.
Life After Graduation
"I am the busiest I have ever been, and the most satisfied creatively since graduating!" Deana shares, "It is so fulfilling to see your visions come to life in a setting where you can fully rely on your team and trust that they are as committed and driven as you are when it comes to achieving the goal of the project. I am so lucky to have such incredible collaborators all around the world who are just as determined, just as inventive, and just as raring to create opportunities for new and inspiring work. I will never again allow myself to fall into the trappings of waiting for opportunities to come to me, especially now that I know my worth as an artist through the eyes of my peers, and my own".