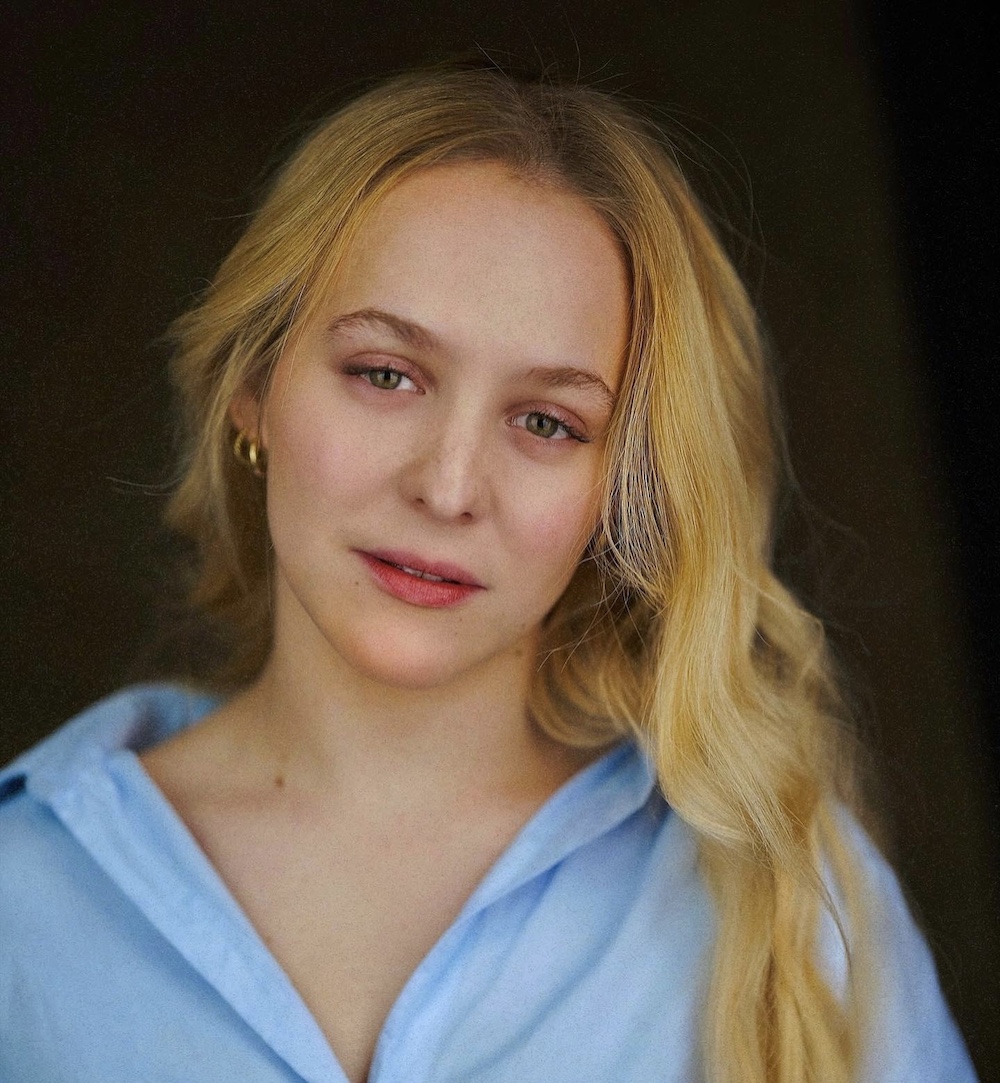 Emma Tadmor is an aspiring young actor, writer, and producer from Tel Aviv. She is currently enrolled in The Lee Strasberg Theatre & Film Institute and is striving towards achieving her dreams. Before turning her focus towards her ultimate dream of becoming a successful and impactful actor and producer, Emma, an Israeli-American, served in the Israeli army for two-and-a-half years. Her many experiences in the military only solidified her passion for theatre, a desire which took root in her during childhood.
After serving in the army, Emma moved to New York City to study at the Lee Strasberg Conservatory Program, a prestigious Method Acting program which seeks to train up-and-coming talented individuals. While her journey began with the goal of fostering her theatre prowess (and, more particularly, her Method Acting skills), Emma found herself in a writing elective taught by Lindsey Ferrentino. The course had an inspiring effect on Emma, and she soon wrote her first original work — a one-act play, titled PLASTERS, which will debut at the Edinburgh Fringe Festival in Scotland.
The Making of PLASTERS
The writing course, along with countless other pieces of invaluable advice, taught Emma to use her personal experiences of heartbreak to motivate her own original works. PLASTERS does just that — the play explores what it means to have one's heart broken. Told from the point of view of a girl named Tessa, Emma manages to use this character as a vehicle for incorporating her own memories of past relationships and struggles. The play explores how humans construct, deconstruct, and eventually reconstruct the memories of heartbreak, which Emma views as an inevitable part of the grieving process.
Emma's primary goal while writing the play was to leave the viewer with an unclear sense of what exactly happened; her aim is not to create confusion for confusions sake, but rather for that uncertainty to lend itself towards each individual viewer crafting their own story based upon their own personal experiences. Regarding the casting of the play, Emma noted that she had no preferences at all regarding the ethnicities or genders of the actors. The themes of the play are universal and thus the inclusivity of the casting, something that is sadly not always guaranteed in the theatre world, should reflect that.
The Edinburgh Fringe Festival
This summer, Emma and her fellow actors will be traveling to Edinburgh, Scotland to put on the premiere production of her first original play PLASTERS. The Edinburgh Fringe Festival is one of the world's largest and most well-known arts festivals, spanning nearly an entire month. To raise money for equipment, marketing, transportation, and other expenses, Emma and her team have created a Kickstarter. The funding page also includes a video of the team describing what PLASTERS is truly about, why it was made, and the importance of confronting our feelings of heartbrokenness. After the play premieres in Scotland, Emma dreams of performing it in New York City. She hopes that as the pandemic subsides she can make this dream into a reality.

Alumni news written by Hanna Mandel. If you are an alum with a story to share, submit online to our alumni news form.