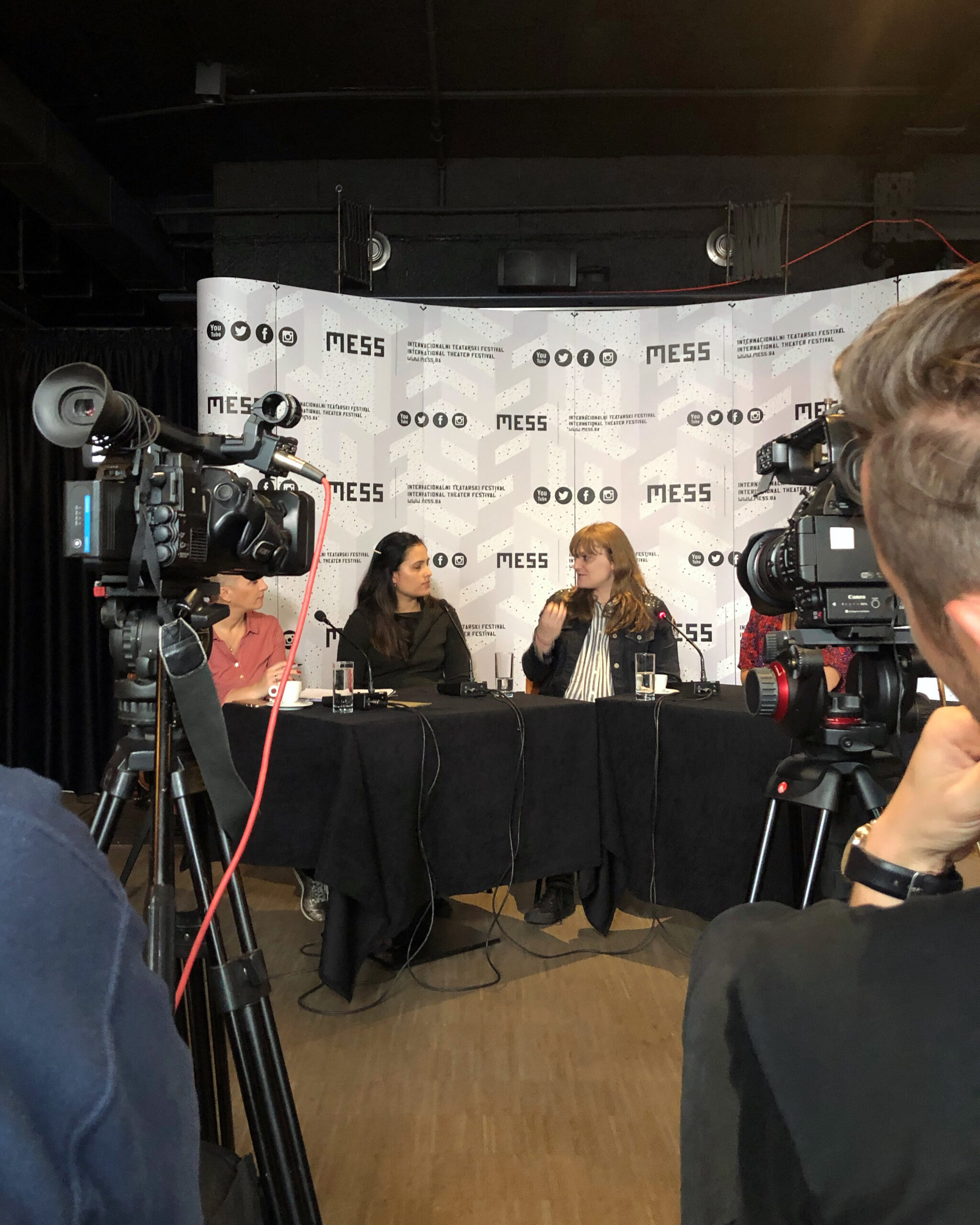 LSTFI alumni Isabella Uzcátegui is a Latina actor and theater-maker based in New York. She is a graduate of the NYU Tisch Drama department where she trained at The Lee Strasberg Theatre & Film Institute. During her time at NYU, she also trained at The Classical Studio and The Experimental Theater Wing. Isabella is now a company member with Theater Mitu, lead by artistic director Rubén Polendo.
In film, Isabella has been mentored by acclaimed directors Bryce Dallas Howard and Karen Maine. She has also starred in the films Mujer, Pine, and La Llamada, and directed Tethered. Her interest in storytelling comes from a desire to clash magical and fantastical elements with the mundane. She has a fascination with language and classical texts found in theater which originated many of the cannon. In particular, Isabella has a passion for adaptations from plays to screen or books to screen.
Theater Mitu's </remnant>
REMNANT was first created by Theater Mitu as a live theatrical performance which premiered after three years of development in the summer of 2018. A reimagining of the original production, </remnant> will be now presented as an interactive and global piece at the acclaimed New York Theatre Workshop. "It is a great honor to present REMNANT at, in my opinion, the most renowned Off-Broadway theater," Isabella shares.
An interactive experience and an innovative work of theatre, </remnant> is meditation on war, death, and loss. The company members of Theater Mitu spent two years gathering interviews with a range of communities worldwide: current and past members of military forces; citizens who have been directly affected by war; people diagnosed with terminal illness and their families; nurses, spiritual leaders, scholars, and mental health professionals. As they touch upon, come to the edge of, and often confront death, each interview becomes a portrait of what is left behind — a remnant.
Tackling New Formats
In the midst of the pandemic, Theater Mitu has reimagined their original live theatrical production as an online experience. Isabella describes the piece as "part performance, part sound art, and part video installation." This new work offers an intimate reflection on how loss can scar us, shape us, and at times propel us towards change.
Where to Watch
You can catch </remnant> anytime from November 16, 2020 – December 13, 2020. The piece will be available directly through the New York Theatre Workshop.
Content Advisory: While engaging a range of voices and aesthetics, the material in this piece is intended for mature viewers. Please note that </remnant> contains descriptions of adult situations, challenging language, images of violence, recorded gunshots, loud sounds, and strobing effects. Audience discretion is advised.