Benjamin Josiah Tan began his acting career in Chinese Opera while he was still in high school in Singapore. He was chosen to perform in the opera simply because he "was the loudest one in class." Being on stage in opera, however, "planted the seed for [him] to be an actor." After attending university in Singapore and completing actor training in Europe, Benjamin realized that he was not yet fulfilled. He had spent three years doing stage acting before transitioning to work as a television extra. Feeling discontent with the way he was treated as an extra in Singapore, he decided to look into actor training in America.
Before training at LSTFI, Benjamin "did not value the craft of acting." He first discover the The Institute when an actor friend of his told him about 'The Big Three' actor training schools in America: The Stella Adler Studio of Acting, Sanford Meisner's Neighborhood Playhouse, and The Lee Strasberg Theatre & Film Institute. After doing some research, Benjamin discovered that LSTFI was the right fit for him.
One of the biggest factors in choosing a school for Benjamin was the fact that LSTFI does not require an audition. "You can't really tell who someone is based on an audition." Through his training at LSTFI, he had his first 'click' moment. "Strasberg taught me what the truth is and that you have to bring it back to heart." He says that there will be more than one 'click' moment, when everything comes together. While at LSTFI, he also took ballet classes that helped him "accept [he] might not be the best at everything and that is okay." Learning to accept himself and his own abilities helped him feel grounded and focused, in his own words, "on my true love of acting."
From LSTFI to Success in Singapore
After his time at LSTFI, Benjamin returned to Singapore and, for the last three years, has done a variety of work in television, movies, and even stage musicals. He most proud of his work on the movie Long Long Time Ago and its subsequent sequels. Not only did he appear in the film alongside experienced actors, he also had the opportunity to work with director and screenwriter Jack Neo, one of Singapore's most prolific and talented filmmakers. Benjamin loved working with Jack Neo and is very glad that he gets to continue working with him as they make more movies together.
Each movie follows the same characters in different decades, starting with the 1960's. Benjamin plays Lim Ah Hee (pictured in gallery below). The newest film in the series, set in the 1980's, is called Not So Long Time Ago and opens this November. Working with veteran actors helped Benjamin to mature in his work. The more experienced actors "push you and naturally lift you up" with their expertise and support. One of the best things about working on a movie series is "growing up with the character." Benjamin's character, Lim Ah Hee, was in his early twenties when the first movie came out. As the series progresses, the characters get older and Benjamin gets to follow Lim into a different period of his life.
Strasberg keeps me grounded and coming at acting with more passion and a focus on being a good actor, not a good celebrity

– LSTFI alumnus, Benjamin Josiah Tan
Finding Purpose in Your Work
Despite his recent success, he still struggles with feeling like he isn't good enough to make it big – and he isn't sure that will ever go away. He is very thankful for the opportunities he has had but, like any other actor, he isn't sure those opportunities will stay. That's why "a higher power is very important to [him]." He has also dedicated his time to finding where he "can be of service with [his] career." There have already been times where he has used his career to "speak out about mental health" and his own mental heath journey and helped others seek help when they need it. "I am allowing my career to be less about myself and more about being of service to others."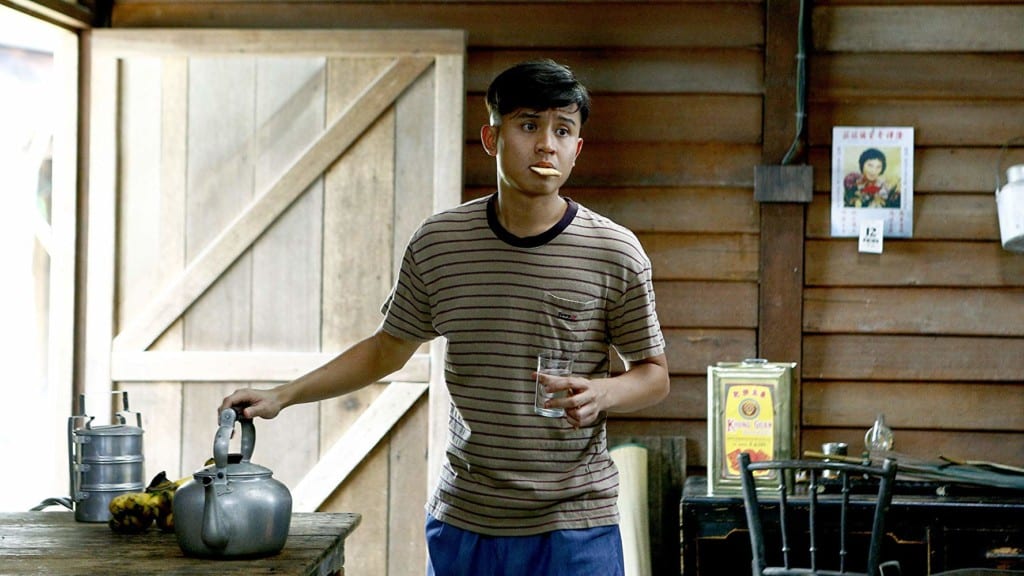 Alumni News written by Aly Homminga.
If you are an alum with a news update to share, submit to our Alumni News Form!