In the wake of the recent Coronavirus pandemic, the world seems to have turned upside down. Businesses and schools are closed. A national suggestion to "social distance" stands in place. Travel is restricted and borders are sealed. However, despite the challenges being faced across the globe, The Lee Strasberg Theatre & Film Institute is committed to continuing Lee Strasberg's work – online, of course.
Classes from both LSTFI New York and Los Angeles have transferred online for now. Meeting via Zoom, students are able continue their practice of relaxation and sensory exercises from home. Unlike other online classes, Zoom allows for two-way interaction so that instructors are able to work with students and provide adjustments in real time.
Demonstrating a tremendous dedication to their students and immense positivity, teachers are finding new way to continue their classes remotely. Scene work, partnered improv, even movement and stage combat classes have all continued on.
Practicing The Method From Home
Providing an incredible resource for students at home, David Lee Strasberg – Artistic Director of LSTFI Los Angeles – started teaching an online Method Acting class called Method in the Morning. David also began a series of Instagram Live sessions, including interviews with LSTFI alumni, live Q&As, and hour-long seminars on topics like "What is Method Acting?" and "Getting Started as an Actor".
The transition to online acting proved so successful that LSTFI has now founded a new Online Acting platform. These Online Acting classes will remain virtual, even once the New York and Los Angeles campuses return in person. Now, new students can begin their Method Acting from anywhere in the world and train from the comfort of their homes.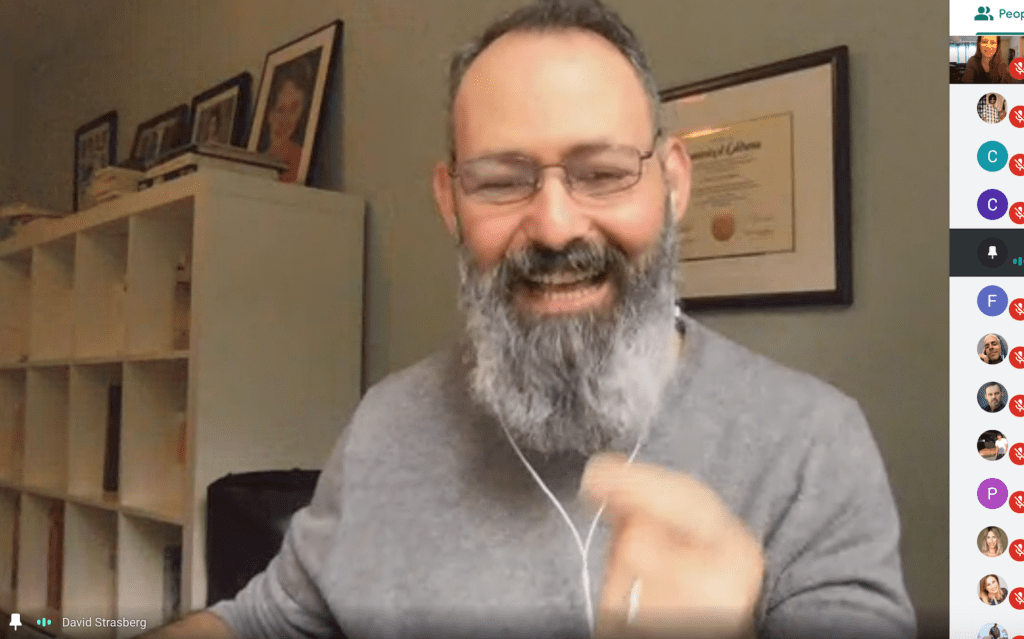 David Lee Strasberg teaching "Method in the Morning" via Google Meet
Making the Most of Quarantine
"My teachers have been really creative with how we can still work on scenes and sensory/relaxation through Google Meet. I think we're all hanging in there and making the best of the situation!"

LSTFI student Michael Moroso, on remote classes
Although adapting their curriculum may be difficult, the LSTFI faculty is making the best of it. Los Angeles teacher, David Salsa commented on virtual classes, "We ended up finding some momentum and ways to connect through it even though we aren't physically together. We talked about how it requires more focus that if we can achieve it like this then we are together it should feel a lot easier."
While routines have been disrupted and working from home brings its share of challenges, LSTFI students and faculty are working together to keep their commitment to Method Acting training alive. An inspiring example of positivity, NYC Method Acting teacher Lola Cohen shared a powerful message with her students:
"Let's really buckle down and do the work Lee prepared us for – to overcome adversity. Look at this as an opportunity to grow and become more resilient and committed to our craft…. No room for negativity. We will be together on this journey. Just think, one day it will be an emotional memory!"

Lola Cohen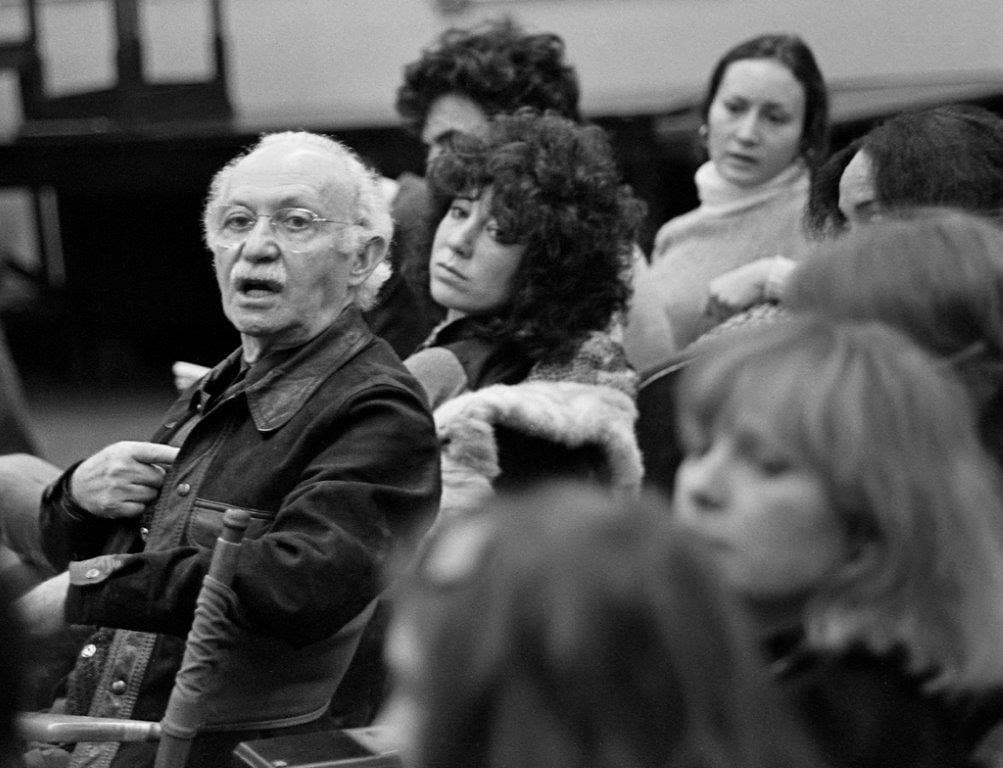 ---
Alumni and Faculty News by Aly Homminga
If you are an alumni with an interesting story and would like to be interviewed, email Aly at [email protected]