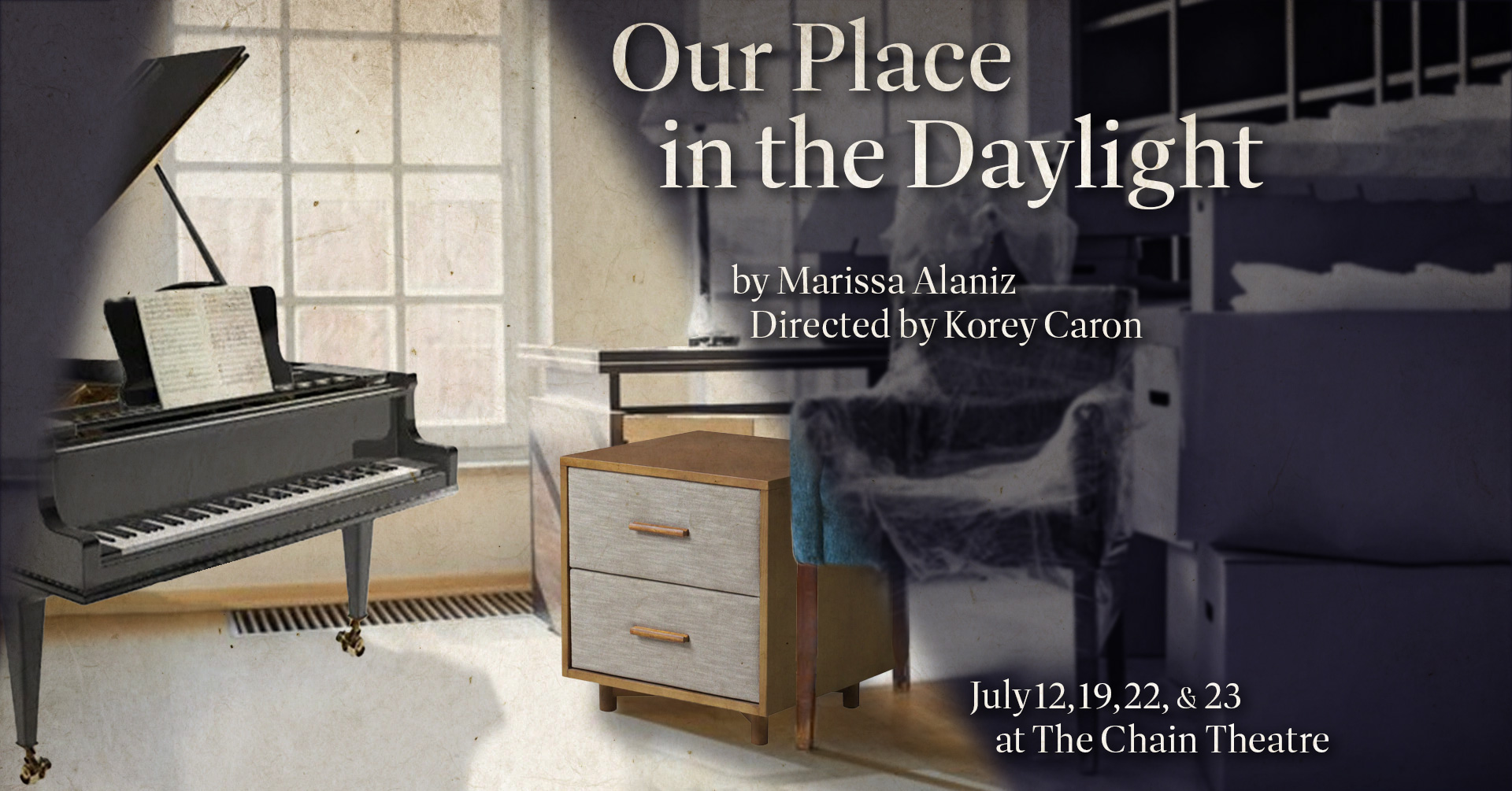 Sex, scandal, and holiday parties! Our Place in the Daylight – written by and starring LSTFI alumni Marissa Alaniz and Sid Parker, respectively – will be part of the selected voices that make up The Chain Theatre's summer festival of New York City based playwrights.
Stylistically similar to Pinter's Betrayal, Our Place in the Daylight follows Lucian and Ashton, two people who should not be together. Ashton is unhappily engaged to marry Lucian's son, Lucian is still married to his estranged wife, and they find in each other the comfort they are missing. Our Place In The Daylight looks at what happens when we can't be with the one we love and the fallout of pursuing an ill-fated relationship.
This is the fifth play in which Alaniz and Parker have worked together, the third of which with Alaniz at the pen and Parker on the stage. Previously, they have worked on Back When We Felt Clean and To Listen Past The Quiet, both starring Parker and written by Alaniz. As actors, the pair appeared together in Sydney Haydn-Green's Blood and Prayer at Imaginarium Theatre Company and Liza Birkenmeier's Scary Animals through LSTFI's NYU Practicum Program.
Utilizing The Method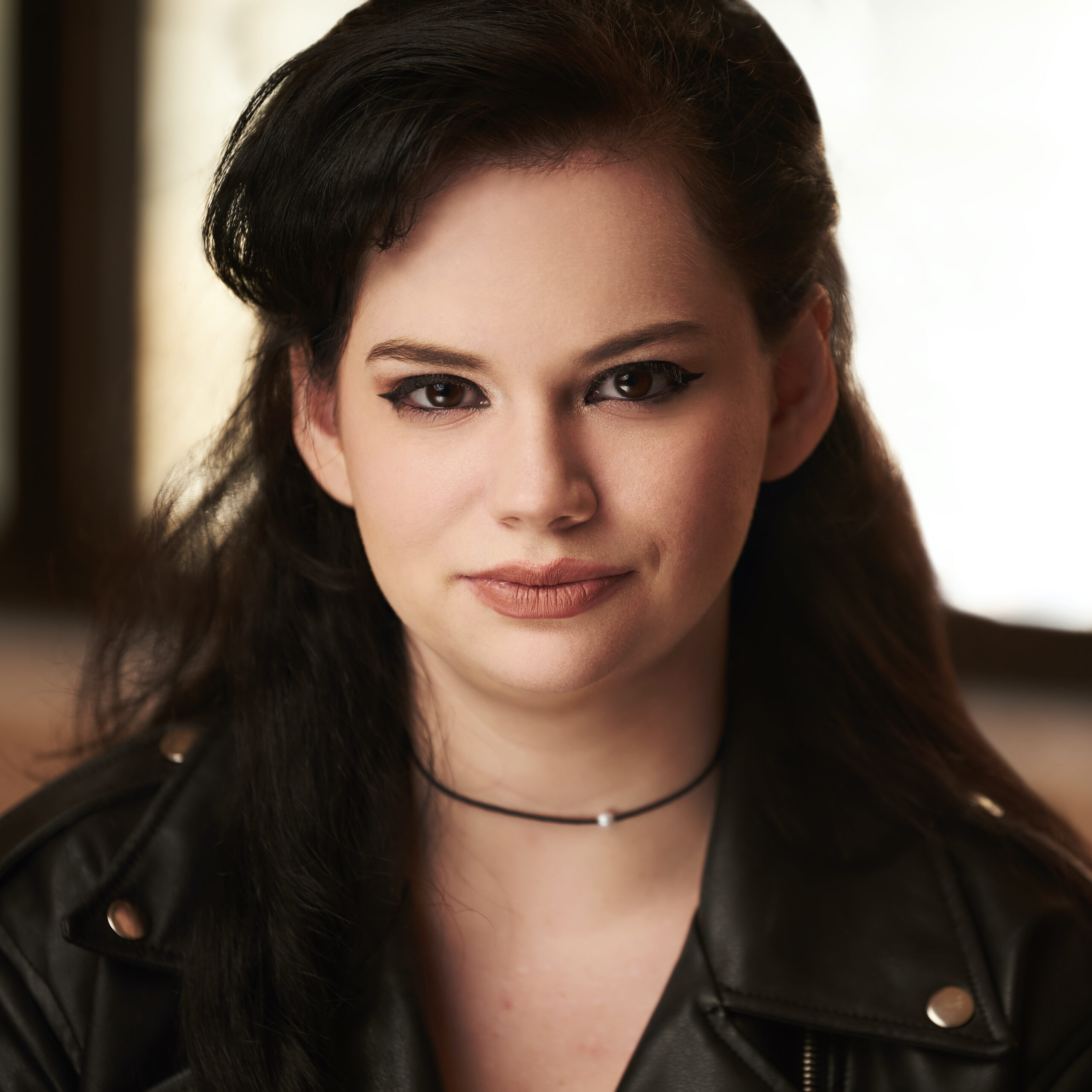 "As a writer," Alaniz says, "I have found my acting training – particularly my training at Strasberg – incredibly informative to my script writing. Not only do I write characters that I as an actor would want to play, but I also always look to incorporate sensory elements the actors can explore. For example, I wrote a scene in which Ashton and Lucian are standing in the cold outside of Ashton's home in winter. They have an emotional and practical reason to stay outside, but the temperature provides a sense of urgency to the scene. It's my job as a writer to do whatever I can to clue the actors into the intended tone of a scene and I find sensory elements incredibly helpful in doing that."
"I carry my Strasberg training with me into every piece", said Parker, who plays Present-Day Ashton in Our Place in the Daylight. "As I've gotten older, I feel like I've made more of a return to the techniques I learned in college. They really are the best prep in order for me to do my best work. I don't go onstage anymore without doing relaxation."
"They definitely stay with you. Those techniques are a very helpful tool to have in the artist's proverbial toolbox!" added Marissa. Independent theatre in New York is no easy feat. The process has been "quick, to say the least!" said Sid. "And still, our cast has spent so many hours poring over this script."
The Return of Live Theatre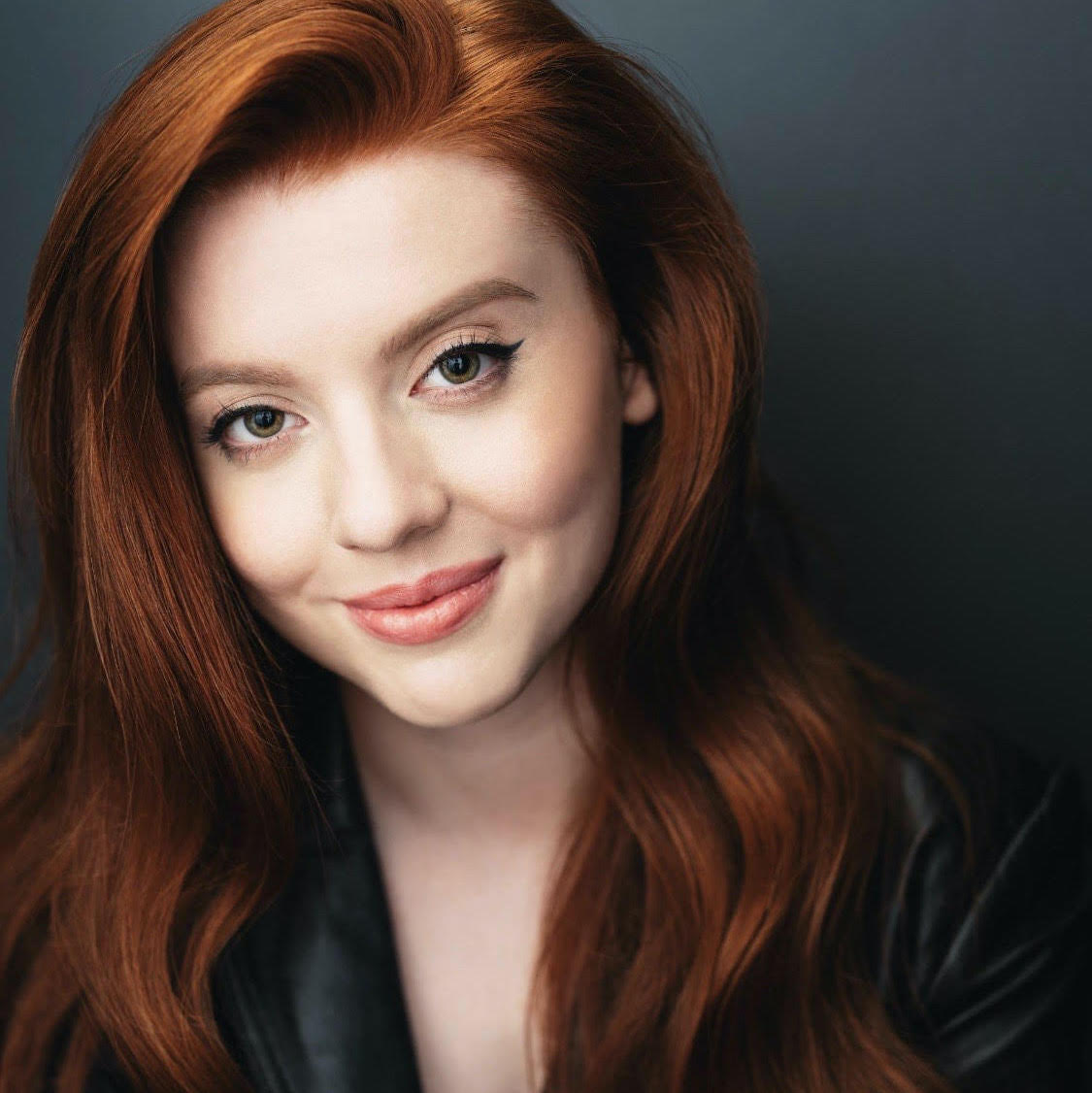 This production is a bit of a full circle moment for the two. "I remember seeing the first staged reading of this show in Spring of 2020 over Zoom, a time when the future of live performance hung in the balance (as I'm sure I don't need to remind anyone.)," said Sid. "It was the first piece I had seen virtually that made me think 'oh my God, we have to bring live theatre back somehow, because people need to see this show.'"
"If I'm being honest, the show did not really work on Zoom. No shade to the actors and director – they did an amazing job with what they had, but this is really a piece that relies on the physical nature of theatre and bodies in seats sharing an experience," added Marissa.
"It got me excited again, gave me hope," said Sid. "I remember thinking 'what I wouldn't do to play this role.'"
Marissa shared, "I think for me this piece was, from a structural level, a lyrical exploration of time, space, and language. How our past is in communication with our present, and how we can look back at our past selves as if it were a play and see where we went wrong, but also where we went right. It looks at how the words we say can take on a whole new meaning when we say them again in the future. From a content standpoint, this piece is a love letter to bad decisions. Bad decisions can sometimes be the best decisions and that is beautiful."
Our Place in The Daylight at The Chain Theatre
Directed by NYU alum Korey Caron, Our Place in the Daylight runs July 12, 19, 22, and 23 at The Chain Theatre. In addition to Sid Parker, the production also stars Colleen Gold, Cuinlan Pedretti, and Sean Coffey, with intimacy coordination by Toni Machi. Tickets can be purchased here under Chain Play Festival Program #3. Be sure to use the code 'DAYLIGHT' for a special 20% discount.
Not in New York? No problem! The July 19th performance will be live streamed so anyone can tune in from anywhere in the world. Virtual tickets for the 19th may be purchased here, again under Chain Play Festival Program #3.