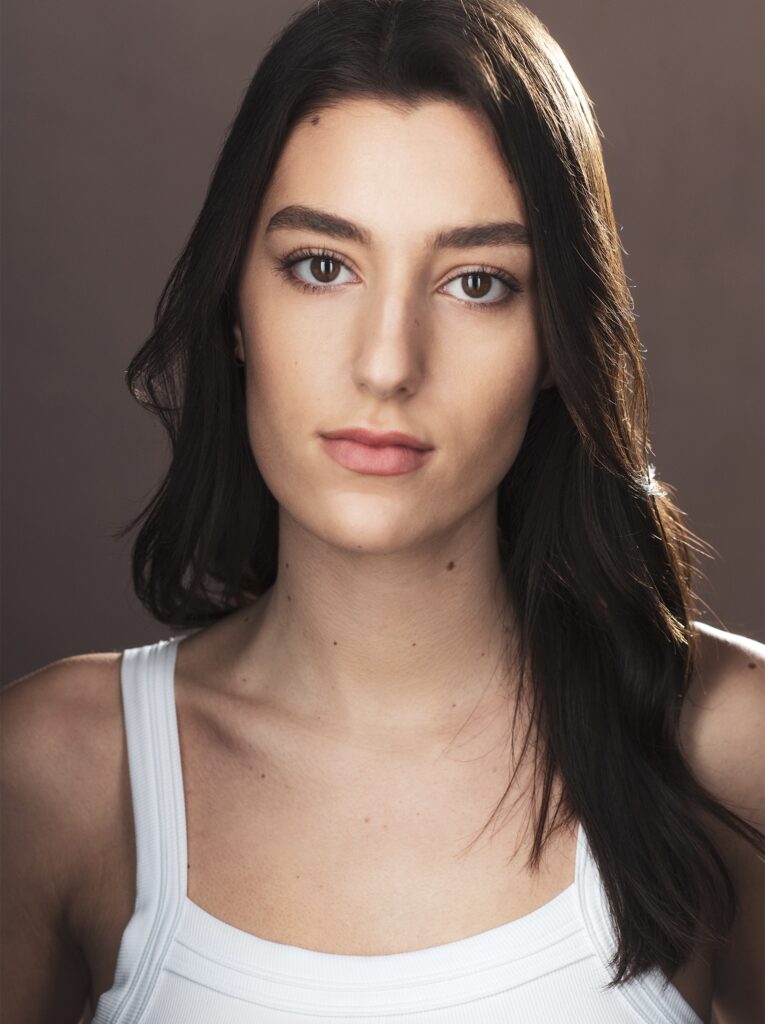 Salomé Robert-Murphy has just graduated from NYU Tisch School of the Arts with a BFA in Drama. Now, is determined to further her career as an actor, even in quarantine. While she has already started to regularly book new roles and projects, she is frustrated with the lack of opportunities during the pandemic. After booking her first big production, Salomé fell so in love with being on set that she found the need to fill her days off with productivity. Ultimately, this passion and motivation led her to create The Self Series, a platform for actors to showcase self-created and self-performed work.
Starting Out
Growing up with two actor grandparents, Salomé has been exposed to theatre and film her entire life. She knew from early on that she wanted to pursue this same creative path. Born in Paris, Salomé grew up in London, where she trained as an actor for several years before moving to New York City to attend NYU.
During her time at New York University, Salomé spent three years at The Lee Strasberg Theatre & Film Institute before rounding out her training at Stonestreet Studio. Now, she is a working actress based in New York City, making the absolute most of her time during COVID-19.
Glass Half Full
The coronavirus pandemic left countless industries reeling, entertainment being no exception. With live venues closed and productions halted, actors had to find quickly new ways of creating and sharing their work. While the detriments of this drastic shutdown have been widely felt, an exciting silver lining made itself known.
With the world having transitioned to all things digital, artistic projects and collaborations are no longer restricted by location. Performers based on opposite coasts can now perform together in virtual plays. Actors can submit self-tape auditions from all over the globe. Salomé took full advantage of this unique opportunity when creating The Self Series, bringing together international artists into a single platform.
"I have worked with and befriended so many actors throughout my training years who all are confronted with the same challenge of graduating at such an unfortunate time. I reached out to my friends back home [in London] about The Self Series and they were so excited to be involved."

Salomé Robert-Murphy
The Self Series
An online series housed on YouTube, The Self Series is a platform to showcase short films, scenes, and monologues written by the actor for the actor. The series allows actors not only to broaden their horizons and flex their writing skills, but also to highlight deeply personal work.
"With the lack of productions right now, we can't be waiting for gigs to come to us. The aim of The Self Series is to make content for ourselves by ourselves. In writing for ourselves we can create the most real characters because we know what strengths we can play and what experiences we can draw from."

Salomé Robert-Murphy
This up-and-coming actress has loved getting to work with and learn from her former classmates, and she looks forward to maintaining and fostering these relationships in the industry and beyond. She shares that "The Self Series is not only a fun opportunity to work with new and old collaborators, but it also allows us to keep up our training and showcase our work."
Head over to YouTube to check out The Self Series for yourself, and keep an eye out for Salomé on your screens very soon. If you're a recent graduate and would like to to be featured in The Self Series, reach out to [email protected] to submit to work!