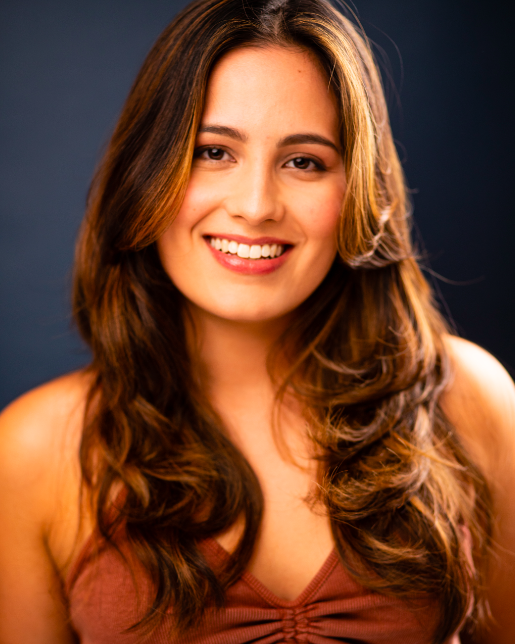 In this Q&A style interview, we sat down with accomplished actor and NYU Tisch at Strasberg alumna Isabella Uzcátegui. She took the time with us to discuss her journey to acting, her experience at LSTFI, and the latest scoop on her upcoming projects.
Q: What led you to first pursue acting?
A: When I was ten, I did my first stage production. My school at the time had a program in which they spent the entire year developing a musical. Everybody had to be a part of it in some way, so some kids did the costumes, some did the music, and some were actors. I remember writing down that I either wanted to be an actor or a set decorator. When I was chosen to be an actor with my then best friend, I knew it was going to be a fun time. What I didn't predict was the feeling I had when I was performing. I remember making the observation of "this is what I want to do". I also remember that I failed a lot of my classes that year. I was too focused on the play.
Q: You studied at The Lee Strasberg Theatre & Film Institute. What can you tell us about your time in school?
A: That's right. I was able to train for two years at Strasberg as an undergrad in NYU Tisch. I have to confess I didn't know what to expect, I hadn't had any serious training and Strasberg surprised me in the best way possible. The training was about all aspects of the artist. I learned deeply about myself and how to foster creativity in my life on and off stage. I met some of my closest friends and mentors who guided me through this formative time in my life.
Q: Do you have a favorite memory from your years at LSTFI?
A: After our first semester ended, I was selected to be a part of a scene night with feedback from Anna Straberg. The scene I did was from Uncle Vanya and I was playing Yelena. I remember that night I felt like the training was finally settling in and I just had a great time. It was really dedicated work once again, but now I had the tools.
Q: Are there any particular skills you have brought from LSTFI into your artistry?
A: Strasberg taught me the value of being a good collaborator. All of the directors I worked with pushed me to give my opinions not only on the character but on the entire story. I felt myself open to these models in devised work which ultimately led me to seek collaborations in experimental theater as well as in new works.
Q: You've worked with some renowned directors since graduating. Can you tell us more about that experience?
A: Yes! I've had the great privilege of working alongside Rubén Polendo in several productions with Theater Mitu. There's a lot of self-created work in Theater Mitu, as it is a permanent ensemble. It was actually at Strasberg where I learned to create this personal work that could be introspective but also universal. Our most recent piece, Utopian Hotline, is a reflection of that. We are preparing to tour all across the US with this piece and I couldn't be more excited.
Q: Speaking of self-created work, you were the first student to direct a production at LSTFI through NYU. What did you learn about your craft from doing it?
A: It was a complete joy to make. I had a fascination with the play Punk Rock by Simon Stephens. I knew I wanted to work with my classmates from Strasberg. I received such support all the way throughout the project and was able to develop my voice as a director as well.
Q: Do you look for something specific in your work in film versus in theatre?
A: Good story always works! I have more experience in theater at the moment but I think that Strasberg training is so applicable to on-camera acting. The artists I've crossed paths with in both mediums are always passionate and excited to work together. I'm excited to see where my future projects will take me, be it film or theater or both.
Q: What are some of the lessons you've taken from LSTFI into the industry?
A: Trusting the process. Being an artist is so much a part of your lifestyle and Strasberg taught me that talent and stories take time. Sometimes the best work for your career is the work you're doing just living as a human being. I like to remember that every time I feel stuck in my art.
Q: So, what is on the horizon for you? Do you have any projects currently in store?
A: I'm working on an adaptation of Holy Blood with Theater Mitu as well as a film with fellow Strasberg alumni. I'm also preparing to be a judge for Panama's biggest film festival of international films: HAYAH.
Thank you, Isabella, for joining us to chat!
Thank you! This has been really great.