Jesus Hopped the 'A' Train
By Stephen Adly Guirgis
Directed by Paul Rush
February 16 – March 10, 2019 | The Marilyn Monroe Theatre
The Sixty-Six Theater Co. is launching their 2018 season with Pulitzer Prize winner Stephen Adly Guirgis' powerful prison play, ​Jesus Hopped the 'A' Train.​
In this strong-willed moral play, recently detained Angel Cruz is held at infamous Rikers Island for shooting a religious leader in his 'water-buffalo'-sized backside. Pressure builds as Angel must face not only humanity's justice but God's justice as preached to him by mass murderer Lucious Jenkins. The prisoners are guarded by good-natured D'Amico and hard-nosed Valdez. The guards enforce their versions of humanity on Angel and Lucious; D'Amico by providing juvenile jokes and Oreos, while Valdez imposes law and order. Public defender Mary Jane Hanrahan tries to help Angel navigate the justice system while battling her own moral ambiguity. The arguments take shape and come to a head as Angel, Lucious and Mary Jane must face life's inevitable end.
Jesus Hopped the 'A' Train ​first directed by Philip Seymour Hoffman was called "hysterical and irreverent," by Hilton Als of The New Yorker. The United States leads the world in number of prisoners as this 2000 play becomes more timely and relevant.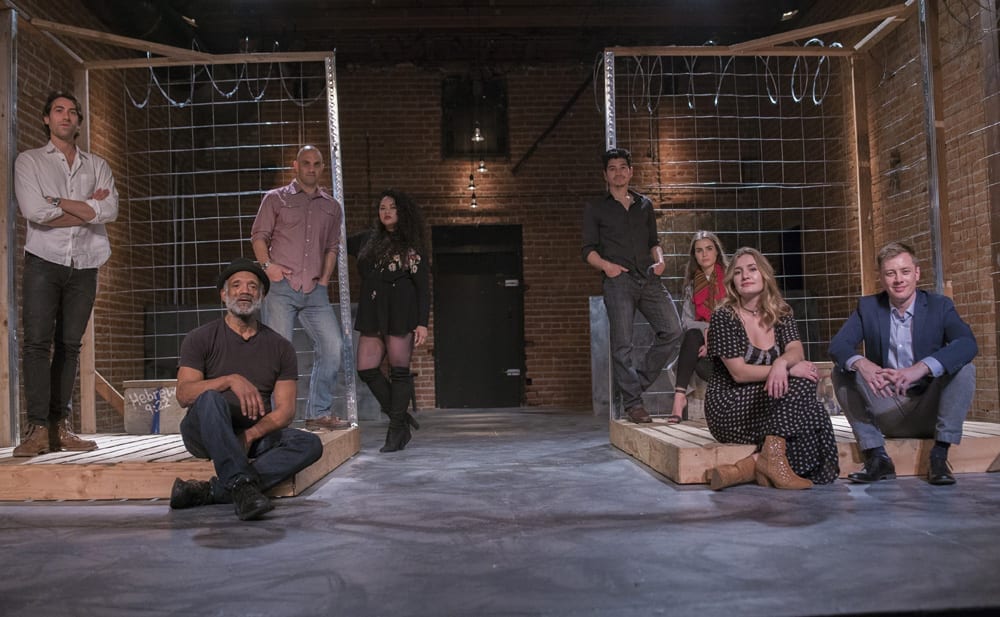 FEATURING
Eddie Alfano, Hilty Bowen, Todd Harrison, Gerald James, Victor Manso
CREATIVE TEAM
Lighting Design: Paul Timmel
Sound Design: Trevor Reece
Production Design: Paul Rush