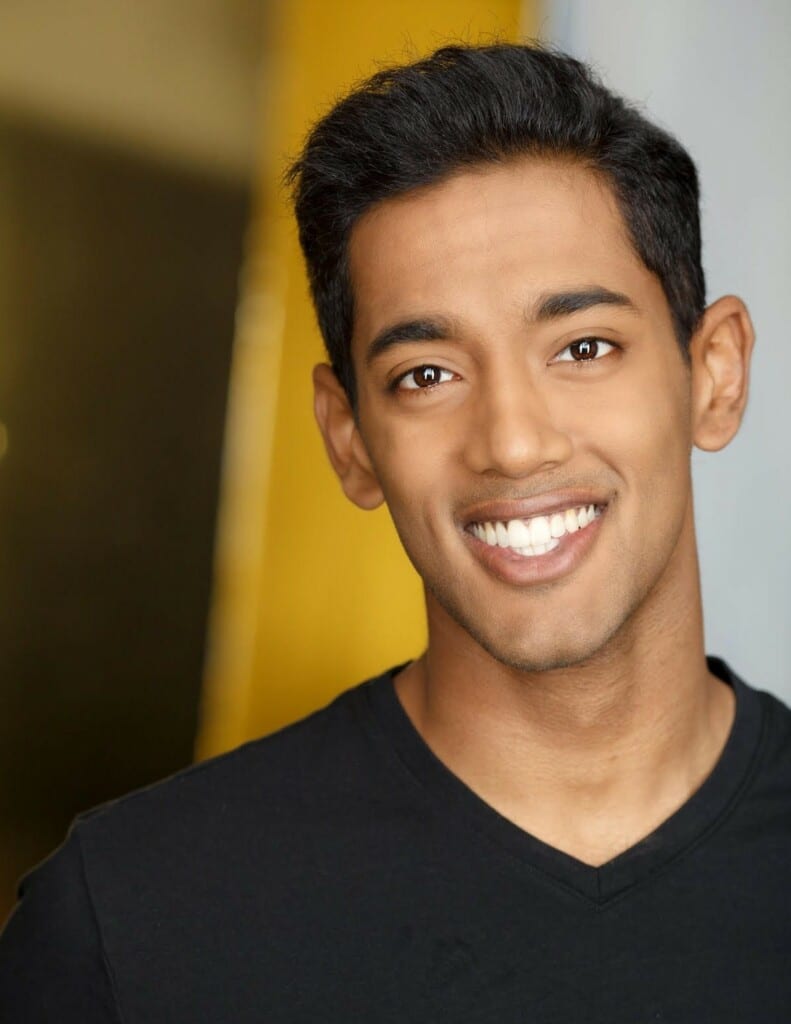 From working at Sixty-Six Theatre Company (LSTFI's In-house Theatre Company) to acting in Marvel's Agents of S.H.E.I.L.D to doing stand up comedy, Shainu Bala has a versatile film and theatre career. Getting to this point in his career took more work than he originally expected. After moving from Toronto, Canada to Los Angeles, Shainu thought he would be able to find a producer who would hire him and get him his visa. "The odds of that happening was less than winning the lottery," said Shainu about his previously naive self.
He enrolled at The Lee Strasberg Theatre & Film Institute in Los Angeles to gain professional training and "keep his skills sharp" while he was also auditioning. "90% of the time I was doing everything I could to be on top of the game… Looking back on auditions now, I knew nothing."
Shainu & The Method
"In reality, The Method is owning who you are while saying lines… staying genuine and true, making it real for yourself."

Shainu Bala on Method Acting
"This work is on another level," said Shainu about Method Acting. "You have to earn your place in the industry to be able to use [The Method]… You're not going to do sense memory for one line." The intensity and in-depth work that The Method requires isn't necessary for every single show Shainu has done. "If you know how deep this work can go, you'll only use it for a substantial role."
Shainu was able to use The Method in a significant way for his "biggest accomplishment" so far in his career. He played Samir Patel, a young prostitute who was raped by his boyfriend, "but he doesn't think it counts," in an episode of Major Crimes. In order to create that character and the moment when Samir discovers he has been raped, Shainu turned to his Method Acting training. The day of the shoot he began with relaxation. "That is your warm-up… You know how and what you need to do." After the scene was blocked, he "went to the corner to prepare… I'm doing my sense memory… I'm calling myself by the character's name… I get emotional. It's intense… I do the moment before and then I'm in the scene." The work Shainu did to prepare the character of Samir is apparent in the heart-breaking performance he gives (full scene featured on the right).
One of his biggest takeaways from LSTFI is "if you become interested in something, you become interesting to watch." He has carried that sentiment with him throughout his career, never being afraid to put his all into a role and constantly be inspired. "Every time I hit a new high, I [am] inspired to do something original."
Sixty-Six Theatre Company
Working and acting with Sixty-Six Theatre Company gives Shainu a chance to continue to work on his stage acting skills. He highly recommends everyone at LSTFI to become involved with Sixty-Six. "We are accomplishing so much at Sixty-Six," said Shainu. "It is such a good environment… Sixty-Six is a place where I can let the work I did at Strasberg flourish." Sixty-Six Theatre Company does workshops and puts on plays, including an upcoming production by John Patrick Shanley.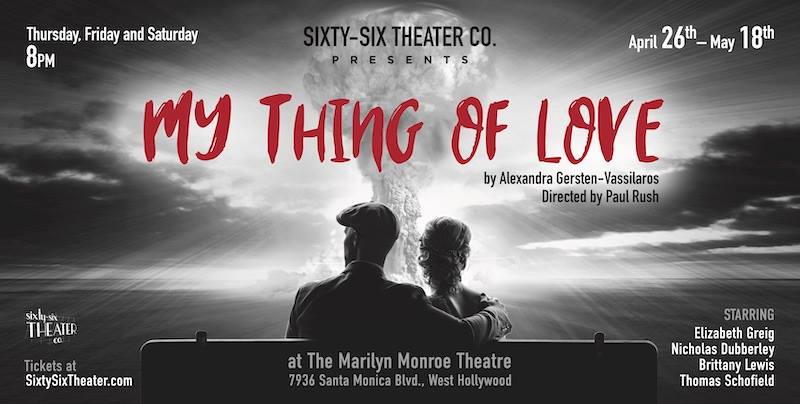 The "most satisfied" Shainu has ever been on stage was at Sixty-Six in My Thing of Love by Alexandra Gersten-Vassliaros. For his role, Shainu said, "I had to go to those places… start building that imaginary reality." Sixty-Six Theatre Company gives actors "the chance to be a voice" for themselves.
Like Sixty-Six Theatre Company on Facebook for updates about upcoming shows, workshops, and auditions.
The Business of Acting
"I'm still learning so much," said Shainu. Auditioning was something he needed to work on when he first came to LA. "Learning how to audition comes from learning how to use the work… That no one can teach you." It's best to gain experience through going to auditions. "If you hit 400 auditions, #1 you will be an expert and #2 you will have booked at least a couple [shows]." After booking gigs, Shainu then learned how to "take his space as an actor." On set, "you have the right to own your creative input," even though it can be intimidating.
Experience is the best thing for an actor to keep gaining. "You need to get your reps… get on stage and act – that's a rep… Always have work to be put up [in class]."
The Alumni Blog for LSTFI Los Angeles is run by Aly Homminga.
If you are an alumni and have a story you think should be featured, please email [email protected].