Woyzeck
By Georg Büchner
Directed by Sanaz Ghajar
April 13-15, 2017 | The Irma Sandrey Theatre.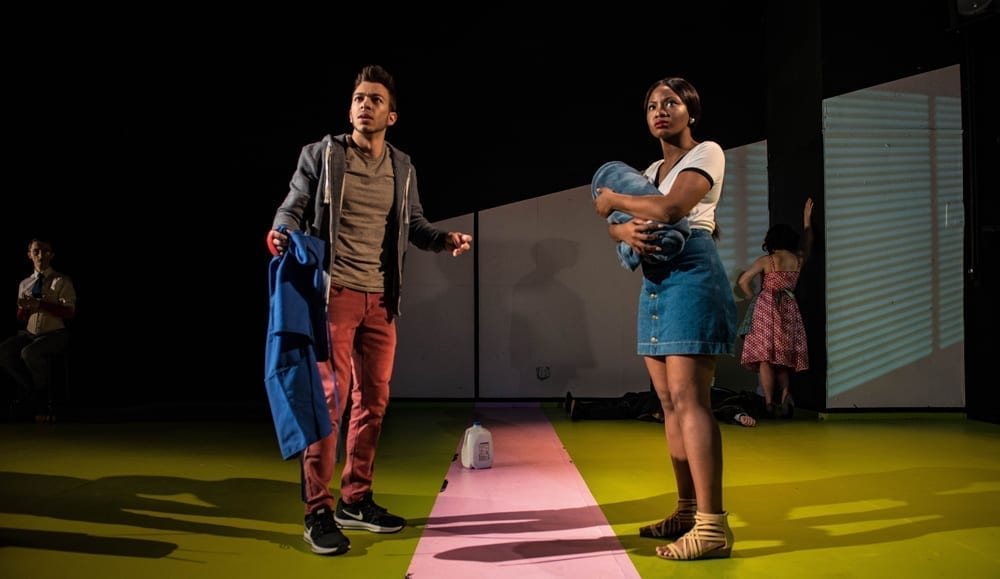 Synopsis: Loosely based on the real figure of Johann Christian Woyzeck, Georg Buchner's Woyzeck is a naturalist indictment of the dehumanizing effects of the military and science on unsuspecting victims. The titular character is a soldier unwillingly subjected to a doctor's experiment just so he can have enough money to support his common-law wife (Marie) and their illegitimate child. While his body deteriorates, Woyzeck's mind and soul are broken by his captain's psychological torture, culminating in the murder of Marie and his own subsequent suicide.
Featuring: Max Alagna, Samiyah Alaji, Julian Coker, Jacob Cohen, Taylor Rhoades, Krish Vinod Lulla, Kameron Mills
Creative Team:
Stage Manager: Holly Kristina Goldstein 
Assistant Stage Manager: Isabella Uzcategui Matos
Choreographer: Kaite Rose McLaughlin
Lighting/ Scenic Designer: Elizabeth Mak
Costume Designer: Johanna Pan
Sound Designer: James Harrison Monaco
Photographer: Marcus Middleton