Canadian Actress and Alumna of The Lee Strasberg Theatre & Film Institute, Sandy Sidhu, has certainly broken into the TV and Film industry by starring as Nazneen Khan in the NBC drama, Nurses.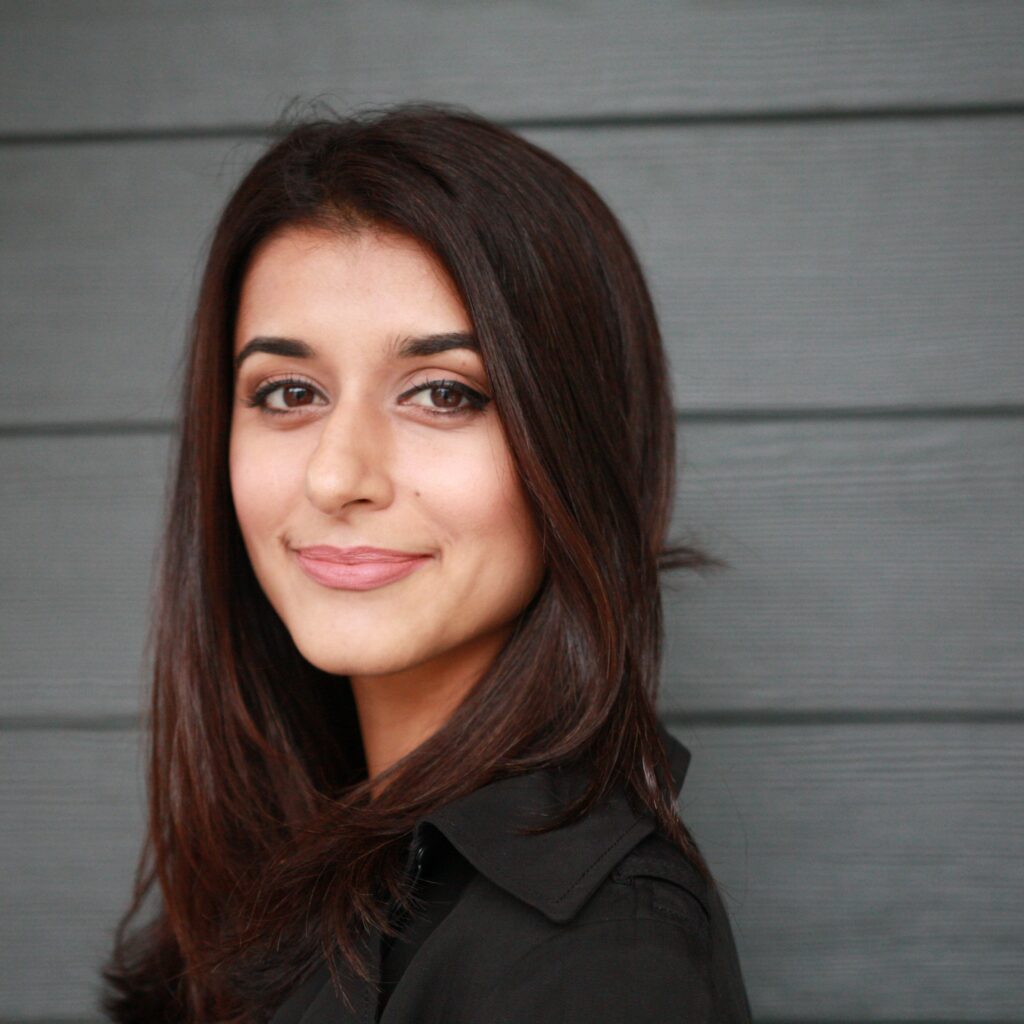 From Creative Roots to Industry Breakout
Originally from a small island in Canada, Sandy says she had been creative from a young age. When she decided to pursue acting as a career, Sandy noted, "I was so shocked that my parents were supportive and said 'go for it'… My parents watched me grow up being an avid artist, but for me it was an outlet."
"My imagination is something I am always building on, and I haven't stopped since Strasberg."

Sandy Sidhu
Journey to The Lee Strasberg Theatre & Film Institute
During her research on acting schools "I looked up actors that I really admired and a few came up who had studied at [LSTFI], and… I was intrigued. It was really that simple for me." She got accepted and arrived in Los Angeles a mere three days before Institute classes began. "It really was me living and breathing my experience at Strasberg while I was there [in LA]."
"My process right now is the combination of the totality of all my experiences. It is a blend of everything I feel intuitively connects me to the Work."

Sandy Sidhu on how LSTFI has affected her acting
"I want to be a happy actor… I wanted to pursue my craft in a way that ignited my imagination." Sandy advises up-and-coming actors to find a craft that works well for them and inspires passion. "Your happiness, your livelihood, your joy is paramount to any career you could pursue."
Booking & Working on Nurses
"It is important not to rely on validation from anything exterior, other than yourself. That is what will sustain longevity for you in this career."

Sandy Sidhu on the difficulties of an acting career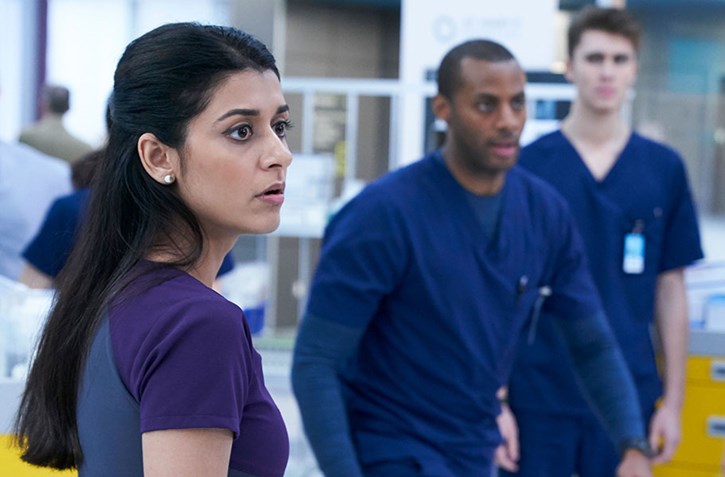 The audition process is never kind to anyone. "You're auditioning against an imaginary thought of who [the casting team] thinks they want to cast." On the initial audition for Nurses, Sandy mentioned, "it was one of those rare auditions where I instantly understood [Nazneen]."
The role was especially close to home because Sandy's parents, like Nazneen, immigrated to Canada from India. Sandy's mother is also a nurse. "I really wanted to honor every pioneer who braves leaving what you know and starting a new life." Despite the strong connection, Sandy did not expect to book the role. "I was in a time in my career where I was on the verge of getting a lot of work, but I was always second choice." For Nurses, she was the first choice. "When I found out I booked it, I sobbed."
On set, Sandy really enjoys learning and connecting with every new director and guest star that comes on the show. "You learn something almost every episode, if you're open to it." Being in a medical drama can be heavy at times for Sandy. "When I get off set, it is really important for me to disconnect from that and be in my life."
Nurses premiered on NBC in December and has weekly episodes premiering every Tuesday evening at 7pm EST/10pm PST. You can catch up on Nurses episodes now for free on NBC's Peacock.
Sandy Speaks Out
In the past, Sandy has used her larger social media platform to elevate social issues she feels passionate about, though she does not consider herself to be a "complete activist". She has shared information about the Black Lives Matter movement and the farmers protests in India. Both issues "were a pull to my heart, and I felt incapable of not sharing it."
If you, like the author, did not know much about the famer's protests in India, here is a brief overview of the issue. Recently, the Indian government, led by Prime Minister Modi, have passed three laws that deregulate the buying and selling of agriculture materials. If these laws remain ratified, they pave the way for large corporations to take over farmer's lands, thus ruining their livelihoods. "[The bills] will essentially, in a few years time, force all [small scale] farmers… to go into debt and have to sell off their land." "My grandfather was a farmer… Farming is in my blood, it's in my ancestors… I can't ignore something like that."
Learn More about the Farmer's Protests in India