Harper Regan
By Simon Stephens

Directed by Nina Fry
Assistant Directed by Elizabeth Powers
April 5-7, 2017 | The Irma Sandrey Theatre.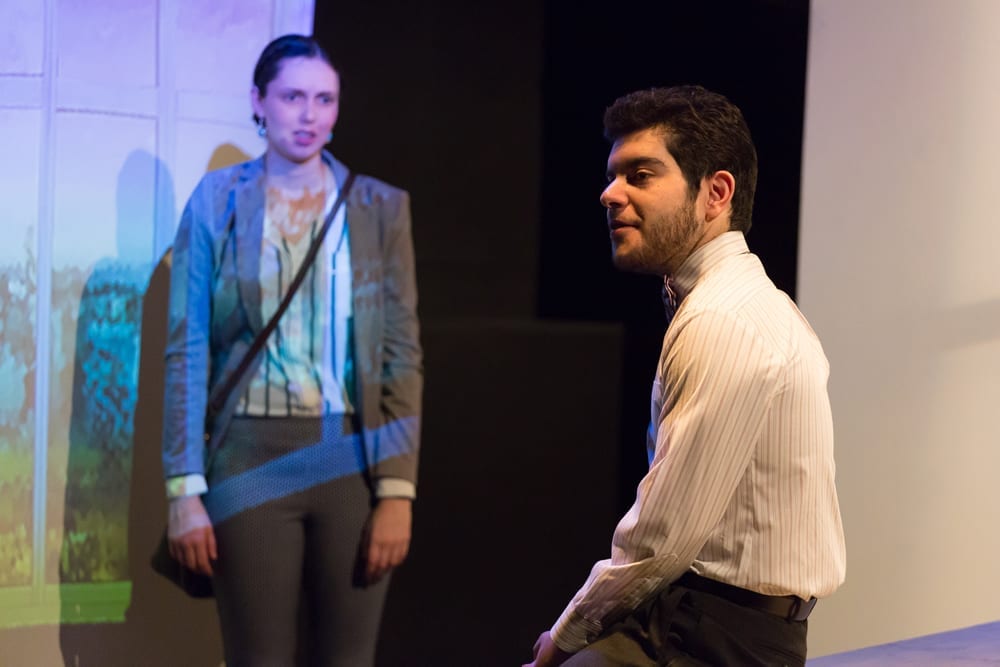 Synopsis: Harper Regan suddenly walks away from her husband, her daughter and her job to go and see her dying father, a journey of disconnection and realism. The narrative is episodic, as Harper meets several men – by a canal, in a pub, in a hotel room by arrangement. It is an odyssey that strains towards knowledge but finds acceptance is more important, and acknowledges the dark and secret heart of family life.
Featuring: Abigail Allen, Will Anderson, Sebastian Delascasas, Sam Greenspan, Brooke Halvorson, Christian Masinsin, Kristina Melsheimer, Ana Moioli, Elise Ponce , Adam Southwick, Louis Veaschoyle
Creative Team:
Stage Manager: Stephen Stanec
Assistant Stage Manager: Quinn Cavin
Scenic/Projection/ Props Design: Aaron Gonzalez
Lighting Design: Alex Moore
Costume Design: Heather McDevitt Barton
Sound Design and Original Music: Gabriel Garcia and Haydyn Diaz
Fight Choreography: Sam Barkley