"Acting is the most personal of our crafts. The make-up of a human being – his physical, mental and emotional habits – influence his acting to a much greater extent than commonly recognized." – Lee Strasberg
By now, veteran and aspiring actors alike are sequestered at home. Like millions of others around the world, actors and theatre practitioners are unable to do the work they have trained for. There's a sense that we are all in this together, as we shelter in place, while theaters and movie sets sit empty. By literally doing nothing, we're all doing our civic duty. Inaction, however, can be hugely challenging for an actor.
While quarantining may be necessary, you needn't feel as if your time is going to waste. Although the issue of income is one we cannot readily address here, we must have faith that one day things will return to normal. When that day comes, we will most likely witness a renaissance in the arts unlike any seen in our lifetimes – if ever before. We predict there will be an abundance of fresh opportunities for actors, and a tidal wave of new creative projects.
Keep Your Edge with Sense Memory Exercises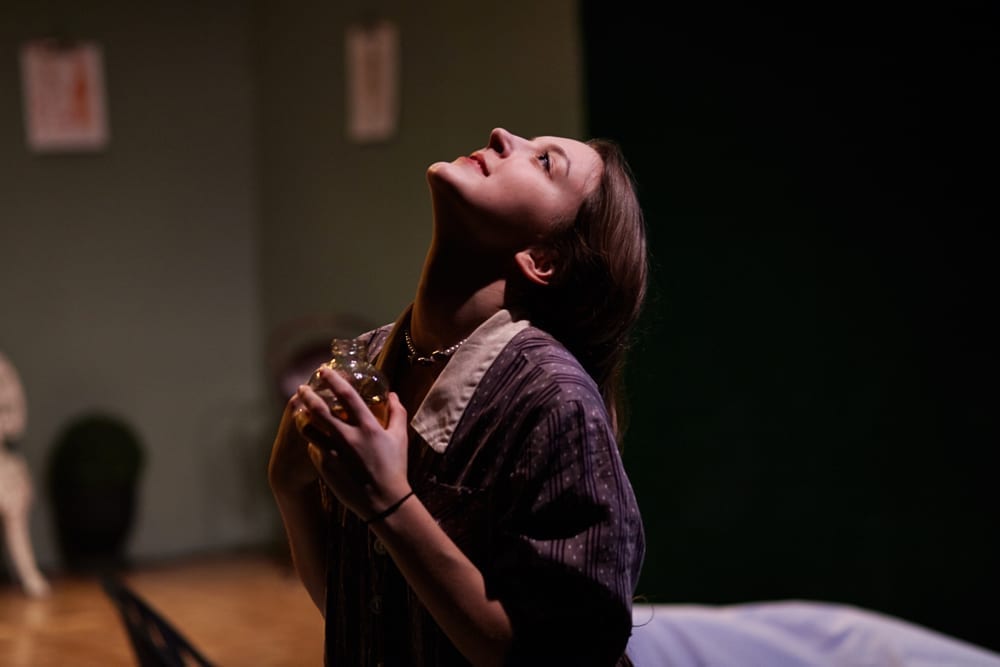 Now is an excellent time to practice sense memory exercises in preparation for future roles. Consider starting a daily practice building those fundamentals of acting, relaxation, and concentration, and working on your sensory skills. All you need is a chair! Your home is full of objects and sensations worth recreating using The Method. In workshop at LSTFI New York, David Lee Strasberg recommended practicing a sensory exercise – such as brushing your teeth – and then performing the task in reality. Revisiting the real objects and activities you recreate during sensory allows you explore your work and ask questions. How does this feel? How does it compare to the sensory? What did I miss?
And, of course, you can always recreate a place or person as a way to escape alone time in your lodgings. If you are overcome with free time, why not explore a private moment or try an animal exercise? Lee Strasberg's sensory exercises are specifically designed for actors to do alone, to build the skills required to create a role.
This uncertain time is has brought up many emotions for many people: fear, despair, love, gratitude, anxiety, boredom, grief for lost or sick loved ones, joy for simple gifts and overlooked beauty in the least expected places. The list goes on. Many Americans are experiencing a myriad of emotions from minute to minute, day after day. Everyone must deal with emotions during this challenging time in their own way. Many of these difficult moments, however, can be great building blocks for future artistic work. Consider keeping a record of your time in quarantine. Journaling can be an incredibly helpful practice for actors. Not only can journaling have a grounding effect, but it becomes great resource to reference to when trying to connect to future roles.
Expand Your Craft and Skill Set
Looking for other things to do while stuck at home? An informal survey of out-of-work actors and theatre professionals suggests that creatives are taking a pragmatic approach to this sudden, required downtime. Many actors are using this time in quarantine as a unique opportunity to pursue potentially career-enhancing skills, such as learning a new musical instrument. Others intend to use this time to refocus on their own long-overlooked projects, such as writing. What better time to write yourself a monologue, for example? What better time to dig out that old screenplay you started and get back to work?
Evan Duff, for instance, is an actor pursuing a musical theatre career in Manhattan. While in quarantine, he's attempting to teach himself the guitar: a long-time yet long-delayed aspiration. "These are difficult times, and the industry has a way of consuming our lives," Duff said in a recent interview. "While all that is on pause, I think the best thing we can do to better ourselves is to ask what we want out of life, and live that experience fully while we have no other obligations."
Henry Haggard is a veteran stage and television actor living in Nashville, where he takes advantage of growing opportunities in the TV industry centered in Atlanta, Georgia. "It's a wonderful time to catch up on reading plays and articles about what's going on in American Theatre," said Haggard. "[It's a] great time to memorize monologues for auditions, for writing to theatre companies you might want to audition for, or to practice your self-tape skills for self taping for that next Netflix show you'll be auditioning for." Colleagues are finding creative ways to stay sharp as well. "I'm seeing a lot of my friends recording little comedy sketches…one or two-minute solo sketches about being cooped up or about anything your imagination might come up with. If you're an actor who also writes, this is the exact time for writing," Haggard said. He is clearly not remaining idle.
"Actors who are pursuing [self-taping] … it's a good time to watch the hours of YouTube videos that casting directors all over the country put out as a resource to actors. It's fascinating to hear casting agents I've never met, yet auditioned for many times, answering questions from actors. Knowing who you're auditioning for [is an] invaluable resource."

Henry Haggard, actor
Stay Connected
Haggard also mentioned that, as a highly social person, this period of isolation has been challenging for him. Doubtless many actors can relate. Staying busy and creative has helped Haggard navigate this stressful time. Moreover, taking on a new challenge or joining a virtual class is a great way to meet people and connect with others in the same boat.
Loneliness during the pandemic can be difficult to tackle, especially if you are sequestered alone. COVID-19 aside, loneliness can present a particular challenge for many of us. Stay alert on your social media! You'll find that actors, writers, casting directors and more are offering online classes, Q&As, performances, even coaching sessions free of charge. Amazingly, everything from screenwriting seminars to online movement and dance classes, even stage combat workshops, have continued in spite of the pandemic. For many, the importance of art and connection with others during this time trumps all.
Remember the Importance of Art
As people quarantine at home – entertained by film and television, by music and literature, by free performances from theatres and operas across the globe – the importance of art is being realized. Theatre artists should embrace this opporunity to hone their skills and emerge from this crisis emboldened by the value of their work.
Committed to actor training now more than ever, the Lee Strasberg Theatre & Film Institute is launching a new Online Acting Program. For new students, these online classes serve as the perfect introduction to Lee Strasberg's Method Acting technique – and a great refresher course for alumni and experienced actors! Learn more about LSTFI's new online program and see how you can hone your acting skills all from home.