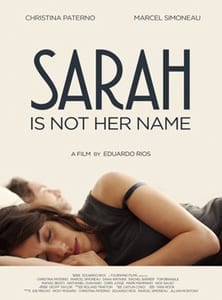 The Cannes Film Festival, which runs this year from May 11th to the 22nd, brings some of the best films of the past year and some of the best filmmakers of all time together for eleven days in the French Riveria to compete for the coveted Palme d'Or (in English: Golden Palm), the highest honor bestowed on a film in the festival.
Apart from the competition, Cannes has organized the Short Film Corner (founded in 2004), a place for emerging artists and filmmakers to showcase their films to big industry players, to give a platform for the next generation of filmmakers.
This year the short film Sarah Is Not Her Name, written and directed by LSTFI alum Eduardo Rios, and starring alum/faculty member Marcel Simoneau and alumna Christina Paterno, as well as faculty member Tom Brangle, and alumni Rafael Jimenez and Rachel Barrer, is premiering at the Short Film Corner at Cannes 2016. It is an uncompromisingly honest glimpse into the lives of two strangers; what brings them together, what they are able to sacrifice, and what tears them apart.
Produced last fall, Sarah Is Not Her Name truly grew from connections made at Strasberg: Rios, Simoneau, and Paterno all met while studying and teaching at Strasberg. Due to the subject matter, the film required a "certain level of trust" amongst the cast and crew says Marcel Simoneau, one of the stars of the film. "Working with Eduardo and Christina made it much more comfortable and allowed us to explore a little more, since we all come from similar techniques and process."
This is truly a great example of our alumni using the industry connections and professional relationships they've gained here at Strasberg and creating fantastic work that is now finding a life of its own in the industry at large. We, at Strasberg, are beyond proud of all the LSTFI alumni in the cast and creative team of Sarah Is Not Her Name. Check out a trailer below, and check out further updates from Cannes throughout the week here.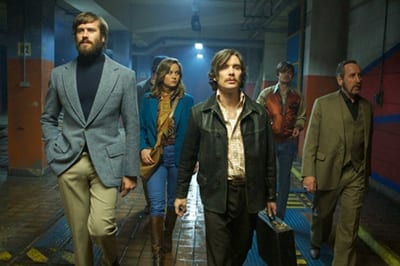 In other alumni news, just released, is the first image (left) of Ben Wheatley (High-Rise, Sightseers, Kill List)'s newest film Free Fire, staring Brie Larson, Cillian Murphy, and LSTFI alum Armie Hammer (The Social Network).
Free Fire is kind of a shootout in real time. It takes place in 1970s Boston and it is a deal for guns that's gone wrong. A release date has yet to be announced, but it's good a bet to expect this gracing the festival circuit this coming year with a release in the fall or winter.
In the meantime enjoy the still above with LSTFI alum Armie Hammer majestically towering over the rest of the cast in that 70's blazer. We can't wait to see what Mr. Hammer gets up to next.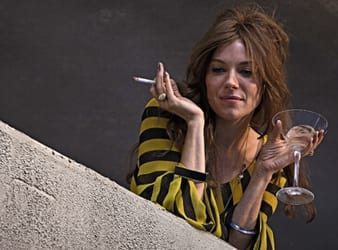 Speaking of Ben Wheatley, his next most recent film High-Rise was just release in theaters in the US April 28th of this year. High-Rise stars Tom Hiddleston, Jeremy Irons, and LSTFI alumna Sienna Miller (Foxcatcher, American Sniper). High-Rise is an unnerving tale of life in a modern tower block running out of control. In this classic visionary tale, human society slips into violent reverse as the inhabitants of the high-rise, driven by primal urges, recreate a world ruled by the laws of the jungle.
If you can't wait until later this year for Free Fire for your Ben Wheatley/LSTFI alumni fixing you can check out High-Rise this weekend in a theater near you.
You can check out a trailer below.
Alumni News is curated by Tommy Bernardi
Email him with updates
[email protected]