Last week we told you all about the short film Sarah Is Not Her Name that premiered at the Short Film Corner at the Cannes Film Festival this year; this week we have another short film starring LSTFI alumni premiering at Cannes' Short Film Corner: Rhythm In Me. Rhythm In Me stars LSTFI alumni Mathilda Dehaye and Olivier Husband; Mathilda Dehaye also wrote and produced the film.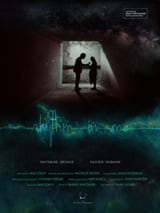 The films follows Lili (Dehaye) who, after a heated argument with her father, gives up on her artistic pursuits, only to meet Vincent, a peculiar poet who may reignite her passion, even change the course of her life.
This short film, which was written, produced, and stars Dehaye, is a great example of the passion and talent that our recent alumni have which manifests itself in brilliant original work.
Below you can find the trailer: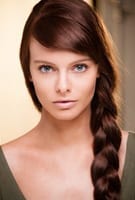 Next, the upcoming feature film The Nice Guys starring Russel Crowe and Ryan Gosling, which opens in theaters today in fact, also stars recent LSTFI alumna Chloe Hurst (right). She stars in a small role alongside Crowe and Gosling holding her own alongside these heavyweights.
The film follows Jackons Healy (Crowe) and Holland March (Gosling), a mismatched pair of private eyes investigate the apparent suicide of a fading porn star in 1970s Los Angeles.
Check out The Nice Guys this weekend in a theater near you and see LSTFI alumna Chloe Hurst on the big screen.
Trailer below:
Lastly, the iconic Academy Award winning actress Estelle Parsons (below), who studied under Lee Strasberg at the Actors Studio, has a brilliant guest star arc in the second season of the Netflix show Grace and Frankie, starring Jane Fonda, Lily Tomlin, Sam Waterston, and Martin Sheen. It's a brilliant cast made even more brilliant with the addition of Parsons.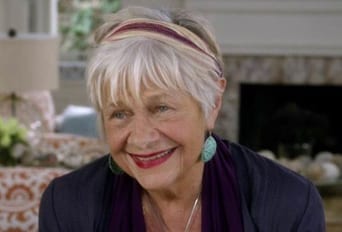 The show follows Grace (Fonda) and Frankie (Tomlin), finding out that their husbands (Sheen and Waterston) are not just work partners, but have also been romantically involved for the last 20 years, the two women with an already strained relationship try to cope with the circumstances together.
Actors Studio alumna Estelle Parsons plays the character Babe, a free-spirited, fowl-mouthed neighbor of Grace and Frankie, whose character arc steals the episode away from the main stars occasionally to expertly explore the topic of assisted suicide.
Check out the second season of Grace and Frankie on Netflix today and see Actors Studio alumna Estelle Parsons.
Alumni News is curated by Tommy Bernardi
Email him with updates
[email protected]