Our Lady of 121st Street
By Stephen Adly Guirgis
Directed by Kelly O'Donnell
May 25-28, 2016 | The Irma Sandrey Theatre.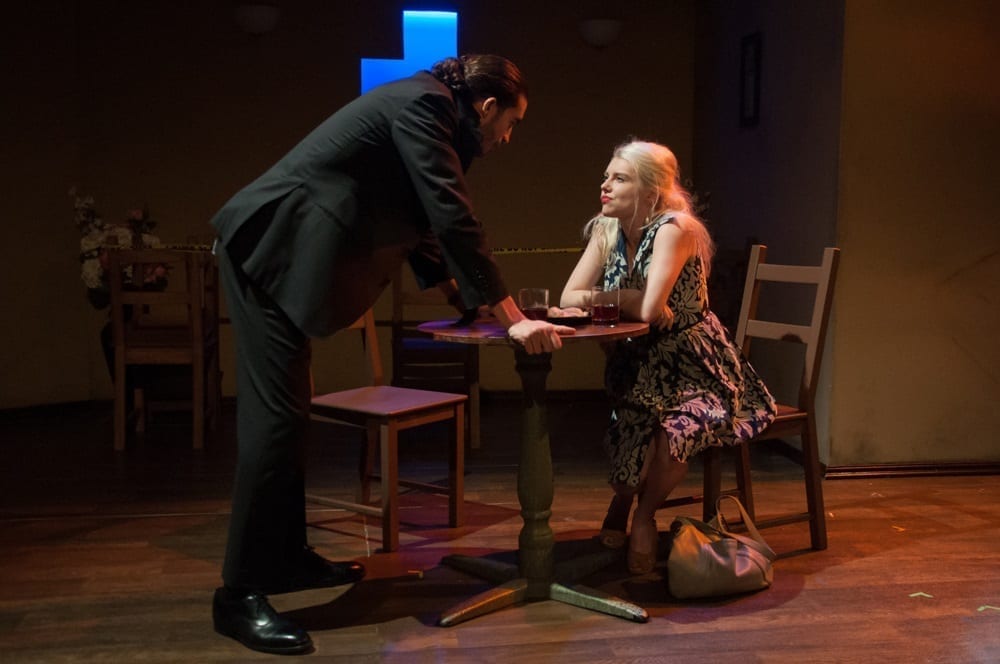 Synopsis: After the death of the beloved Sister Rose, a group of her former students return to their Harlem neighborhood to pay respects. But at the funeral home, there's a problem: her dead body has been stolen. An irreverently brash and insightful dark comedy, "Our Lady of 121st Street" paints a vivid comic portrait of what happens when old friends meet old wounds, and how old habits die hard.
Featuring: Jamie Taylor-Mills, Chris Cimperman, Patrick Leddy, Stephen McFarlane, Edan Heymann, Jason LaPenta, Raiane Cantisano, Andrea Pimentel, Daniel Napolitano, Jake Laurence, Tate Kenney, Freya Lund
Creative Team:
Scenic Design: Mitchell Ost
Lighting Design: Zach Pizza
Costume Design: Sarah Thea
Stage Manager: Ashley Nelson
Assistant Stage Manager: Dale Robertson
House Managers: Marc Smith, Dori Sullivan
Photography: Bailey Carr