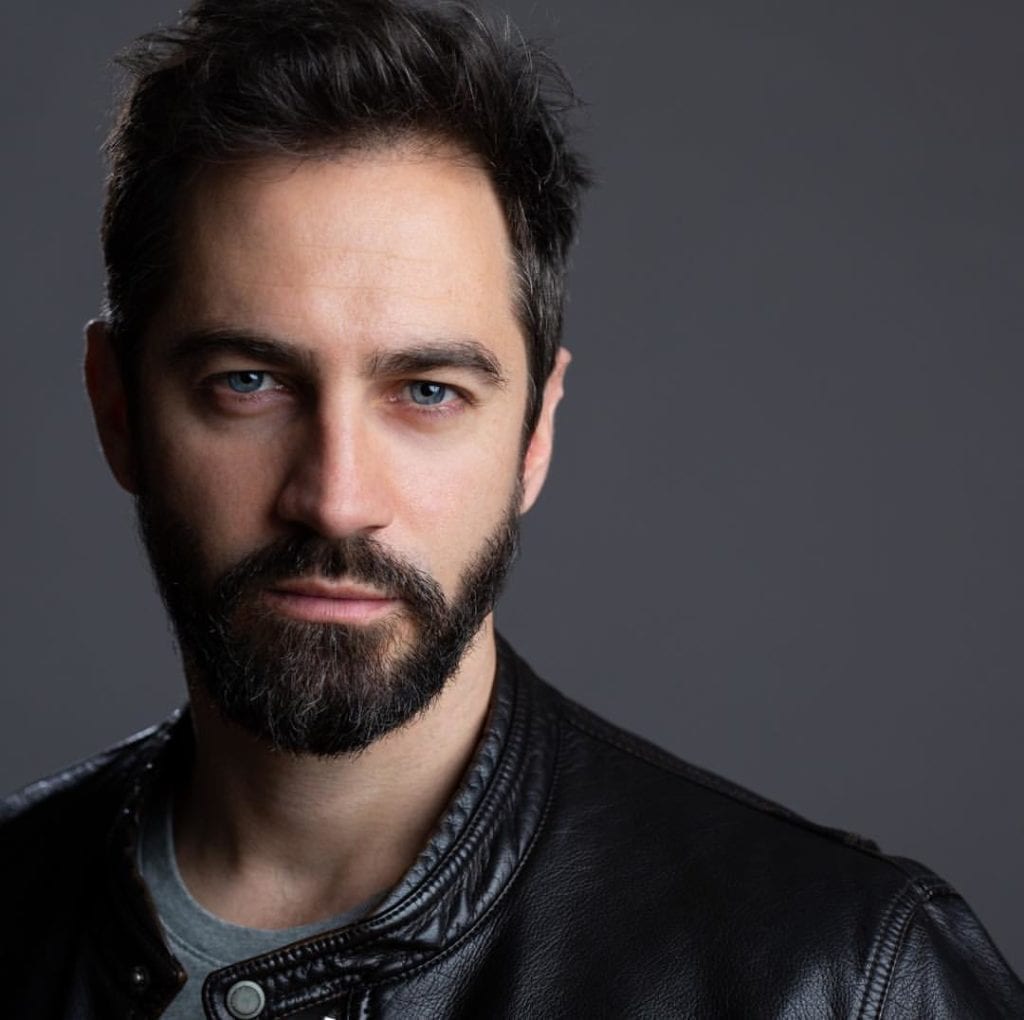 Sean Borderes is an alumni of The Lee Strasberg Theatre & Film Institute®. He recently participated in the March production of Red Light Winter, directed by Laura Savia. This production was invited to participate in the International Theatre Schools Festival (ITSelF), which is currently running in Warsaw, Poland.
LSTFI was first invited to represent the United States at ITSelF in 2011 and has been consistently invited back to participate for every incarnation since. Mr. Borderes discusses his process and excitement for bringing the production to the international fore in an interview for The Lee Strasberg Theatre & Film Institute blog.
"We get to represent the US, and, to some extent, method acting… I think it's an honor."

-Sean Borderes, LSTFI alumnus
Q. What attracted you to this project?
A. When I first read about the audition, the fact that we got to travel to an international festival was very interesting. Like I explained to my family, this is the closest thing we can have to a business trip in our line of work. The ability to travel and do something abroad was very interesting. The fact that it was a small cast also was very interesting, because everybody was a very, very key element in the play. I knew I wanted to read this play, specifically, because it's probably going to be interesting. If it's only three people pushing the play along and it's been nominated for a Pulitzer, clearly the characters are all extremely interesting.
Q. Red Light Winter is an award-winning Pulitzer-prize finalist known for its challenging, sexual, edgy material. Can you talk a bit about your character and your approach to this material?
A. My character is Davis, and immediately when you start to read Davis, he's a bit on the douchey side. He's messing with everybody in both acts. But the interesting part of it was picking up on the subtleties, the fact that he has a lot more layers to him. More interesting than that is when you read the prologue, which was written by the author, he actually specifies for the actor who's playing Davis, that if you play just what's written, the audience is going to hate you by page five, so you have to be able to play the fact that you actually are in love with Christina, as well; it just can't show. Knowing that I have two sides to the coin, but one of them has to stay hidden and barely comes out at times definitely drew me to that. I guess the sex is part of that. In the play, we find out with the text that he already had sex with Christina. It's not in the play, but they mention it before, and he made love to her. At the end of the play, he has sex with her very roughly, so he ends up showing both sides.
Q. It's not often that working actors can be involved in productions featuring other artists who have experienced the same training. Can you talk a bit about working with other The Lee Strasberg Method® trained artists and how that's impacted this production?
A. It was great in terms of the vocabulary and the approach. We all knew we spoke the same language, and we all knew that our approach was basically along the same lines. In terms of how we approach the roles, we approached them as a team. Not only because the director makes us a team, but because we've been brought up as a team. For the three actors, we're right out of school. I haven't even finished school, and they just graduated a year ago.
Q. In addition to the production this past March, you all have been invited to participate in the International Theatre Schools Festival in Warsaw, Poland later this month. As an acting student, did you imagine that such opportunities would be a part of your training?
A. No I didn't, which is completely relevant to the question of what interested me more. The school usually does a play every semester, and one of the things I've dealt with is: Do I want to do the play and miss classes- because you have to rearrange your classes, and a lot of good teachers are in the evening and you, sadly, can't take them if you're in the production. This was the first time I auditioned, because I thought this was really cool. I immediately googled the festival, and read about it. There are nine countries competing, and it's one play from Germany, Spain, China, England, Latvia or Lithuania, and I was like, "Wow!" We get to represent the US, and, to some extent, method acting, because other places have different techniques. I think it's an honor.
Sean Borderes was a student of The Lee Strasberg Theatre & Film Institute's Conservatory. Learn more about the programs and classes available here. Apply here.