Audrey Miller
Rohan Gurbaxani, an alumnus of The Lee Strasberg Theatre & Film Institute (LSTFI), is having his moment. He stars in the first episode of season two of Made in Heaven, a popular Amazon Prime series. While at LSTFI, Rohan trained through the BFA partnership with New York University's Tisch School of the Arts, studying under Geoffrey Horne, Tim Crouse, Ron Navarre, Madeline Jaye, Marcel Simoneau, and several other esteemed faculty members.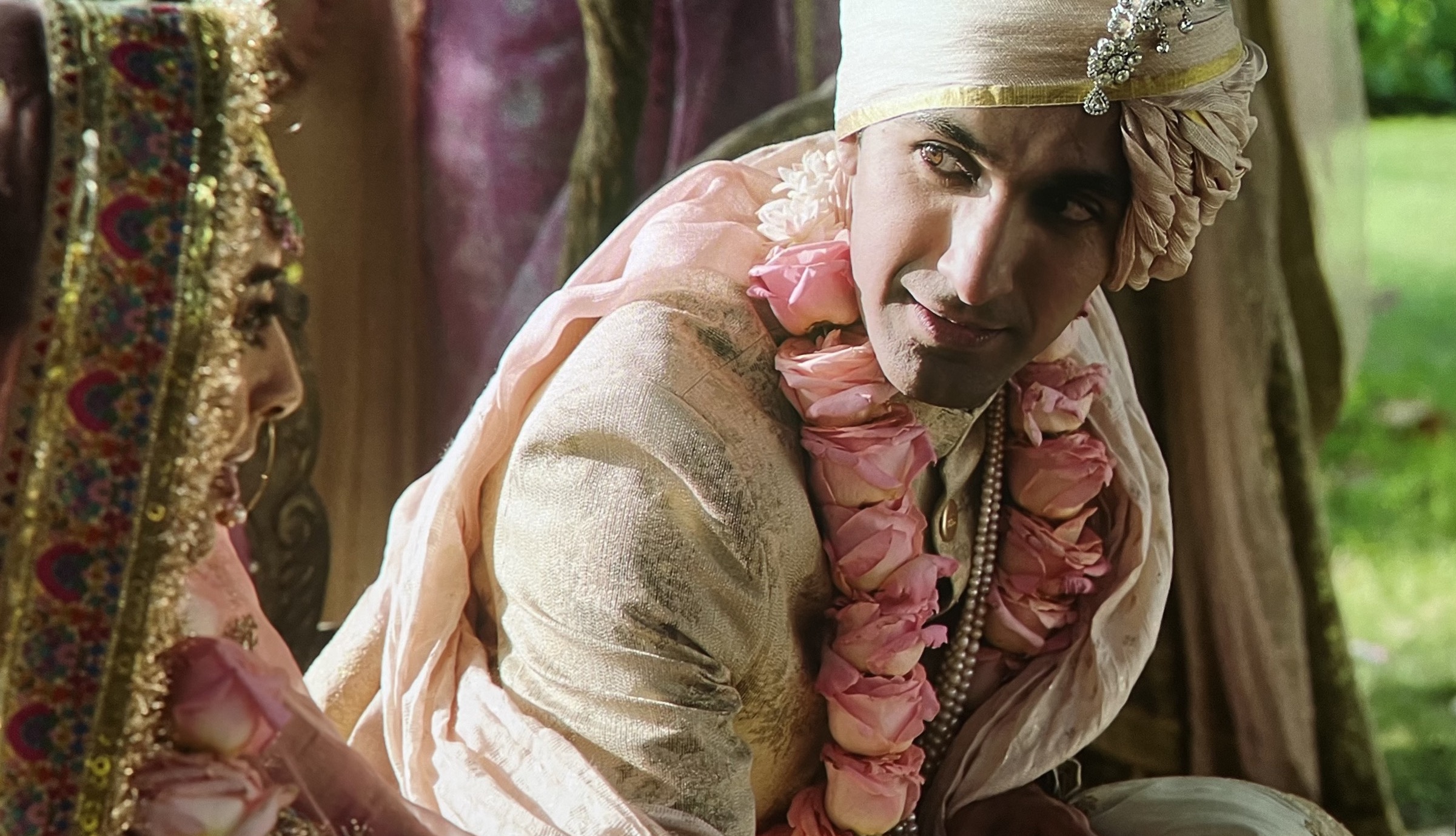 A Dream Come True: NYU and LSTFI
Since the eighth grade, Rohan dreamt of studying Drama at NYU, despite having minimal exposure to theater. Growing up in Bangalore, India, the "artistic side" of Rohan's life began with afterschool dance classes. Rohan thought of dance as a part of his daily routine, however, not an "art form." It wasn't until middle school that Rohan discovered theater classes. For Rohan, acting was a form of "escapism", a way to avoid the stress of school. Although he cannot pinpoint why he decided on NYU as his top choice, Rohan recalls his determination to pursue acting: "I had zero proof that I liked the art form or acted well. I just had this dream, I can't really explain it… In Bangalore, I was probably the only kid who wanted to act." 
Rohan's dream eventually came true when he was accepted Early Decision to NYU Tisch School of the Arts, majoring in Drama and placed to train at The Lee Strasberg Theatre & Film Institute. While Rohan was thrilled to be accepted to NYU, he recalls his equal level of excitement to study at LSTFI. He says, "NYU Tisch was a dream, and the sub-dream was Strasberg." Rohan was ecstatic to study at such "an iconic place" where he immediately received "an influx of knowledge and opportunities to learn and grow." Constantly feeling imposter syndrome at his first time in "an acting academy", Rohan says, "I was put out of my comfort zone almost every single moment in that building." From learning an American accent to singing for the first time in his life, Rohan sums it up as "a phenomenal experience."
At LSTFI, Rohan learned how to hone his craft, something he previously thought was impossible. Rohan says, "I grew up looking at actors on screen as if they were born to do it… I honestly felt like it was something you couldn't work on." Through LSTFI, Rohan learned how to improve certain aspects of his work: "Once I slowly, gradually realized you could work on these minor things in yourself that can create a very compelling experience… that's when I thought you could actually learn this craft rather than think you just need to have the looks for it."
After two years at LSTFI, Rohan completed NYU's Stanislavski, Brecht, and Beyond program in Berlin followed by a summer program at Stonestreet Screen Acting & Production Studios. Additionally, through cold-emailing casting directors, producers, and other industry professionals, Rohan worked as a Production Assistant on several movies to gain experience on film sets. 
Pandemic Productivity
During the pandemic, Rohan lived alone in New York City for eight months, which he describes as "quite beautiful… in terms of learning about yourself and just being with your thoughts." Although it was an isolating, difficult time, Rohan realized he needed to learn how to improve without being on stage or in front of a camera: "That's when a serious process started." 
Rohan was determined to make the most of the pandemic, creating a daily routine designed to improve his skills. He began his day with vocal exercises, then turning to script analysis. Rohan says, "I started doing this thing where I would read a script, and then watch the scene and see what's happening. What did the director go with? What do the actors do? And I wanted to do that on a film set." He also competed in monologue competitions, worked on original music, and took a masterclass in basketball. 
A Life-Changing Role
At the end of the pandemic, Rohan scheduled a three-month trip to India. According to Rohan, this was purely a visit to friends and family: "No one could've convinced me to leave New York. I felt like I owned it, like it was my city." However, Rohan wanted to make as many connections as possible while in India. He began blind messaging industry professionals over WhatsApp, which resulted in booking three commercials.
A week before Rohan was scheduled to return to New York, he received notice of a life-changing audition for season two of Made in Heaven, an Amazon Prime series streaming worldwide. While in lockdown, Rohan watched the first season and knew the show was "quite massive," calling it "the most fresh piece of content" India had seen in several years. After a few rounds of auditioning, Rohan booked the role.
Made in Heaven: Popular and Political
Rohan stars in the first episode of Made in Heaven's second season, alongside fellow LSTFI alumnus and International Emmy-nominee Arjun Mathur. Each Made in Heaven episode features a different wedding and addresses social and political issues of Indian society. For example, Rohan's episode addresses colorism, which Rohan calls "a very delicate problem in Indian society," specifically glutathione, a treatment designed to lighten skin. According to Rohan, Made in Heaven is especially groundbreaking because it features characters that are a part of the LGBTQ+ community. 
Rohan feels "extremely grateful" to be a part of such a political and impactful project, especially one created by NYU alumna Zoya Akhtar, "a strong female voice." For Rohan, this part was "not only a role." He says, "To strike a chord in anyone around the world is the most beautiful part. Everyone faces some sort of skin, hair, or body problem, so I feel very fortunate." Rohan has been especially surprised by all the special messages he has received due to the success and relatability of the show: "I get messages every day from random people about their problems with their skin… it's quite special."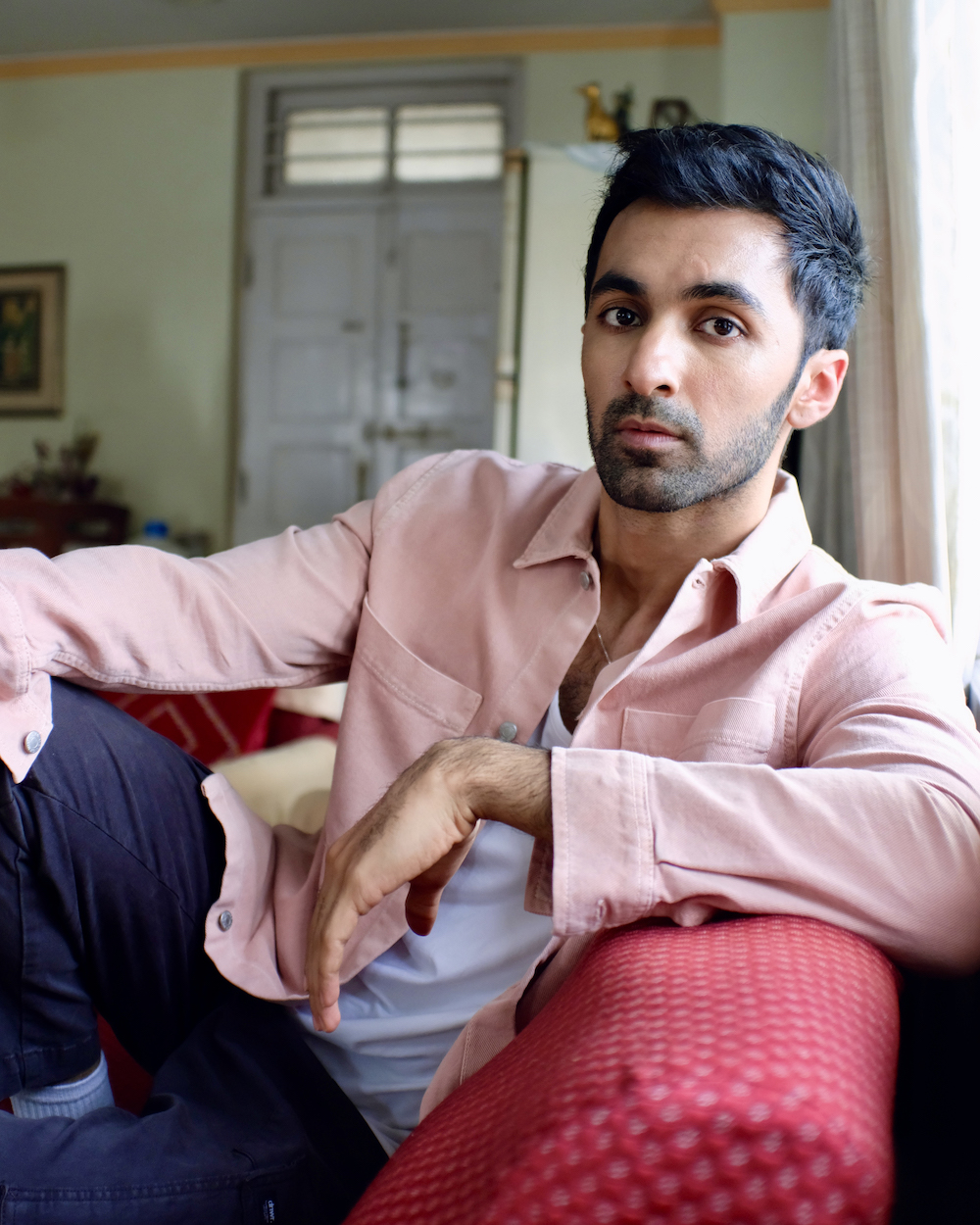 Right Place, Right Time?
Rohan advises emerging actors to keep practicing, "figuring out what you're not good at," and "constantly working on it." According to Rohan, "People are not out there because of their skill necessarily. I think it's a mindset… It's a practice."
Throughout his life, Rohan has heard the phrase "right place, right time," but he questions what that really means. Rohan argues, "You have to constantly do the work that puts you in that place." He adds, "If you are truthful and honest in your work, no one can take that away from you. Then it's just fitting the role at the end of the day." Although he constantly faces imposter syndrome, he advises others to "keep faith and be grateful." It is clear that his incredibly positive attitude and strict work ethic have led to his current success, placing him in the "right place" at the "right time."
Maintaining his Momentum
After Made in Heaven, Rohan acted in Rocky Aur Rani Kii Prem Kahaani (Rocky and Rani's Love Story) alongside Ranveer Singh and Alia Bhatt, whom Rohan calls the Julia Roberts and Brad Pitt of India. Rohan is incredibly grateful to be "working with directors whose movies I watched growing up." He adds, "One day you're in your room auditioning and then the next day you're on a set." 
Rohan recently finished shooting a "modern, youthful film" called Kho Gaye Hum Kahan, which is set to premiere on Netflix later this year. He also will star in season two of Amazon Prime's Bandish Bandits, playing a professional pianist. Because he had to master the piano for the role, Rohan jokingly says, "I'm going to have my La La Land moment." 
For now, Rohan plans to "stay in the place where the momentum is," which currently is India. However, he still desires to one day "make a name in Hollywood" and New York.