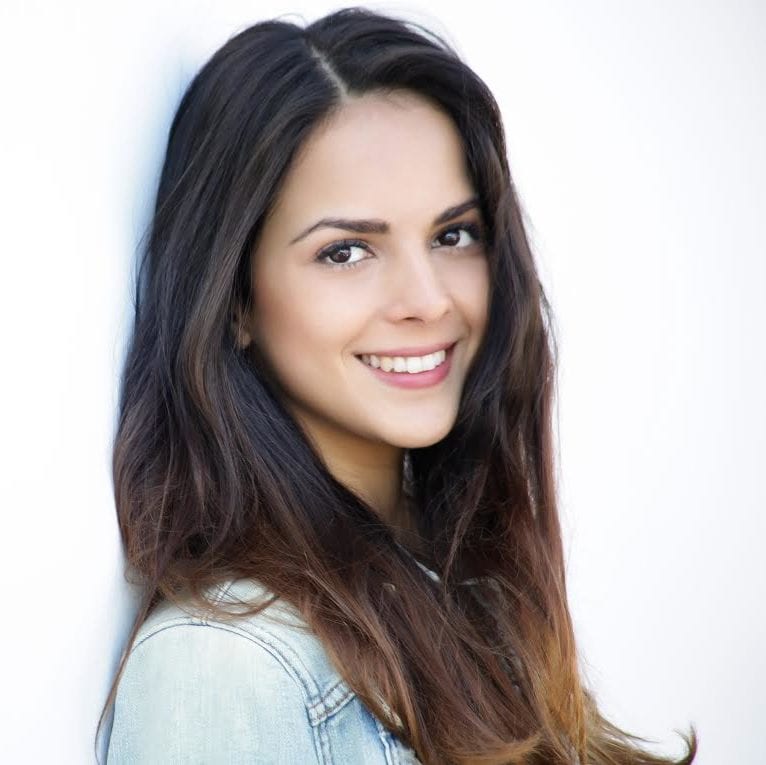 For Shani Atias, training at The Lee Strasberg Theatre & Film Institute "liberated" her. LSTFI "taught me to get int touch with my body." It became a "strong foundation" for Shani's acting career, which spans from NCIS: New Orleans to award winning Israeli-American films and everything in between.
Originally from Israel, Shani came to LSTFI for the Two-Year Conservatory program in Los Angeles and "ended up landing a teen show" right off the bat. As a child Shani found a love for acting and film while "watching telenovelas from Argentina… I was 9 years old." In Israel, all citizens over the age of 18 are required to do military service. Shani "trained to become a commander…. and it was incredible." The training and service "was an amazing challenge, physically, mentally and spiritually."
In her spare time, Shani is committed to volunteering with an organization called Larger Than Life, a organization that helps families of Israeli children with cancer. She has been working with the organization for a while and now assists with the program's "dream trip to California," that allows kids to take a trip to Los Angeles.
The Strasberg Method Training
There are no shortcuts…. If it is not burning inside of you, don't waste your energy.

Shani Atias on Acting
The values and discipline Shani learned in the military transferred over to her training at LSTFI. At Strasberg "you train way harder and longer than the actual battle," the battle being a stage or film role. Shani trained hard at Strasberg and put in the extra effort to watch Lee Strasberg's tapes to hear what Lee said about The Method "in his own words."
Her Method Acting classes taught her the importance of "knowing your body, instrument, and soul." Her training has stuck with her through her professional career. "I love relaxation," said Shani, "even for a minute… given the circumstances" of a film or TV set, there isn't much time for relaxation. Another technique she loves from LSTFI is animal work. "I can't wait to have a role that requires [a lot of animal work]"
In 2013, Shani was able to use some animal work for her character in an episode of NCIS. "I used the hand of a leopard… I was playing a woman who was like a caged tiger." Since then, Shani has also been in NCIS: New Orleans and is currently filming an episode of NCIS: Los Angeles.
Like every production, NCIS: New Orleans is "near and dear" to her heart. "The whole cast and crew was so supportive and kind" when Shani had to leave the set because of a family emergency. It was good for her to know that she had the support of her production team behind her.
Making Acting Career Moves
In 2018, Shani won Best Actress a the Los Angeles Cinema Festival for her emotional portrayal of Ronit, a female Israeli soldier, in Tzeva Adom: The Color Red. She is faced with difficult moral decisions when she decides to show compassion to a young Palestinian boy. This production was close to home for her because of her time in the Israeli military. Her military background gave her "life experience and discipline" that translated to her commitment to pushing herself as an actor.
Recently, Shani was in an Israeli-American movie called Happy Times, a horror-comedy about a dinner party that goes horribly wrong. Shani plays one of the main characters, Noya. In 2019, Happy Times was nominated for Best Film and won Best Script at the Haifa International Film Festival. Happy Times "is not in America yet," but when it is available, be sure to check out a LSTFI alumna's performance.
In the future, Shani would love to create her "own stories… as a producer or writer." As an artist, it is so important for your personal voice to be heard, no one else can speak your truth.
The Alumni Blog for LSTFI is run by Aly Homminga.
If you are an alumni and have a story you think should be featured, please email [email protected].