Photos by Hunter Canning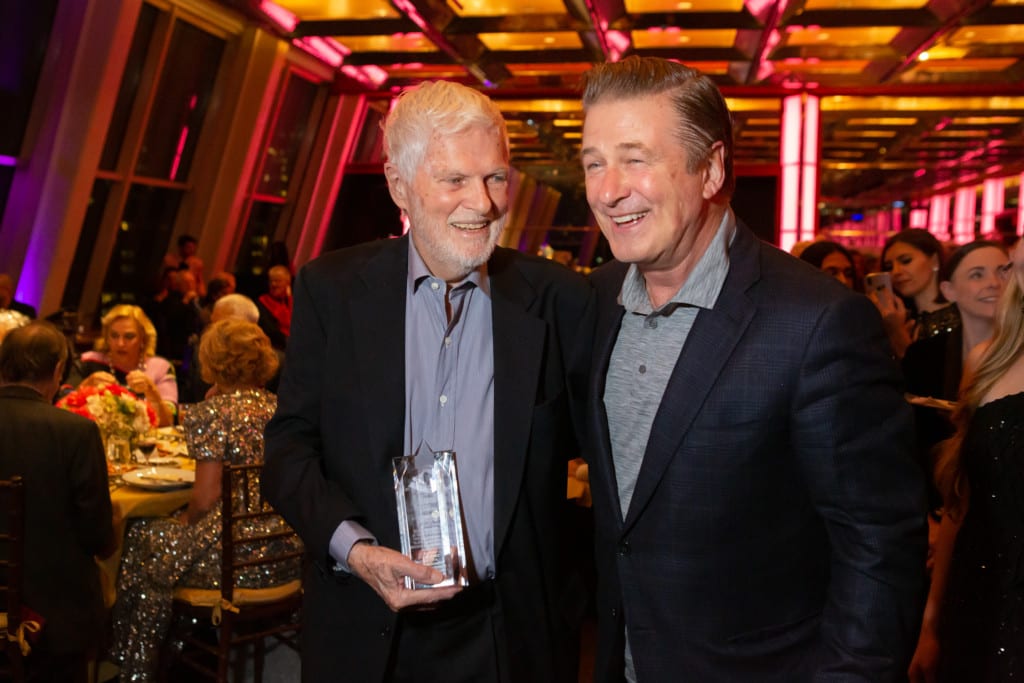 The iconic Lee Strasberg Theatre & Film Institute celebrated its 50th Anniversary on Monday, November 4, 2019 at New York University's Rosenthal Pavilion in New York City, raising vital funds for The Lee Strasberg Creative Center, which has provided scholarships to students for 42 years. This is the first benefit in the school's storied history. Alumnus Alec Baldwin along with Marlo Thomas were the evening's chairs. Baldwin presented a special award to his former teacher, Geoffrey Horne, saying:
"Before I start tonight, I just want to say my wife, who's here, and I, we had our wedding reception in this very room. We were married in Old St. Patrick's Cathedral, but I'll spare you, because we are here tonight for a much more important purpose. Geoffrey Horne taught me that we're never done. We should never be completely satisfied. In fact, as a result of studying at Strasberg, I'm incapable of being satisfied."

Alec Baldwin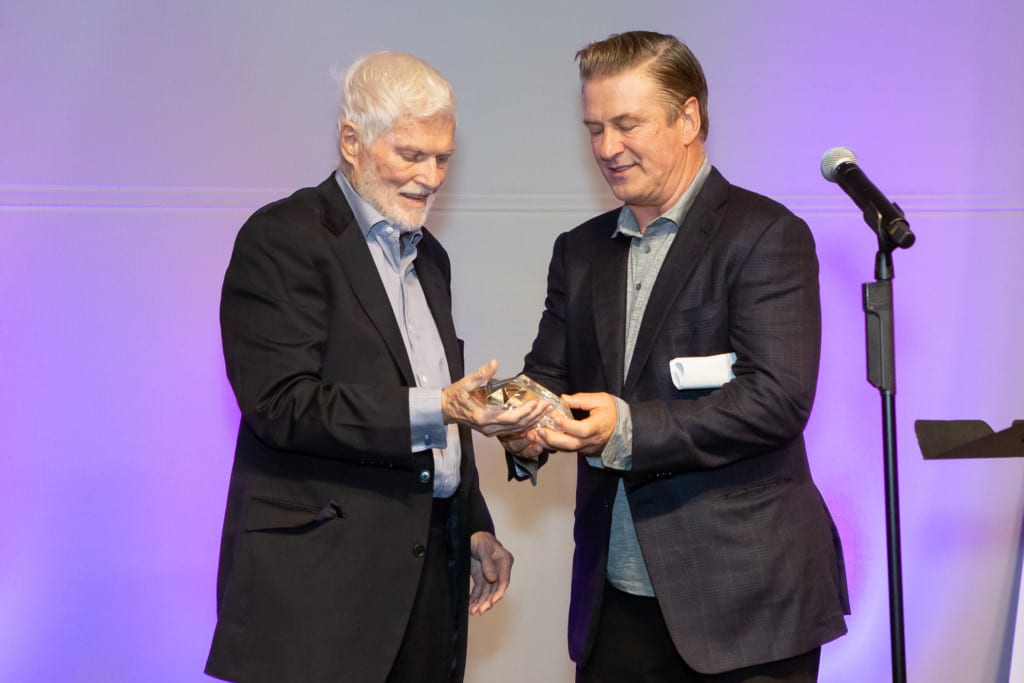 Geoffrey Horne reciprocated with a gift for Alec, a framed student critique from the Strasberg Institute records which mirrored a review by Lee Strasberg of Geoffrey, "You didn't work hard enough in class and you didn't always work up to your potential." Alec finished with "I guess he was right."
Ellen Burstyn shared memories of her studies, saying:
"Lee found a way to push me past my barrier, that was hard for me because I was young and cute! I had already started my career and Lee made me realize that I could be better."

Ellen Burstyn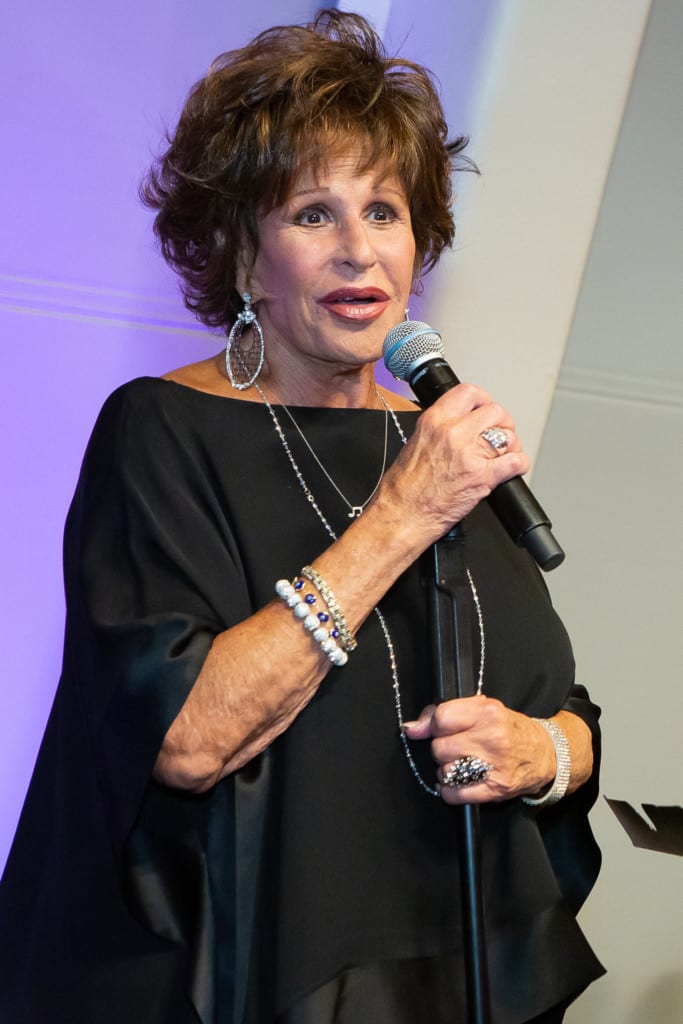 Alumna Renee Taylor performed an excerpt from her play My Life on a Diet, based on the experience of working with Strasberg. In a class Marilyn Monroe shared this beauty advice, "I rub my entire body down with Vaseline before a three hour hot bath every morning. It gives my skin a shiny glow." Renee continued, "I tried that, I applied the Vaseline and entered the bath. But I just kept slipping under the water, I almost drowned a few times before I called it quits." Another Strasberg alumna, Lainie Kazan, performed Johnny Mercer's I Remember You adding lyrics about Lee.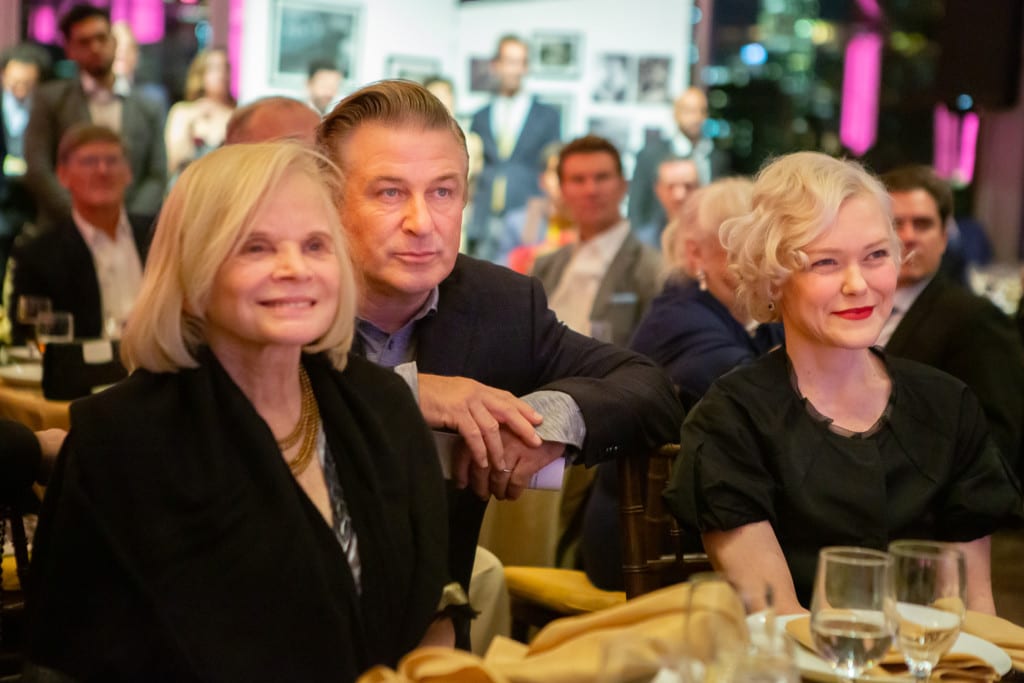 But it was Marlo Thomas who capped the evening's program by announcing a newly created Lee and Anna Strasberg Scholarship, "Anna, I know you would've nixed this if anybody asked you to put your name on a scholarship, but if there was ever a couple that deserves to have something with their names close together forever it's you and Lee. You are my inspiration for romance. You deserve this." Following a standing ovation Anna replied:
"I remember like yesterday the opening of this Institute 50 years ago. My husband, Lee, told me to paint the school's doors red and never lock them. They're to welcome our students. I'm a grandmother of five but I'm also the mother of this school, and all my students make me very proud. That's all I have to say."

Anna Strasberg
Mayor Bill De Blasio made an official proclamation to commemorate the anniversary "New York has always been at the forefront of progress in the arts, and we are the proud home to a phenomenal array of cultural institutions that enhance life in our great city. A standout among them is The Lee Strasberg Theatre & Film Institute. I hereby proclaim October 18, 2019 in the city of New York as The Lee Strasberg Theatre & Film Institute Day".
The 50th Anniversary Honorary Committee includes, Karen Allen, Alec Baldwin, Luca Barbareschi, Tobin Bell, Ellen Burstyn, Arthur Cohn, Kevin Corrigan, Claire Danes, Rebecca De Mornay, Vincent D'Onofrio, Jennifer Esposito, Sally Field, Kathie Lee Gifford, Jamie Hector, Michael Imperioli, Lyle Kessler, Jo Miller, Sienna Miller, Kelli O'Hara, Al Pacino, Estelle Parsons, Martin Sheen, Andrzej Strzelecki, Renee Taylor, Marlo Thomas, and Chandra Wilson.
The Benefit Committee includes Prince and Princess Vittorio and Dialta Alliata di Montereale, Wayne Bellet, Donna and Michael Corbat, Francine LeFrak and Rick Friedberg, James Nederlander Jr., Paige Peterson, and Dan Tishman.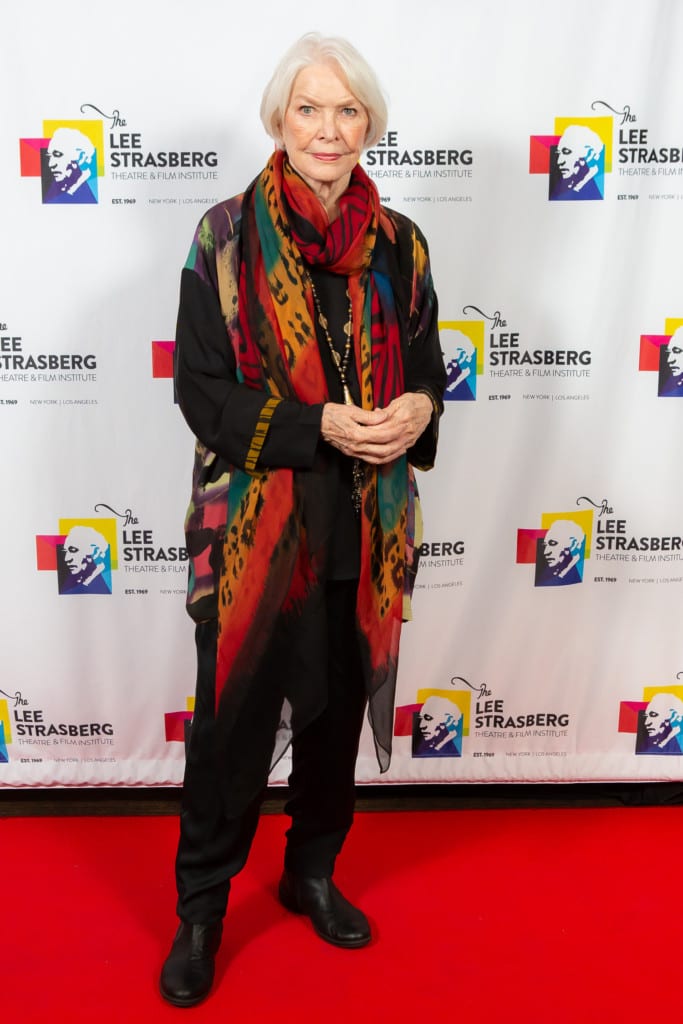 The Lee Strasberg Theatre & Film Institute® was founded by Lee and Anna Strasberg in 1969. Lee Strasberg, a master teacher, lecturer, director, actor and author, who revolutionized modern acting technique in the theater and film, is known throughout the world as the "Father of Method Acting." The Institute teaches Lee Strasberg Method Acting ™ in its authentic form and draws talented actors, directors, playwrights, screenwriters and filmmakers from the United States and 157 countries. It has a campus in New York City and in West Hollywood, Los Angeles.
In its first 50 years, The Lee Strasberg Theatre & Film Institute built its worldwide reputation on the enduring value of Lee Strasberg's teachings and the achievements of its faculty, alumni and students. It looks forward to its next 50 years of continuing to share his work with aspiring talent in the theater, performing arts and entertainment media.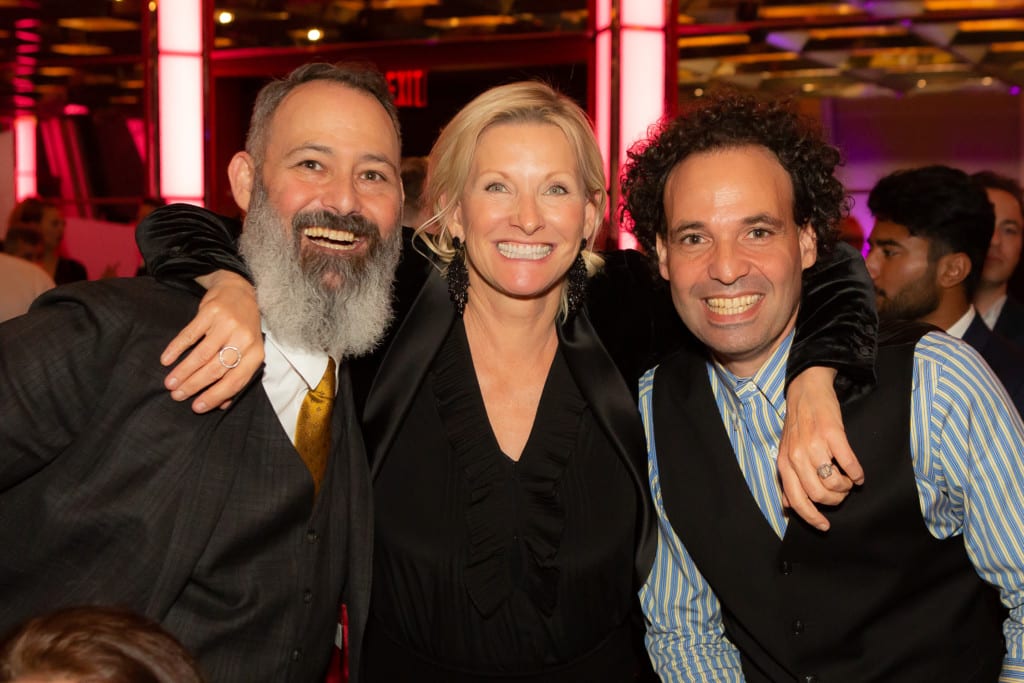 The Lee Strasberg Creative Center® has awarded scholarships to students to pursue their dreams of training in the performing arts for 42 years. It also offers commissions for the creation of new plays, giving opportunities to emerging playwrights, directors and actors, and maintains Lee Strasberg's archive and library.
The Lee Strasberg Creative Center Advisory Board includes Donna Corbat, Michèle Etienne, Rick Friedberg, Dr. Vartan Gregorian, Lyle Kessler, Francine LeFrak, Jonathan Marder, James L. Nederlander Jr., Al Pacino, Aaron Schroeder, and Pat Kerr Tigrett.