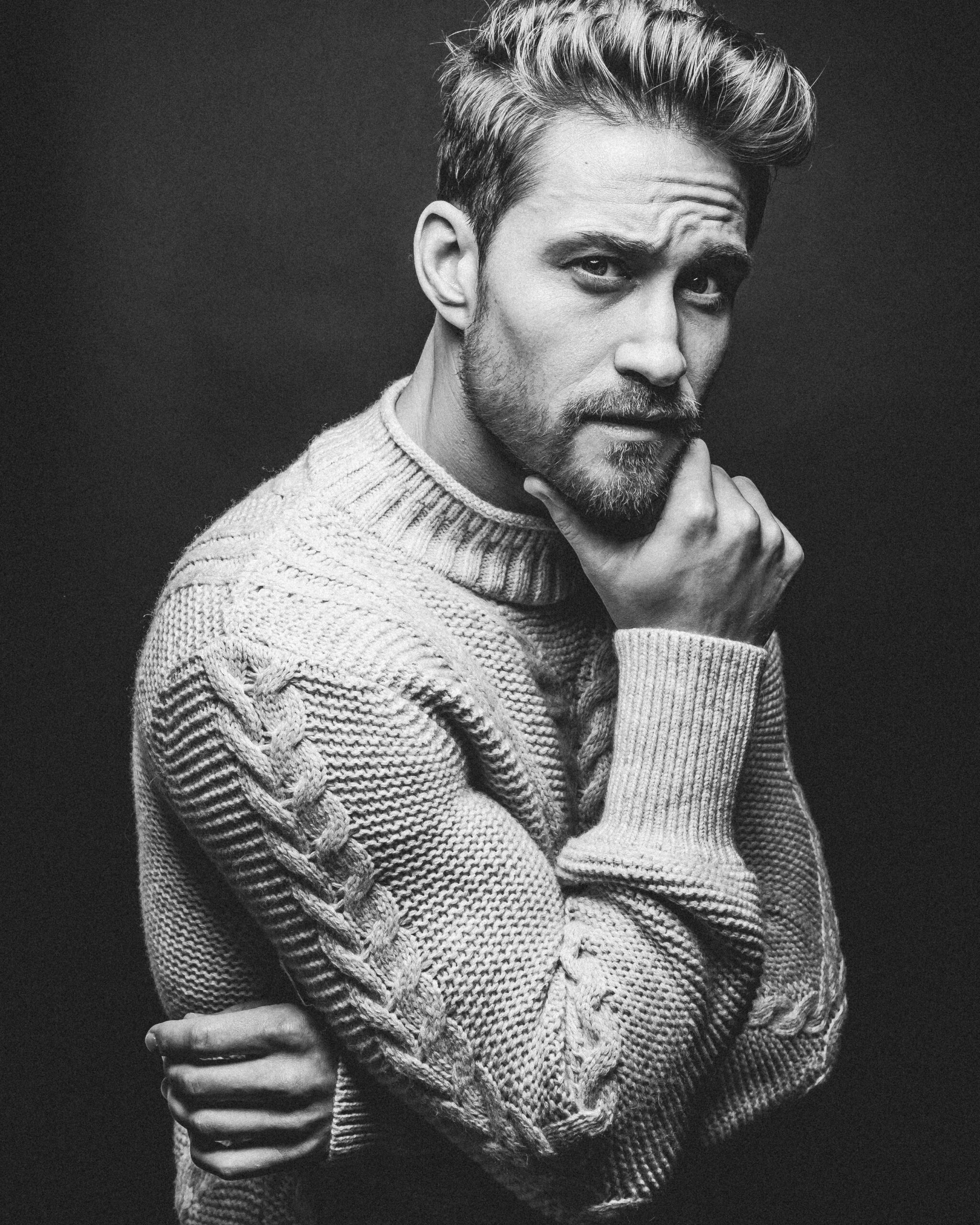 Brendan Andolsek Bradley is a multi-award winning actor, writer, director and producer. He graduated from New York University's Tisch School of the Arts where he studied Drama at The Lee Strasberg Theatre & Film Institute. Despite his outstanding performance abilities, Bradley is more than just an actor. In 2017, he masterminded the founding of "The Brendan Bradley Integrative Technology Lab" at his alma mater, NYU Tisch.
Discovering LSTFI
Bradley's passion for the arts began to flourish as a teenager. During high school, he attended a Tisch summer program which was partnered with The Lee Strasberg Theatre & Film Institute. He was deeply inspired by the talent that surrounded him at the program and says that it gave him a "taste of the NYU experience." In addition to being surrounded by other talented high schoolers from around the nation, Bradley formed a close bond with his mentors Lee Gundersheimer and LSTFI's Bill Balzac. According to Bradley, it was the influence of these mentors that inspired him to apply to NYU for his undergraduate degree.
"I basically spent the rest of high school thinking about walking back through those red doors."

Brendan Bradley
Bradley praised the NYU curriculum for allowing him to individually experience the arts and begin to formulate his own unique style. At LSTFI, he produced, stage managed, performed, wrote, and even directed his own on-stage work. Throughout his time at NYU, Bradley grew to develop a strong sense of community at LSTFI. He remembers being in class during the tragic events of 9/11, recalling how the staff and students came together to endure the horrifying day and support each other in the following weeks.
Life After Graduation
After graduating from NYU, Bradley felt optimistic and ready to truly begin his career. He said that he "felt oddly prepared for the hustle and grind of an actor's early life in the city." Although he had to work many jobs before earning his AEA and SAG cards, Bradley never lost his energy and hope, two qualities he has maintained to this day. During this post-grad period, Bradley first began to post his artistic creations online. He was drawn to the larger audience that virtual platforms provided, even with a relatively small budget. His growing appreciation for the online medium brought Bradley to Los Angeles, where he deeply connected with the online-creator community. In LA, he worked on over 100 short films, sketches, and webseries.
"I'm extremely lucky to be a full-time actor working across literally every medium of narrative storytelling… [I am] always looking for the next technology to empower myself and others."

Brendan Bradley
The Brendan Bradley Integrative Technology Lab
Looking to further empower himself and others, Bradley worked towards founding the Brendan Bradley Integrative Technology Lab in 2017. As 2020 rolled around and the COVID-19 pandemic began, the NYU campus shut down and the Tisch students began meeting and performing in a virtual environment. In this new world of virtual learning, Bradley's technology-focused learning platform took on a new meaning. Theatre companies from all over the globe approached him, curious about using his platform to power remote performances. Students in the Brendan Bradley Technology lab were provided with Oculus Quest headsets to explore theatre-making in virtual reality. For Bradley, the virtual environment provides a new layer of "suspension of disbelief" that is almost magical. Over a year later, he is still using a multitude of virtual technologies to empower artists and collaborate with people who live all around the world.
To learn more about staging Zoom theatre and performing in virtual reality, check out Bradley's thriving YouTube channel. There, artists can find a plethora of resources and tutorials, as well as some of Bradley's own short films, parodies, and podcasts!
Alumni news written by Hanna Mandel. If you are an alum with a story to share, submit online to our alumni news form.