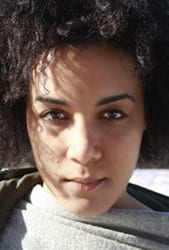 Karen Eilbacher, a recent NYU Strasberg alumna, is currently performing in the American premiere of The Wolf in the River, written and directed by Adam Rapp (Pulitzer Prize finalist for Red Light Winter), running at The Flea Theater in Tribeca. Wolf has "Savage lyricism… Vivacious staging," according to Ben Brantley of the New York Times. The Flea describes it as, "An impressionistic glimpse into the poetry of broken people." You can find tickets here and a trailer below. Wolf runs until May 16th; catch this extraordinary provocative new play while you still can, and get a chance to Eilbacher act up a storm.
Eilbacher is a current member of The Flea's resident acting company, The Bats, alongside fellow NYU Strasberg alumni Tommy Bernardi and Sydney Blaxill. The Flea, founded by director Jim Simpson, designer designer Kyle Chepulis, and playwright Mac Wellman in 1996 to create "a joyful hell in a small space," is one of the most premiere off-off broadway institutions in New York City. The Bats consist of young actors and theatre artists at the beginning of their careers breaking rules and making messes at this downtown theatre. Very proud of our recent alumni working and getting involved in important work.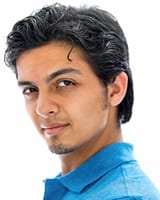 In other alumni news, LSTFI alum, Dante Brattelli (right), has been cast in the upcoming production of West Side Story at the Greater Ocean City Theatre Company in Ocean City, New Jersey. The production runs for one weekend this July, 2016. Tickets will go on sale later this spring. You can visit their website here and check back when tickets go on sale.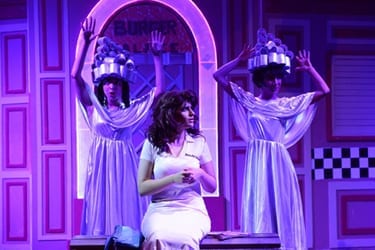 Shahana Khan Khalil, also a recent LSTFI alumna, is currently staring as Frenchy in the official production of Grease in Pakistan licensed by Theatrical Rights Worldwide. We're very proud of Khalil and happy to see our international alumni working all over the world. Khalil is center in the production photo left.
We apologize for talking about Sally Field so much, but she makes us so proud; lastly, we wanted to post a little snippet of an interview she gave with Seth Meyers on Late Night With Seth Meyers last week where she talks a little about her training at the Actors Studio, studying with Lee Strasberg, and a peak into her process. You can check out the link below:

Alumni News is curated by Tommy Bernardi.
Email him with updates.
[email protected]